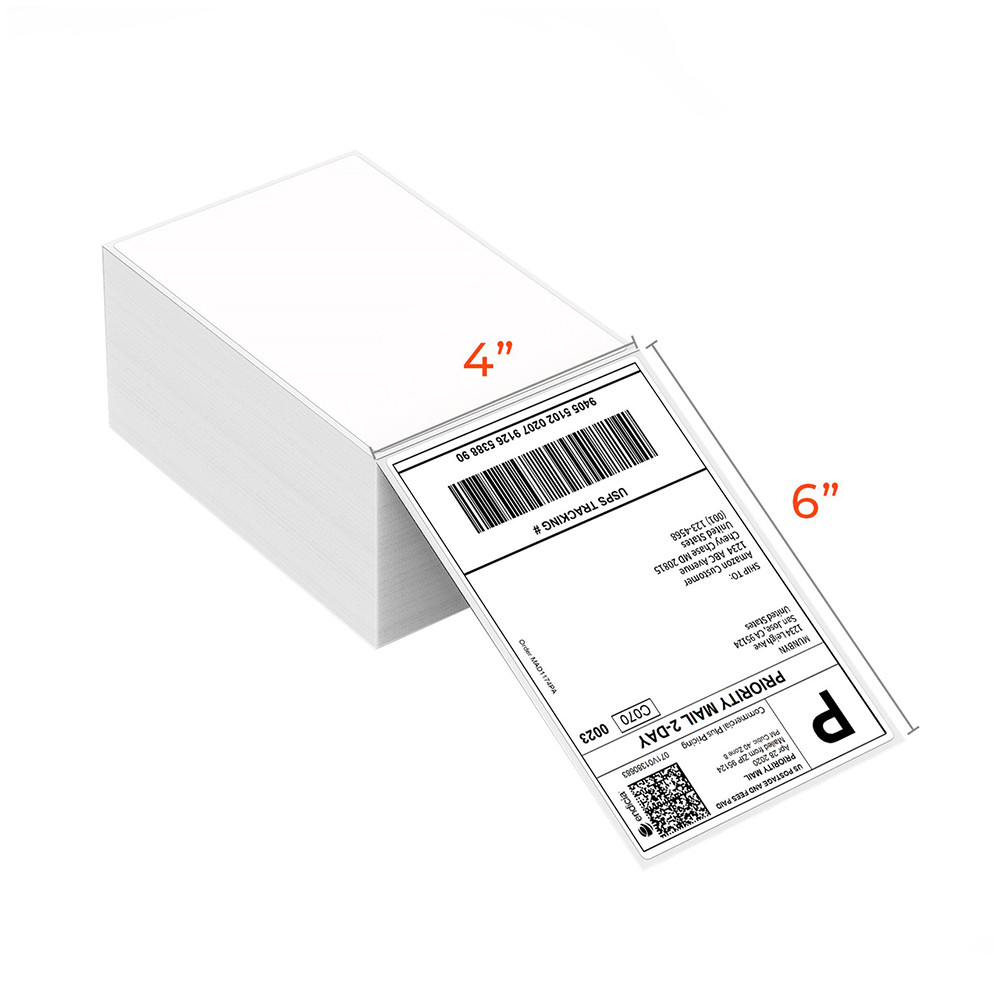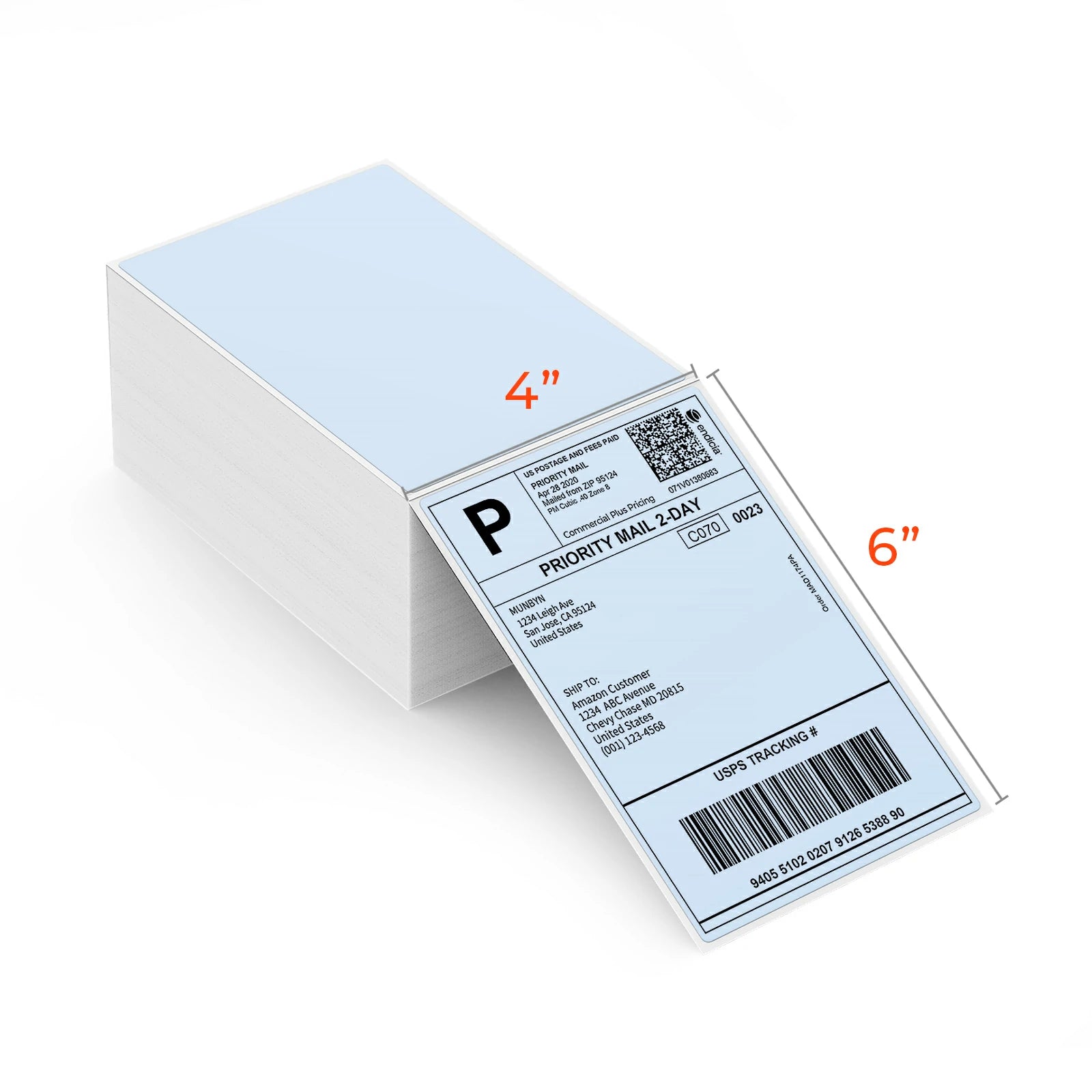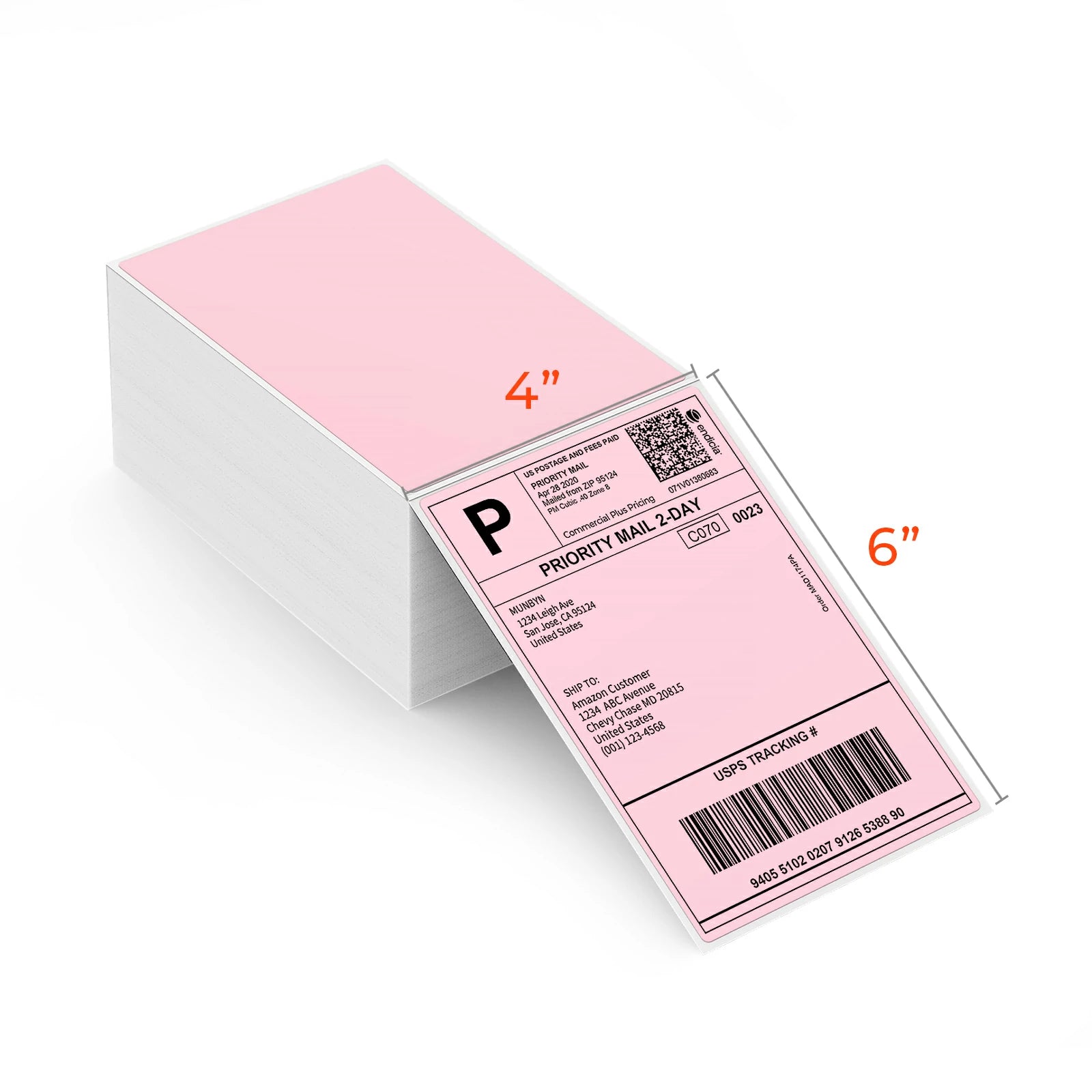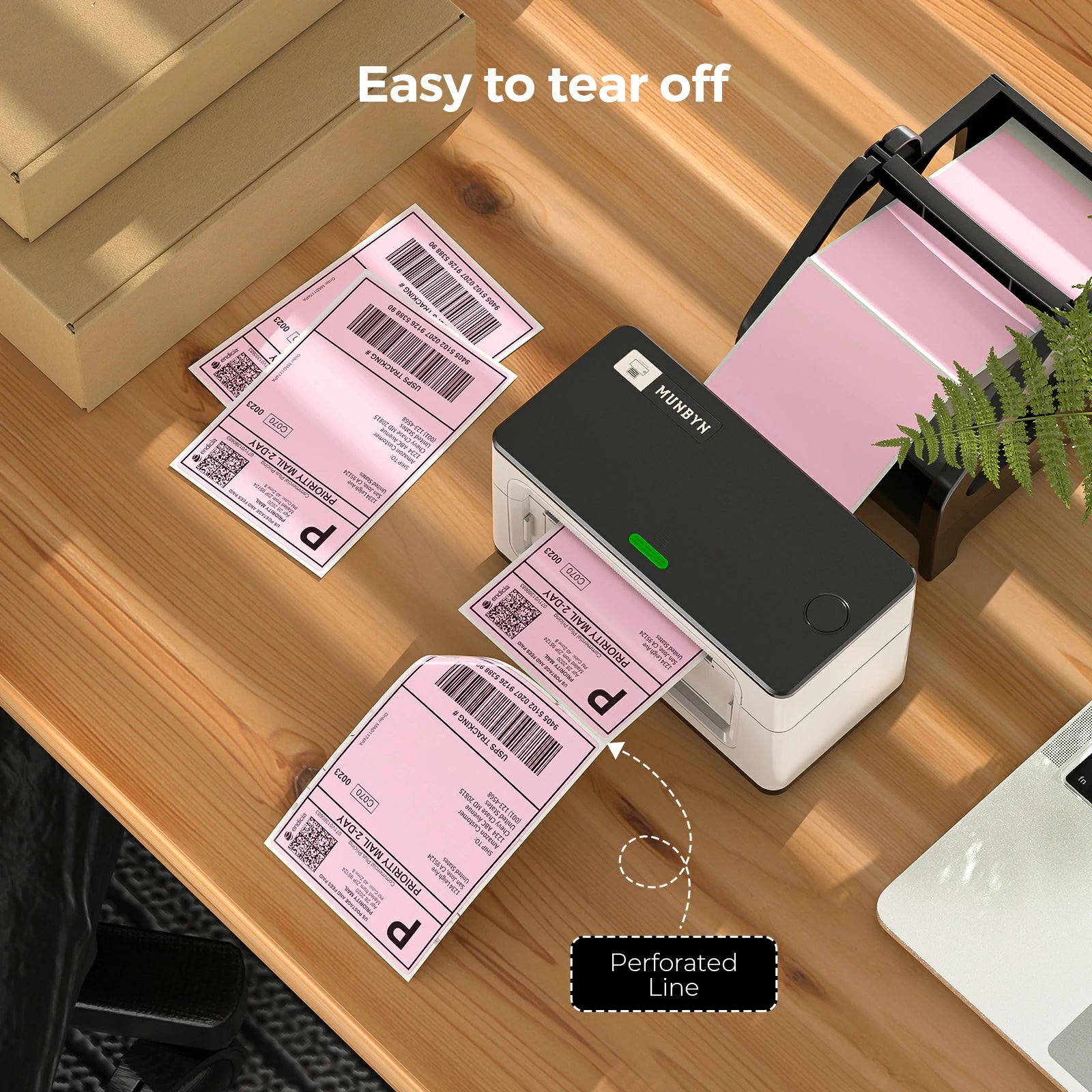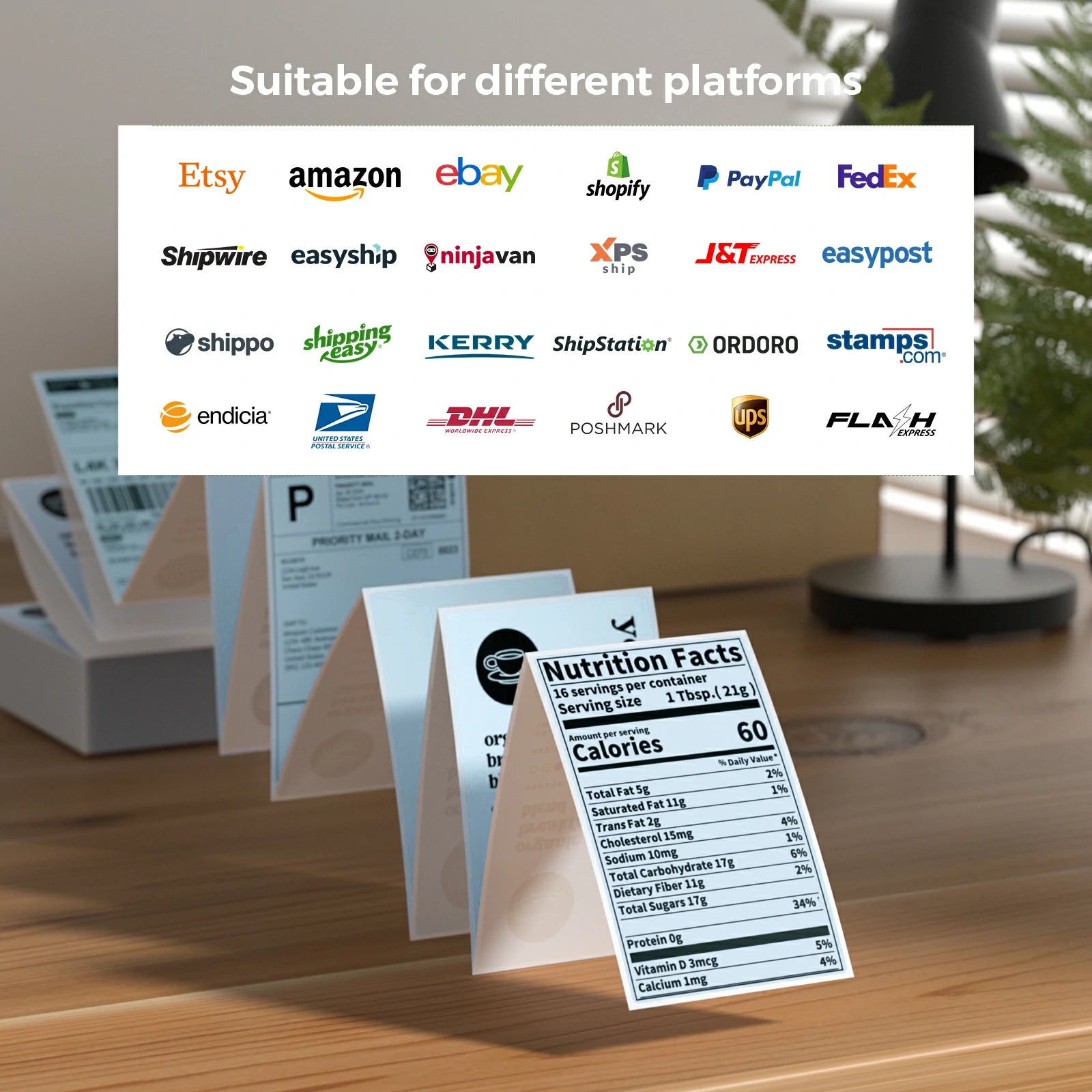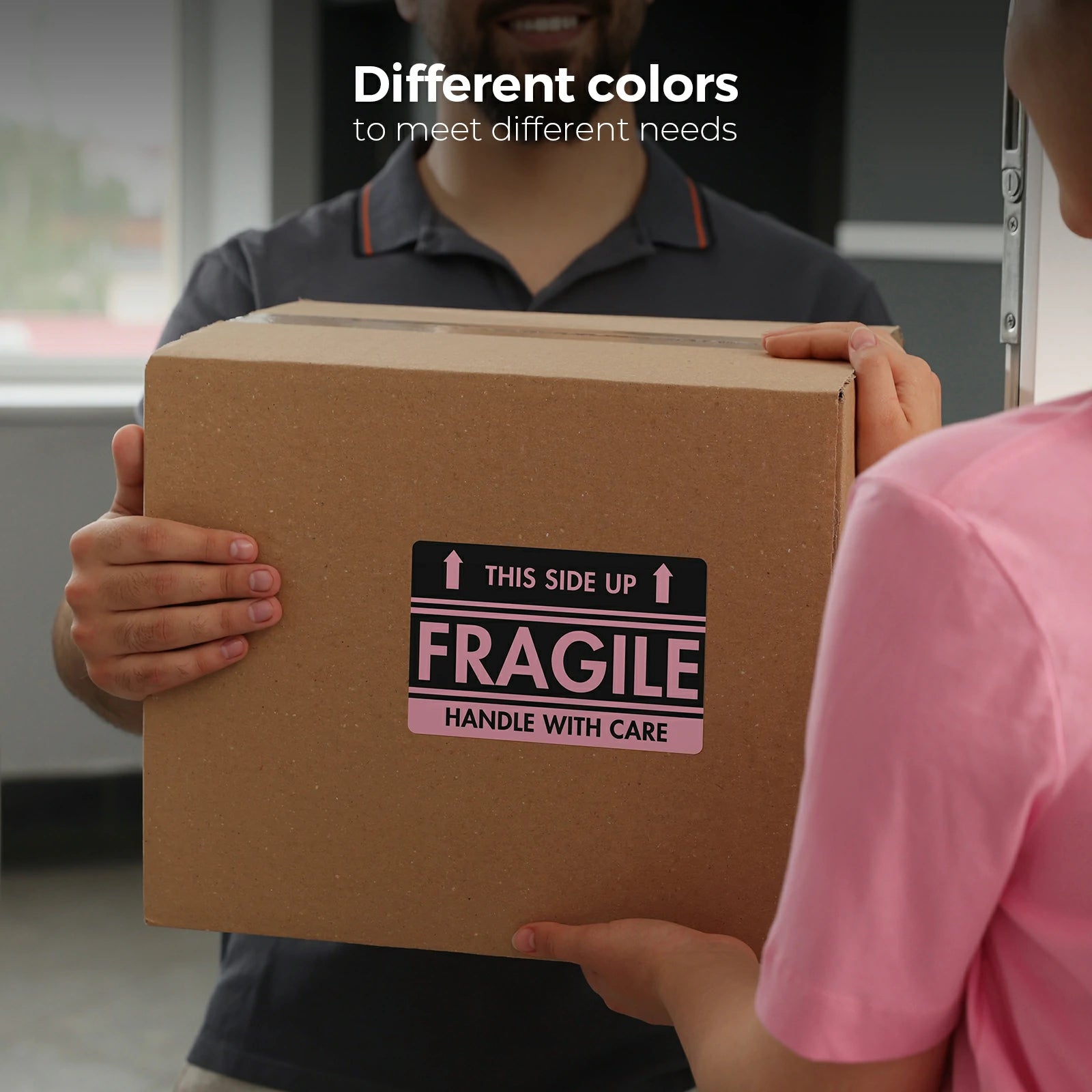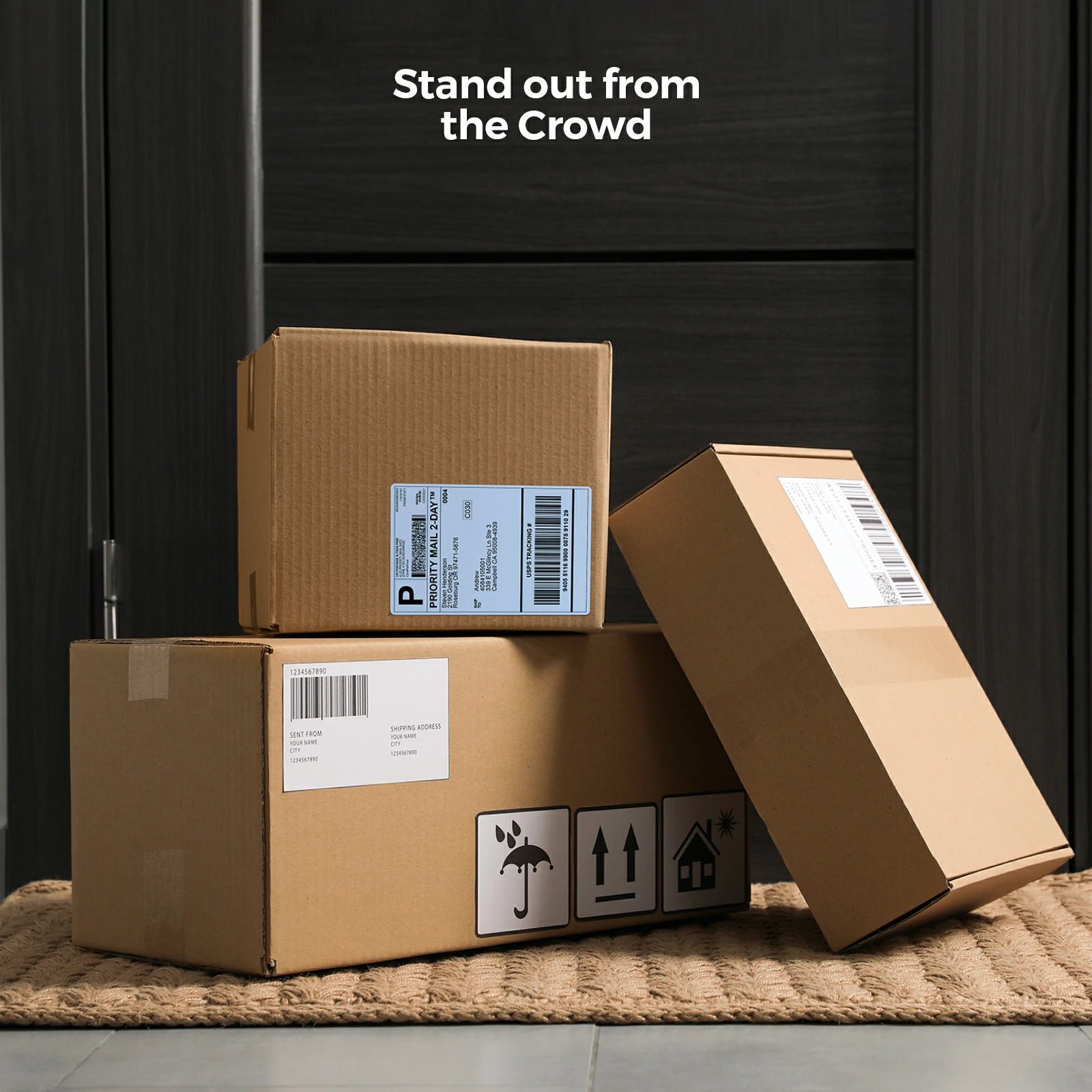 MUNBYN 4"x6" Fan-Fold Thermal Shipping Labels
· 500 Labels / Pack, each sized at 4" x 6" (100 x 150mm)
· Perforated for easy tearing
· Perfect for UPS, USPS, FedEx, StarTrack, Shopify, Amazon, eBay
· You can use our labels with any direct thermal printer other than Dymo
· FSC®-certified, BPA Free, Waterproof, and Oil-proof.

Keep your home or business organized with a range of multicolored labels. 4x6 colored stickers adhere to tags and help you organize your keys. Traditional file folder labels are affixed to manila folders to keep tax records, financial paperwork, and even school assignments organized and easily accessible. Teach your high schooler organization by designating each subject a specific color, or keep track of each child's permission slips and school records by assigning a color to each kid. Personal and business letters are made more enjoyable with colorful mailing stickers.
About this item
[ Specifications ] 4" x 6" (101.6mm x 152.4mm). 500 shipping labels per stack. Tips: It is only suitable for

thermal printers

and NOT for laser or inkjet printers.

[ BPA/BPS FREE ] BPA (Bisphenol A) is an industrial chemical. It may cause endocrine disorders and have certain effects on people's health. MUNBYN Direct thermal paper has passed RoHs certification. It's tested that the paper doesn't contain any carcinogens like BPA, BPS.

[ Waterproof and Oil-proof ] Smudge-Free and Resists Scratches, Water, Dirt, Dust, and Grease. Blank 4x6 mailing label with the perforated line for easily peeling off.

[ Fade Resistant & Reliable ] The thermal labels use upgrade material that prints crystal clear images and easy-to-read barcodes, and labels use premium-grade adhesives that long-time stick to package surfaces.

[ Strong Compatibility ] The printer labels are perfectly compatible with MUNBYN, Rollo, Zebra, iDRPT, Polono, Jiose, K Comer, LabelRange, OFFNOVA, and other direct thermal printers without the hassle of sheets waste, or jams.
The label size calibration steps are as follows
1. Load at least 4 consecutive sheets of label into the printer.

2.Turn on the

thermal label printer

.

3. Press the FEED button and hold on .

4.Release the button when you hear one 'Di' sound.

5.Then, the printer will calibrate the label size and properties.
With MUNBYN coloured shipping labels, you can create eye-catching printable color labels and make your next project or shipment stand out. Labels with captivating colors can provide the extra appeal needed for any catchy phrase. Whether you're creating identification labels or shipping labels, these coloured labels can help you capture your audience's attention.

Make your next project or shipment stand out with pink and blue thermal labels. Use the colorful thermal shipping labels as color-coded ID labels, organizational labels, shipping labels, package labels, and classroom signs. With thousands of free designs and templates, the MUNBYN Print app makes it easy to personalize and create professional-looking printable labels. The customizable labels can stick and stay on almost any surface with their permanent adhesive hold.