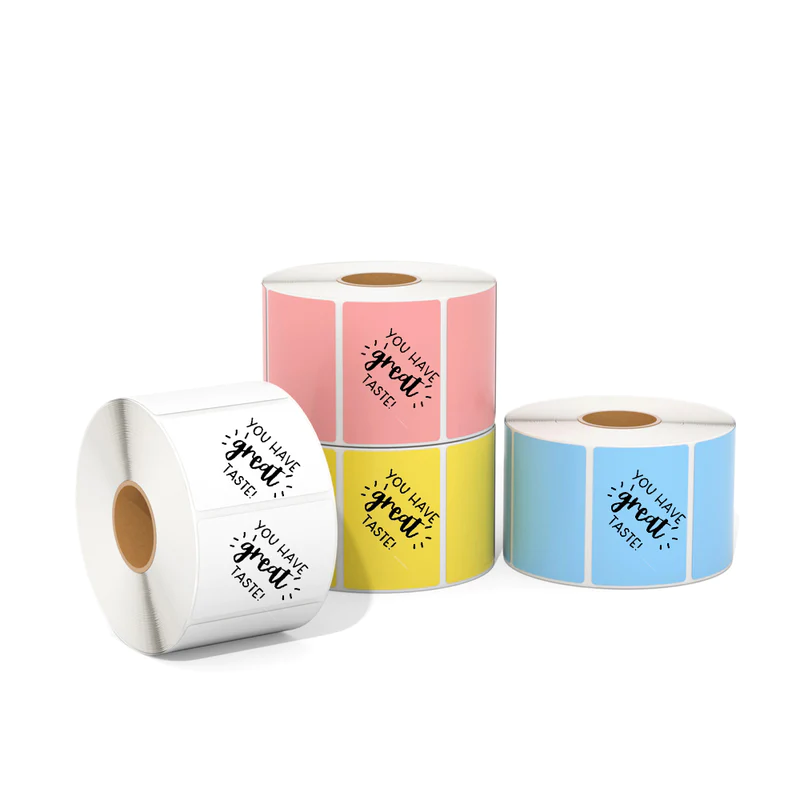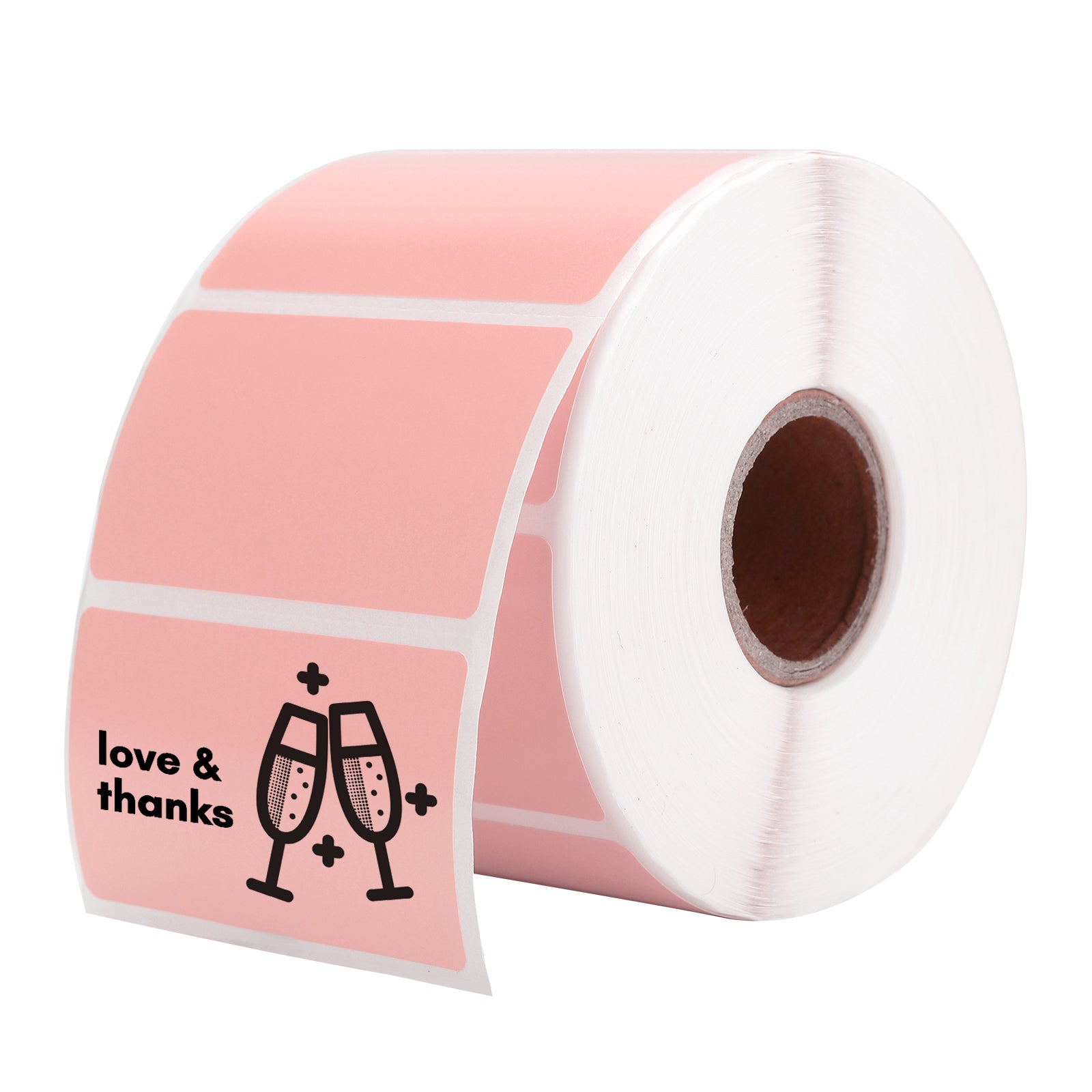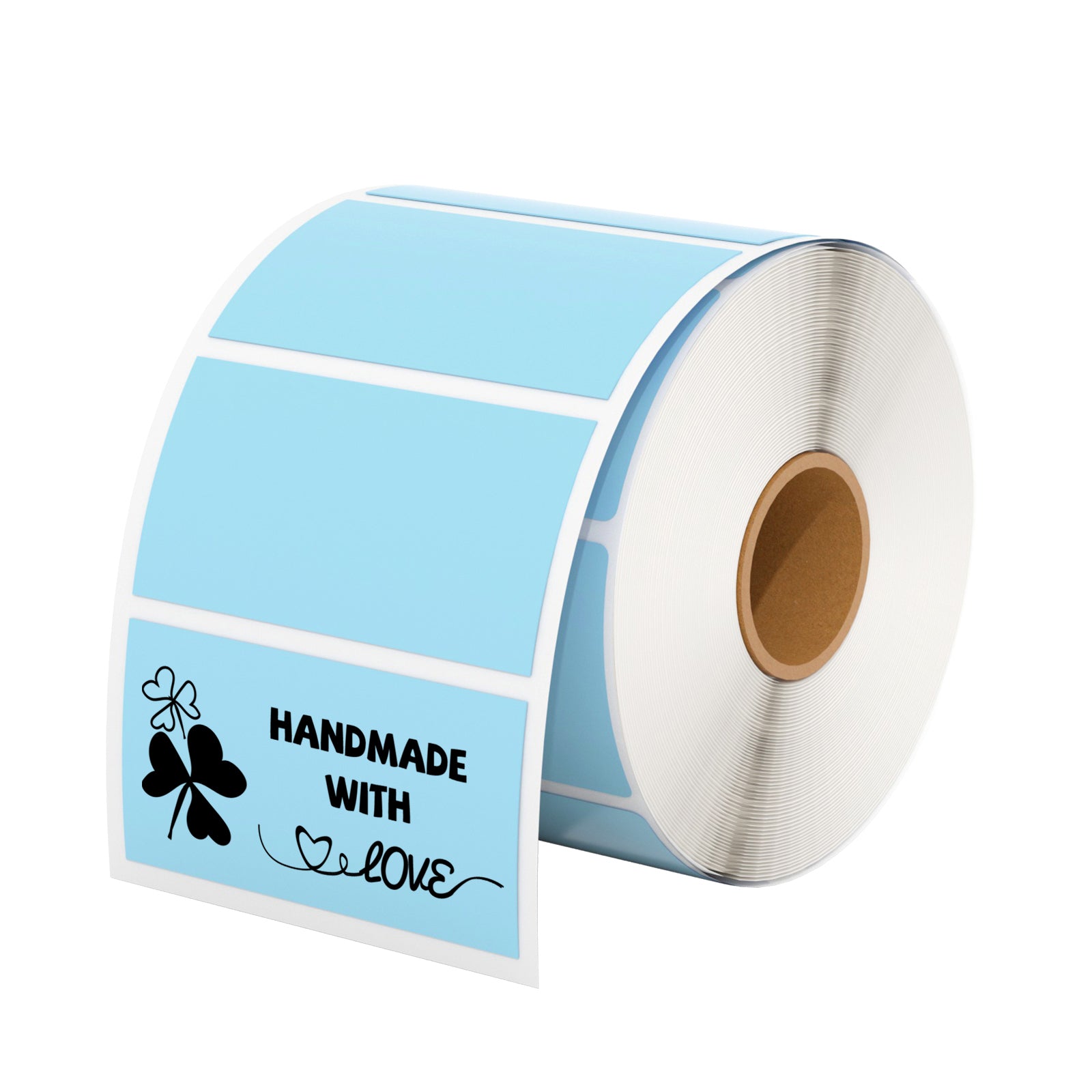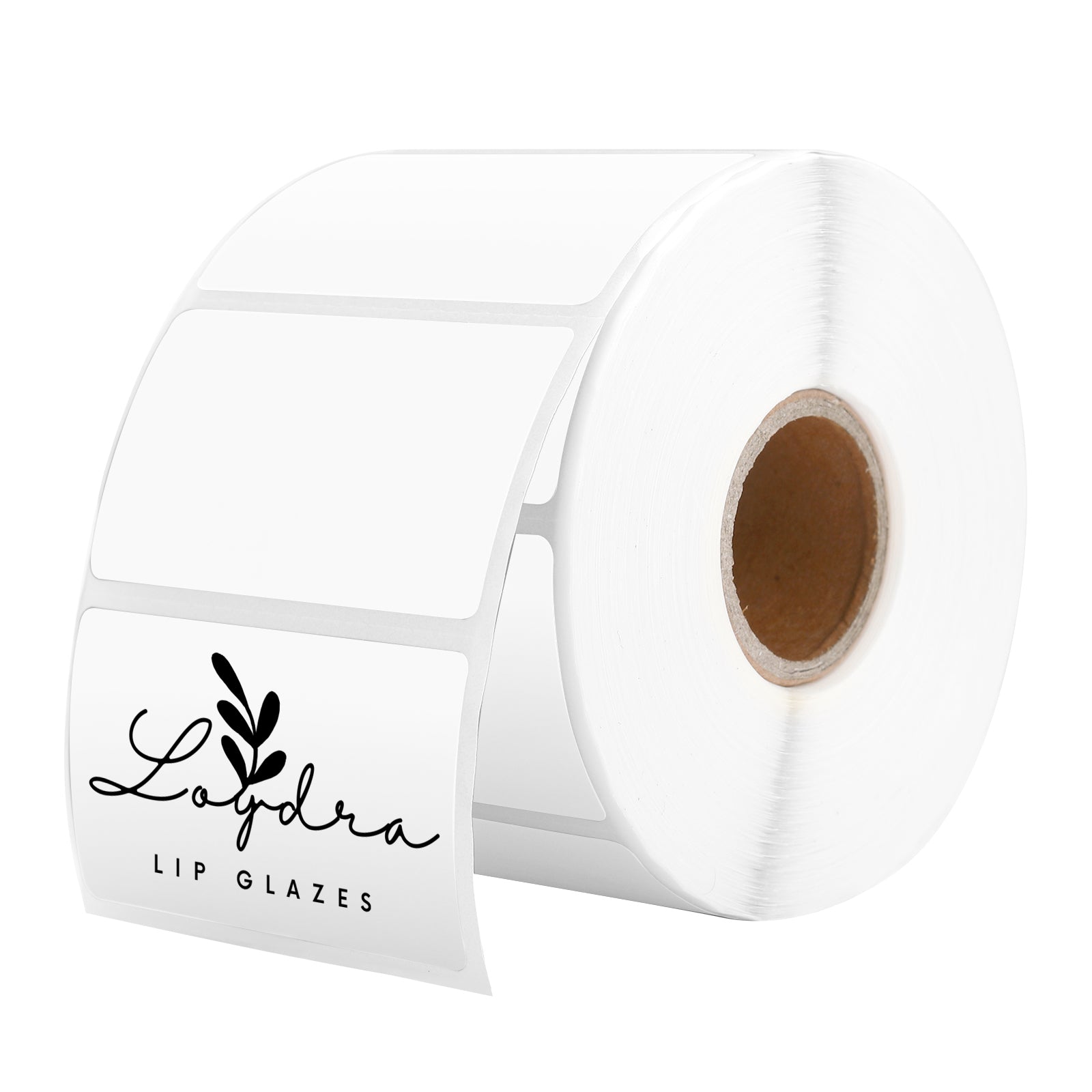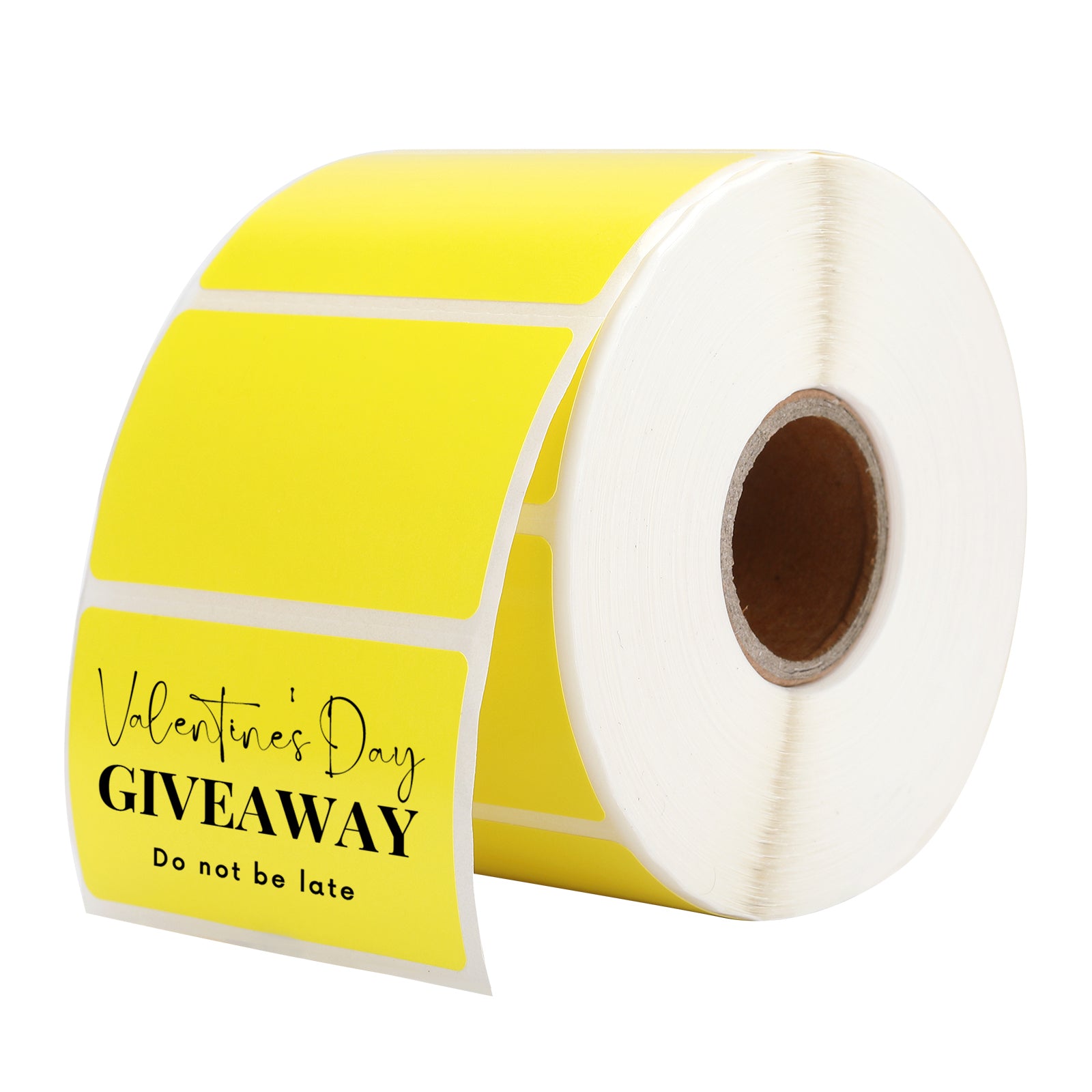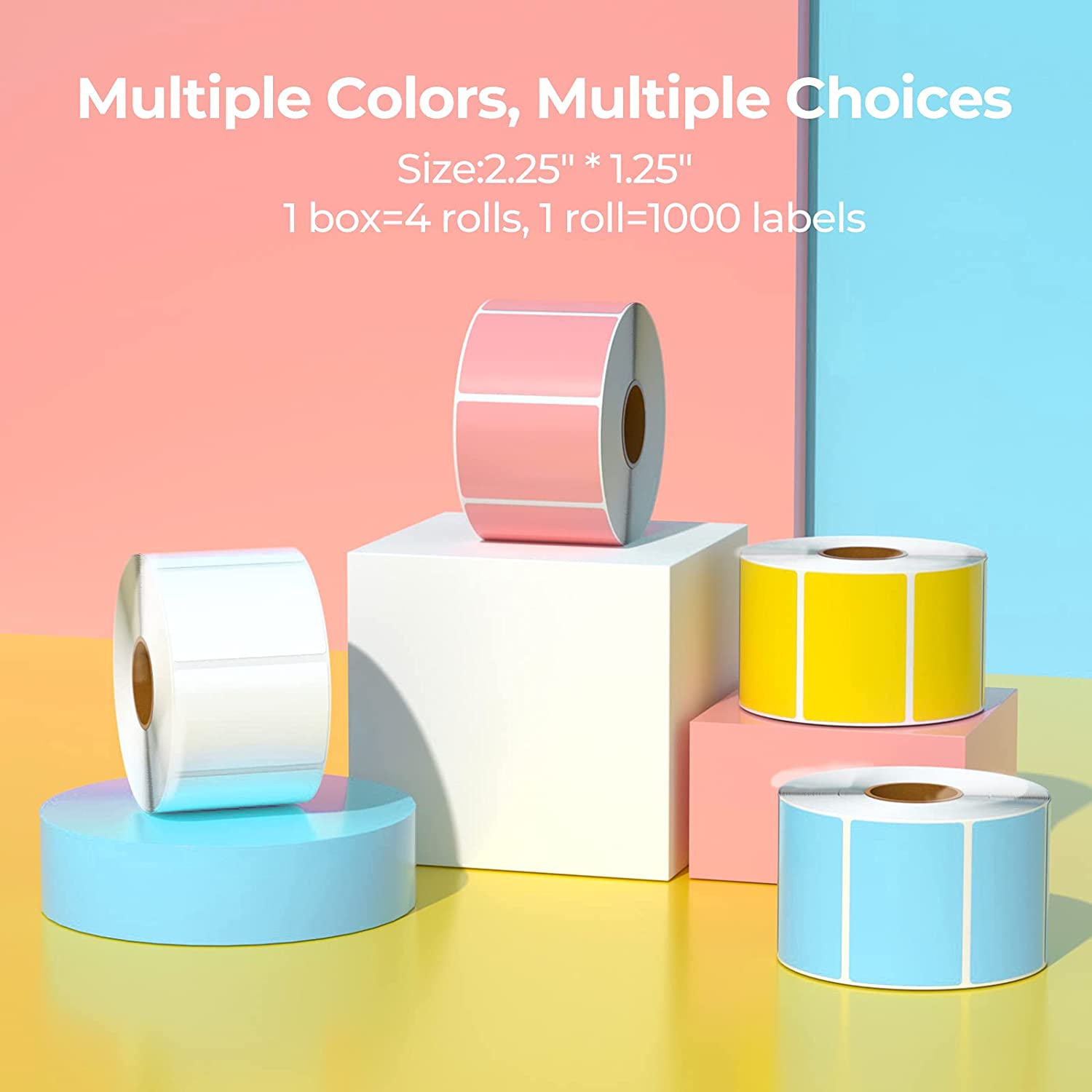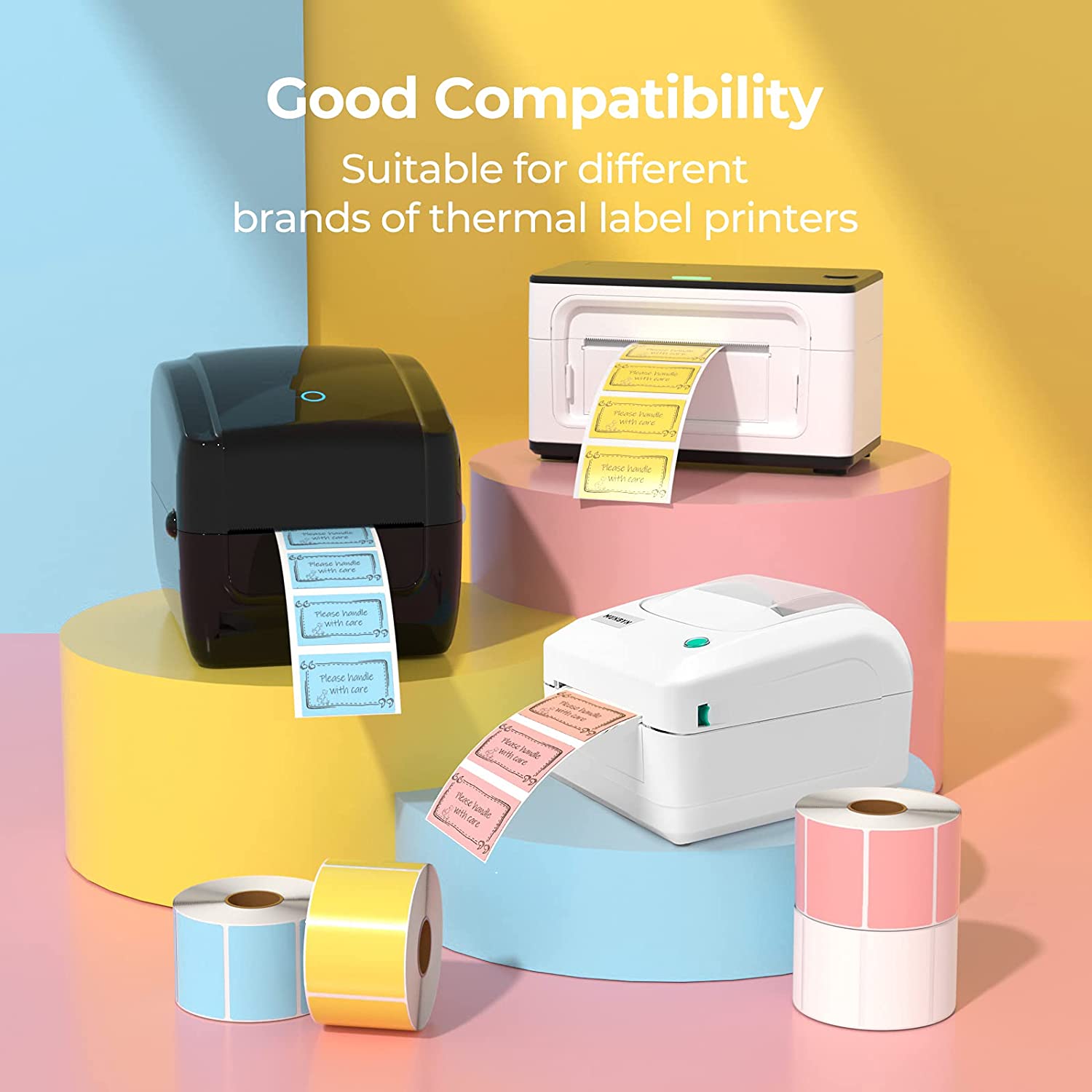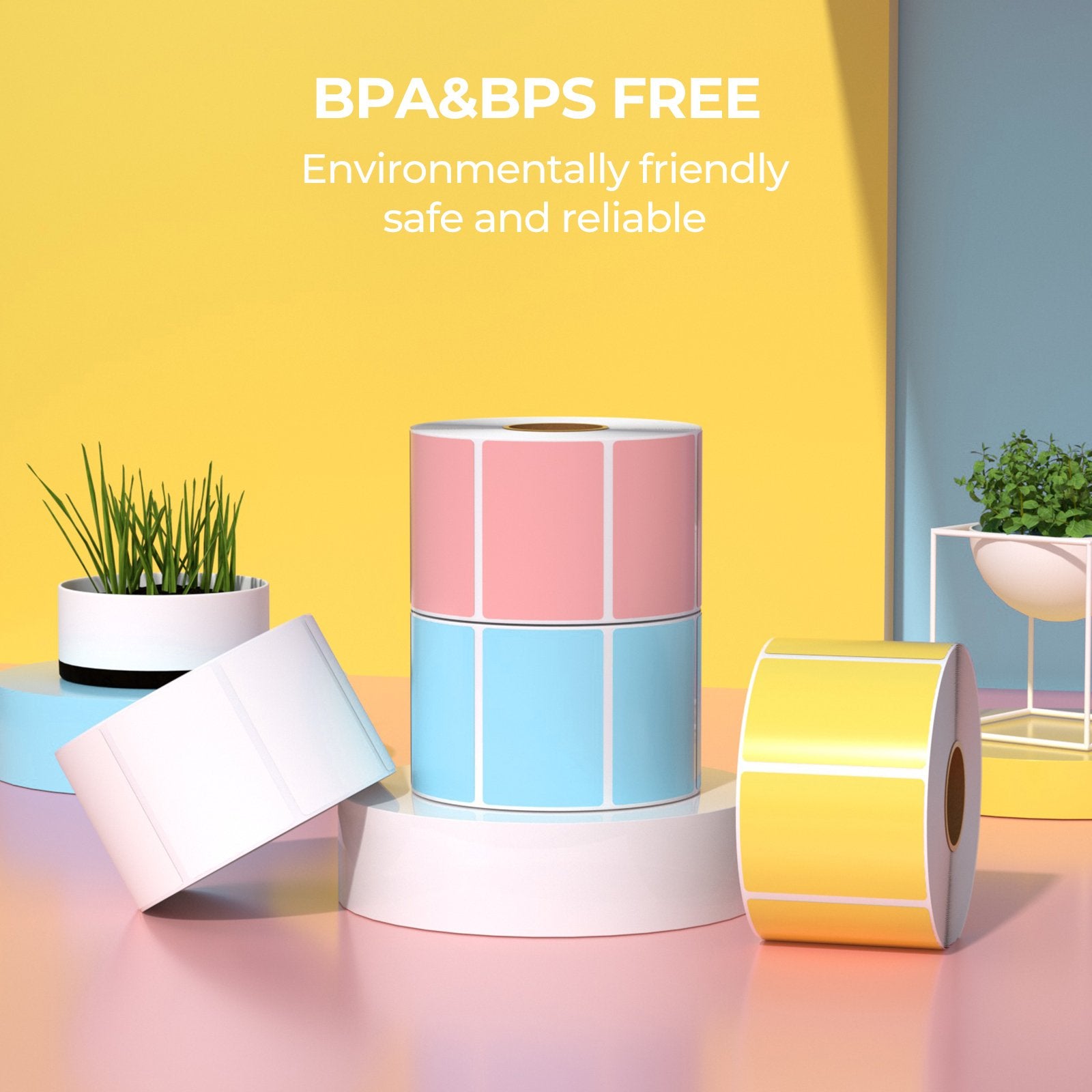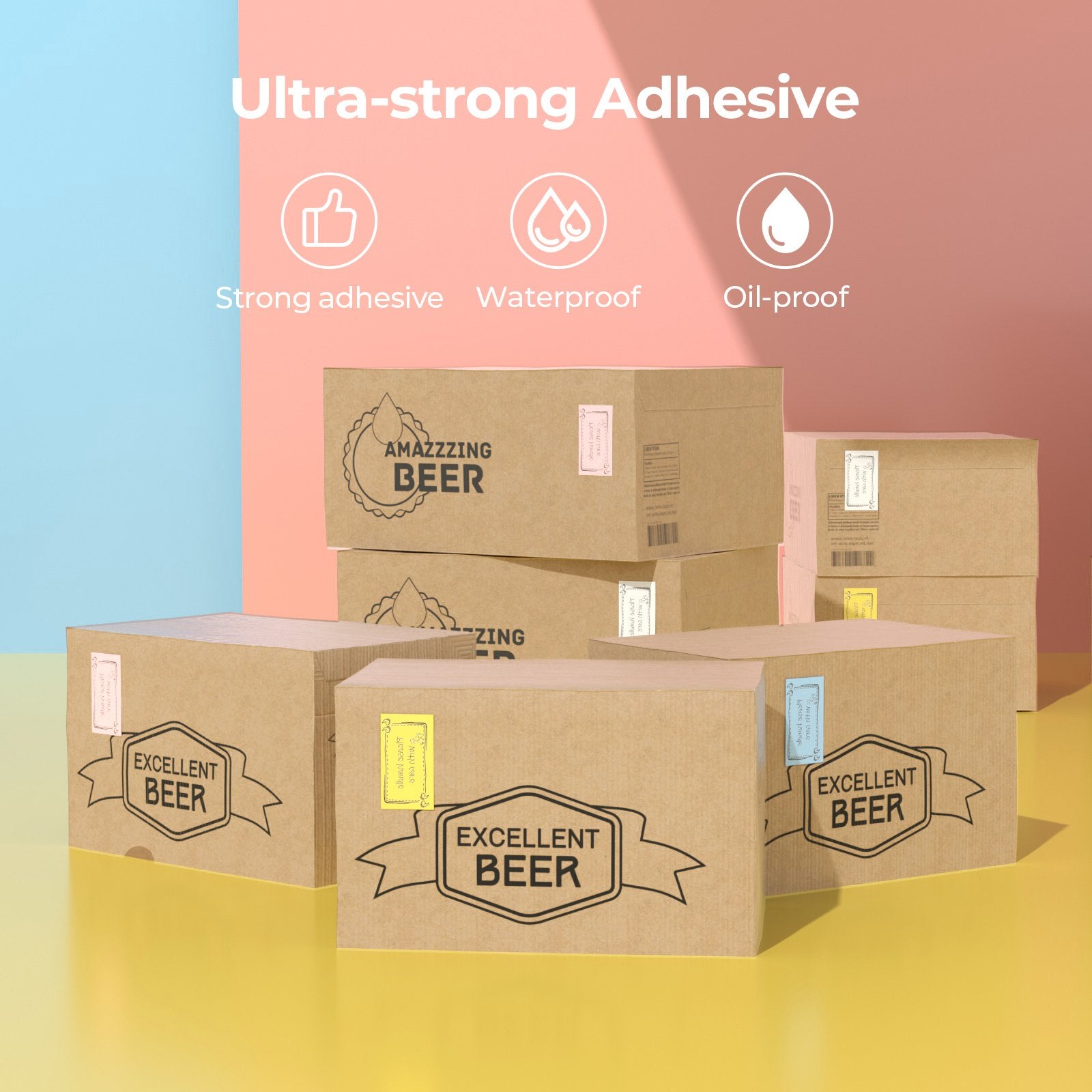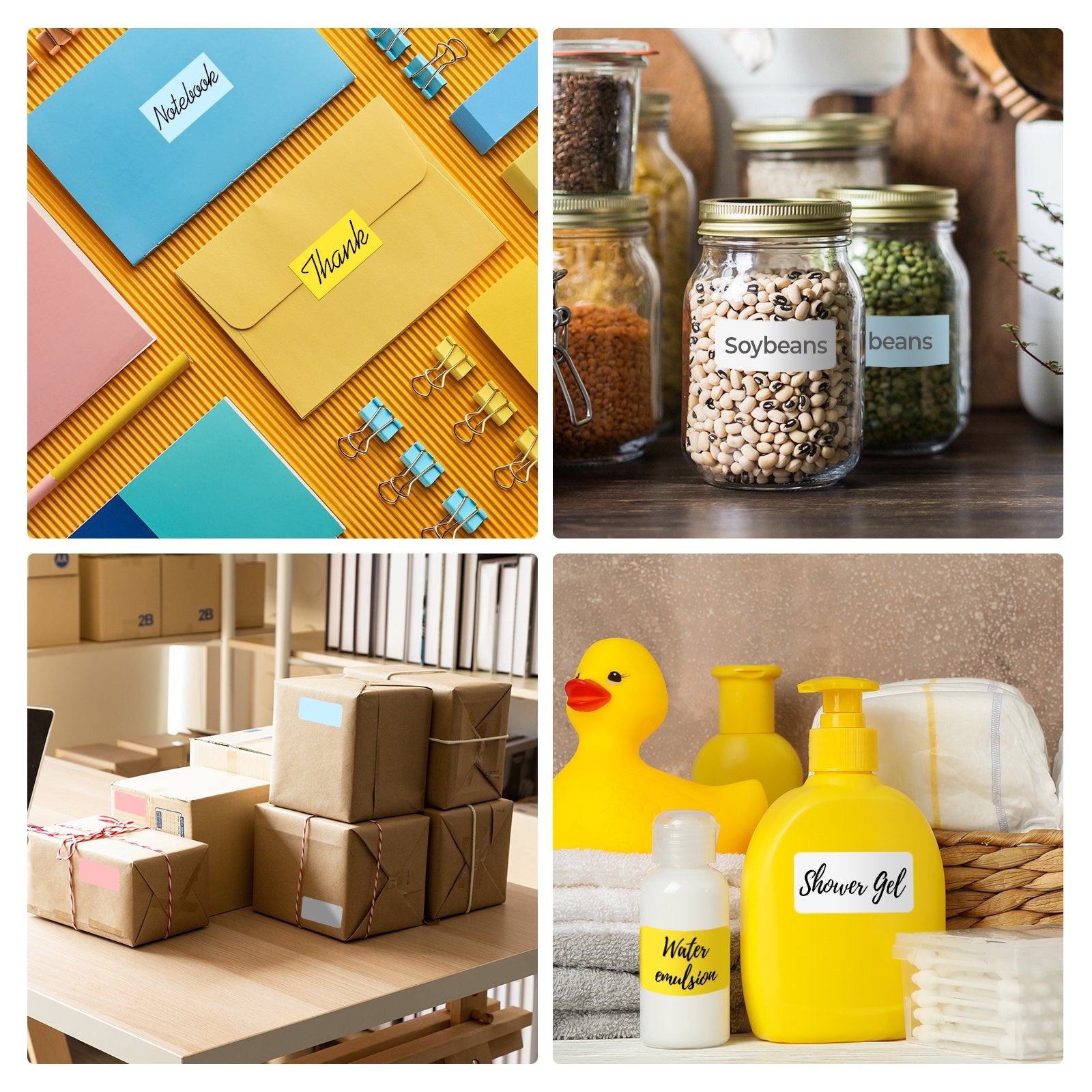 MUNBYN 2.25" x 1.25" Retangle Thermal Labels
· 1000 Labels / Roll
· Direct thermal tech. No ink toner or ribbons are needed. Black-Print Only.
· Premium-grade materials. BPA & BPS Free.
· Printing barcodes, address labels, and social media account QR code stickers.
· A tiny badge of loyalty or memo you can stick on teacups, bags, laptops, and more.
Warm Tips: Before you use the thermal printer labels, you have to adapt the

label printer

to the size of the paper roll first. DO NOT SUPPORT DYMO!
Strong Adhesive & Crystal Clear Printing: Using only premium-grade material, so you don't have to worry about whether the address label will fall off during use, or whether the address can recognize such trivial things, which will help your work better.
Develop Your Multiple Usage Scenarios: Milk teacup, memo, address labels, barcode labels, QR code printing, healthcare, governmental work, laboratory number labeling, labeling kitchenware, labeling bath supplies, sorting your shoes, bags, and clothes, etc.
Environmentally Friendly: BPA & BPS Free, suitable for physical conditions of any age. MUNBYN provides free lifetime customer support and product protection for any product issues via live chat, phone calls, and emails, even remote-desktop operations support as you need.
The first step before your use
Let the machine adapt to the size of the label

1. Load at least 4 consecutive sheets of label into the label printer.
2. Turn on the printer.
3. Press the FEED button and hold on.
4. Release the button when you hear one 'Di' sound.
5. Then, the thermal label printer will calibrate the label size and properties.
If you have a ROLLO printer, you can follow the steps below to print high-quality pictures.

· Right-click the image file, select Open Method-Adobe Acrobat 9 Pro, and open the file.
· Press Ctrl+P to print the picture, select the printer: Rollo.
· Click "Properties"-select "Settings"-set the label template width 57mm, height 32mm.
· Check "Print color as black".
.Printing.
MUNBYN 2.25x1.25 thermal labels
These color direct thermal labels are ideal for barcode labels and inventory tags, and are compatible with FBA FNSKU / ASIN barcodes.

In addition to being perfect for barcode labels and address labels, these colour thermal labels can also print custom content, such as your own patterns, brand names, reminders, classification stickers, name marks, appliance marks, etc. You can personalize your printed content as you like, which is more convenient for your life.
Brand name, thank you letter sticker
MUNBYN brand tag
Purchase barcode
FAQ