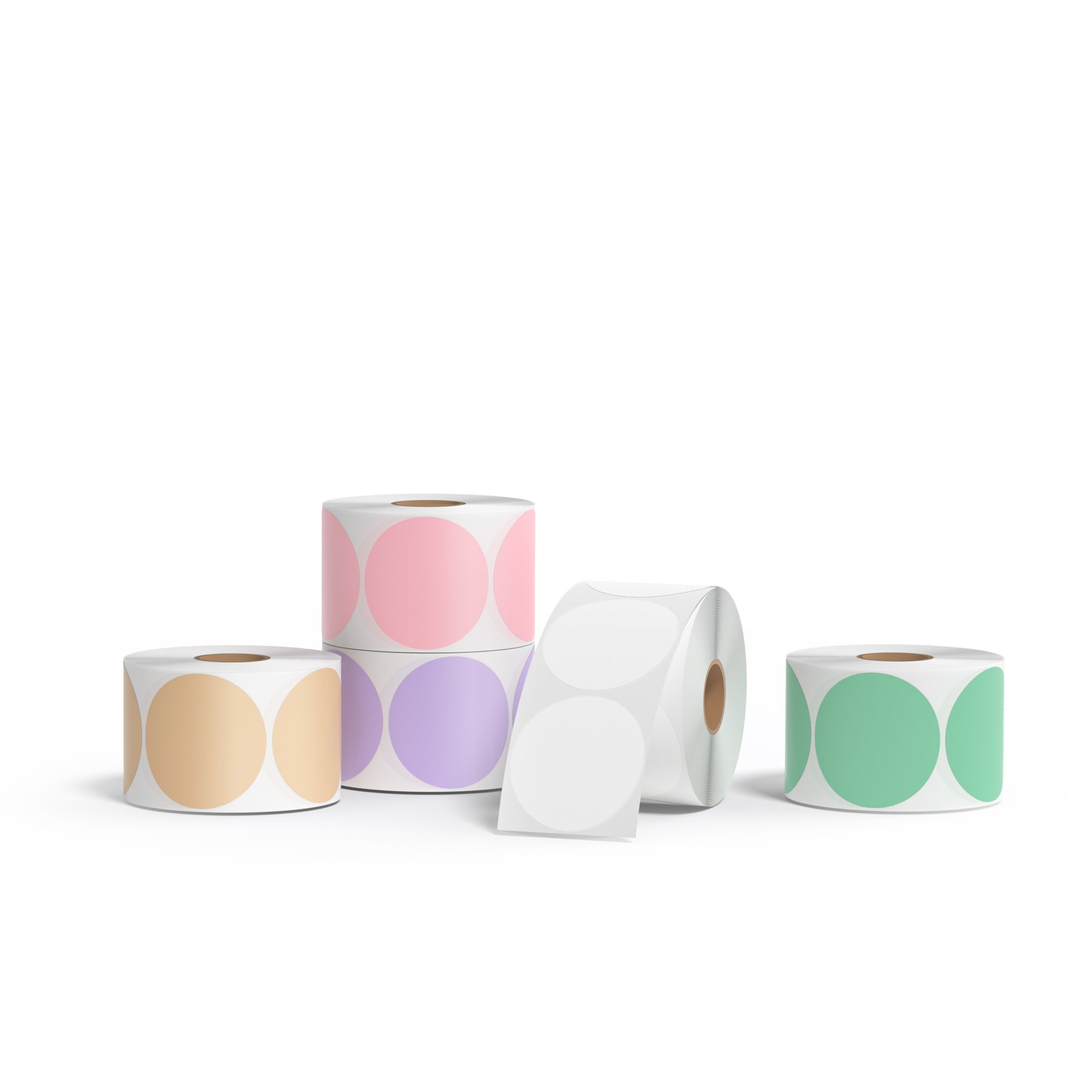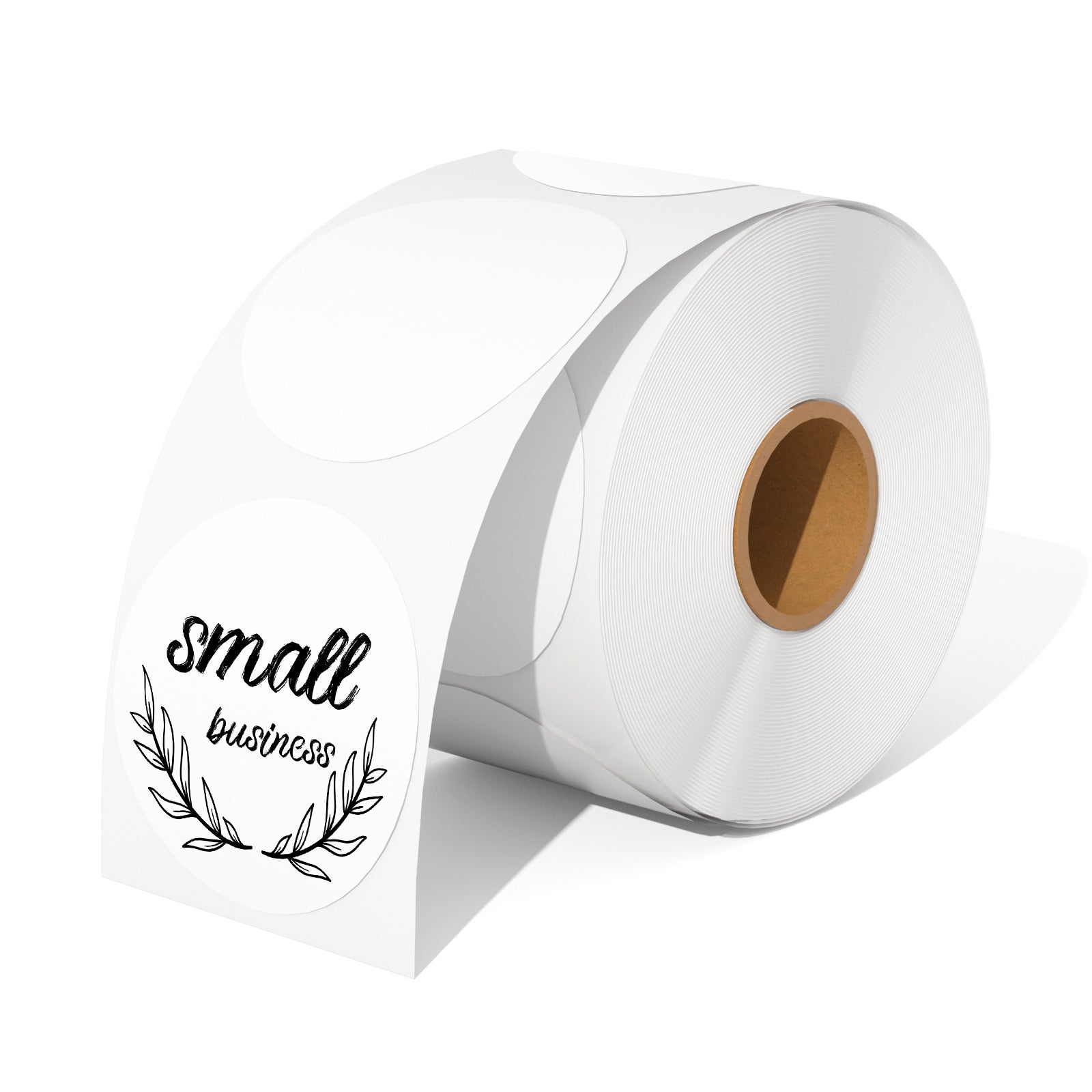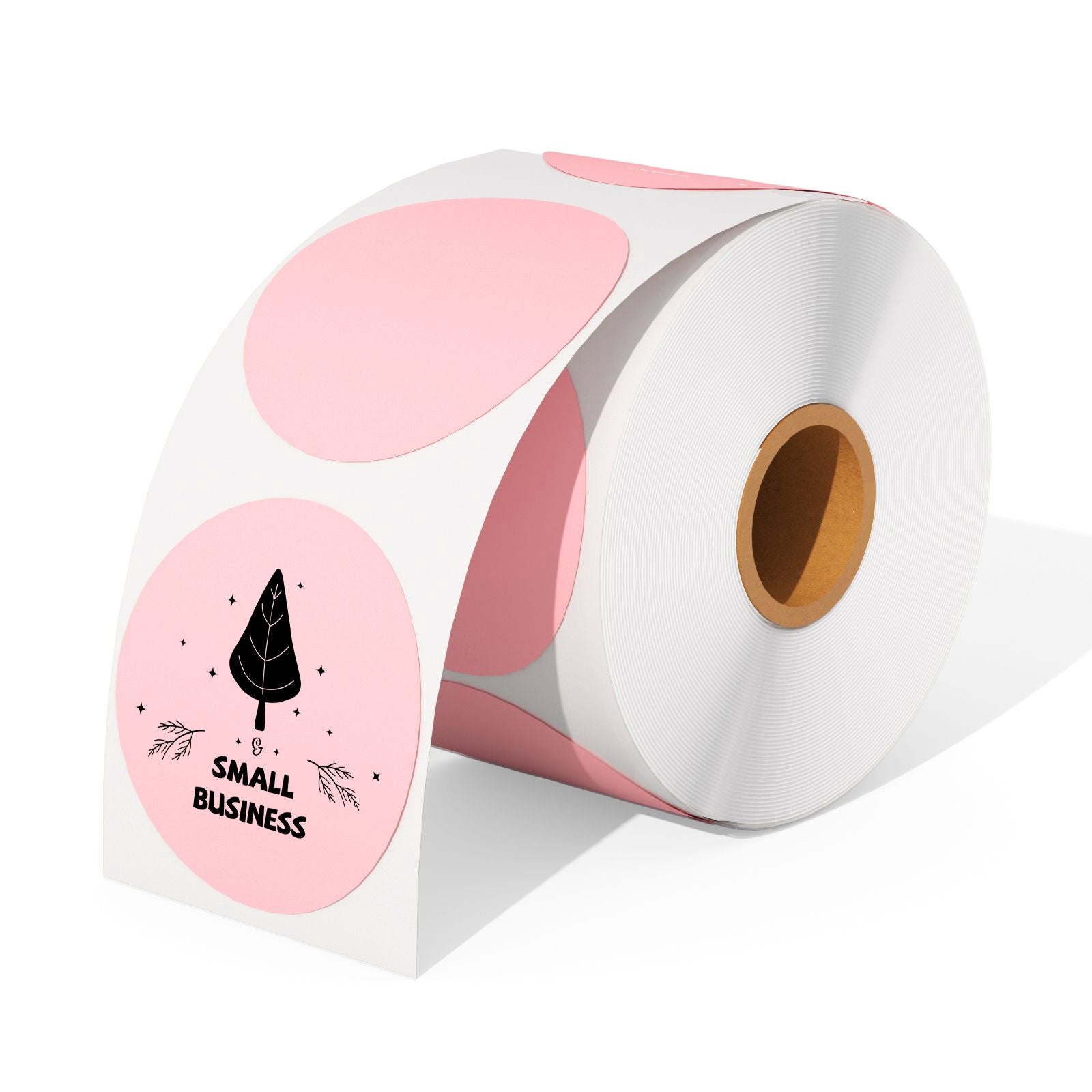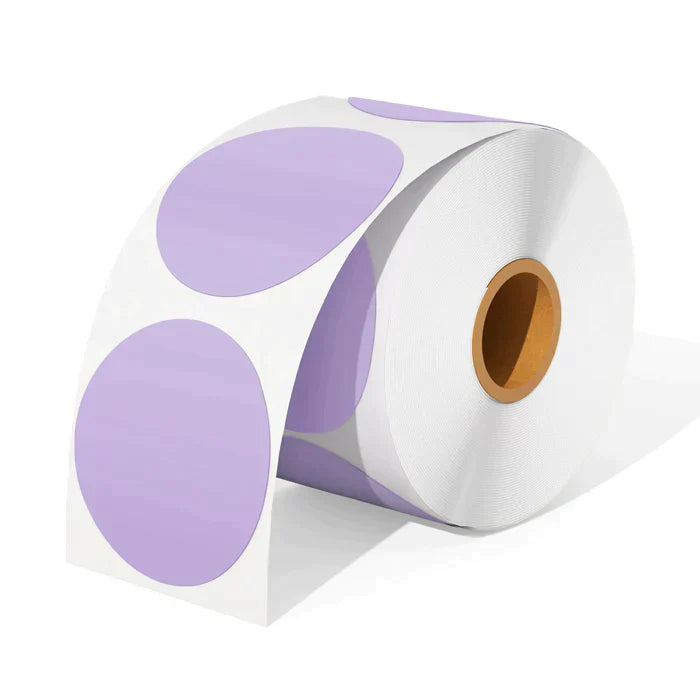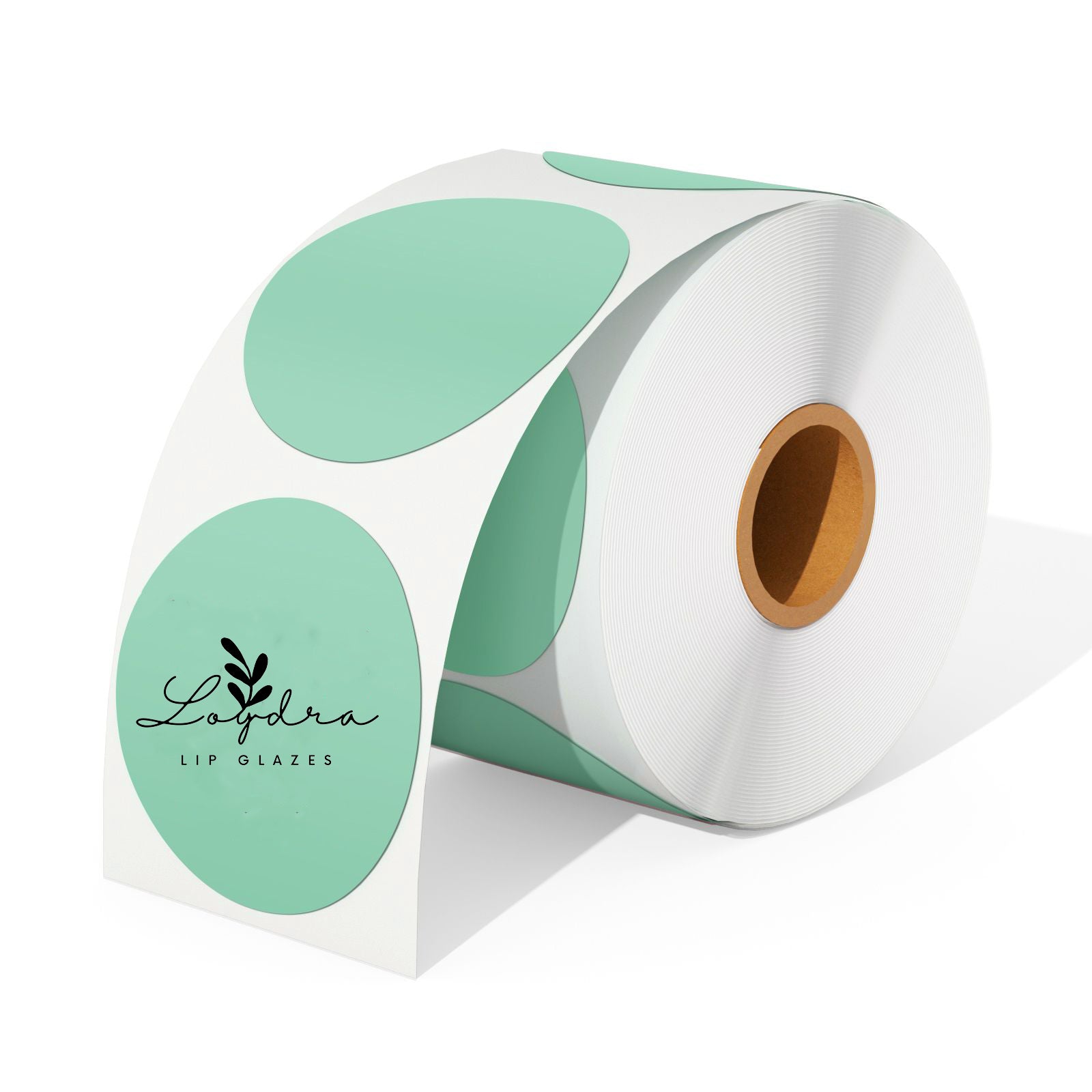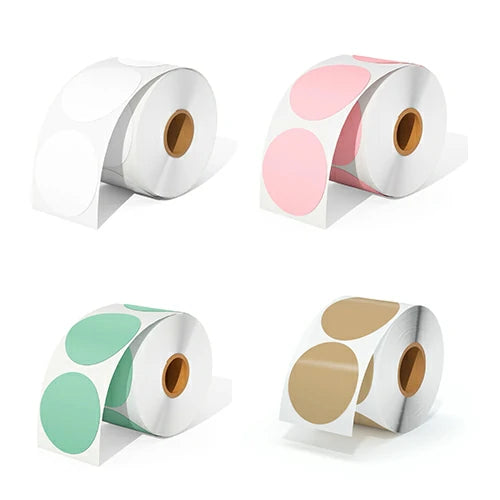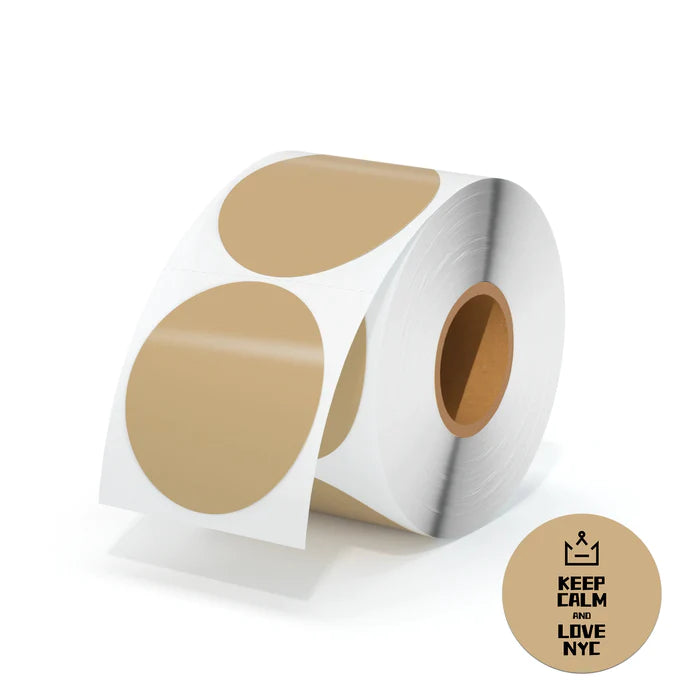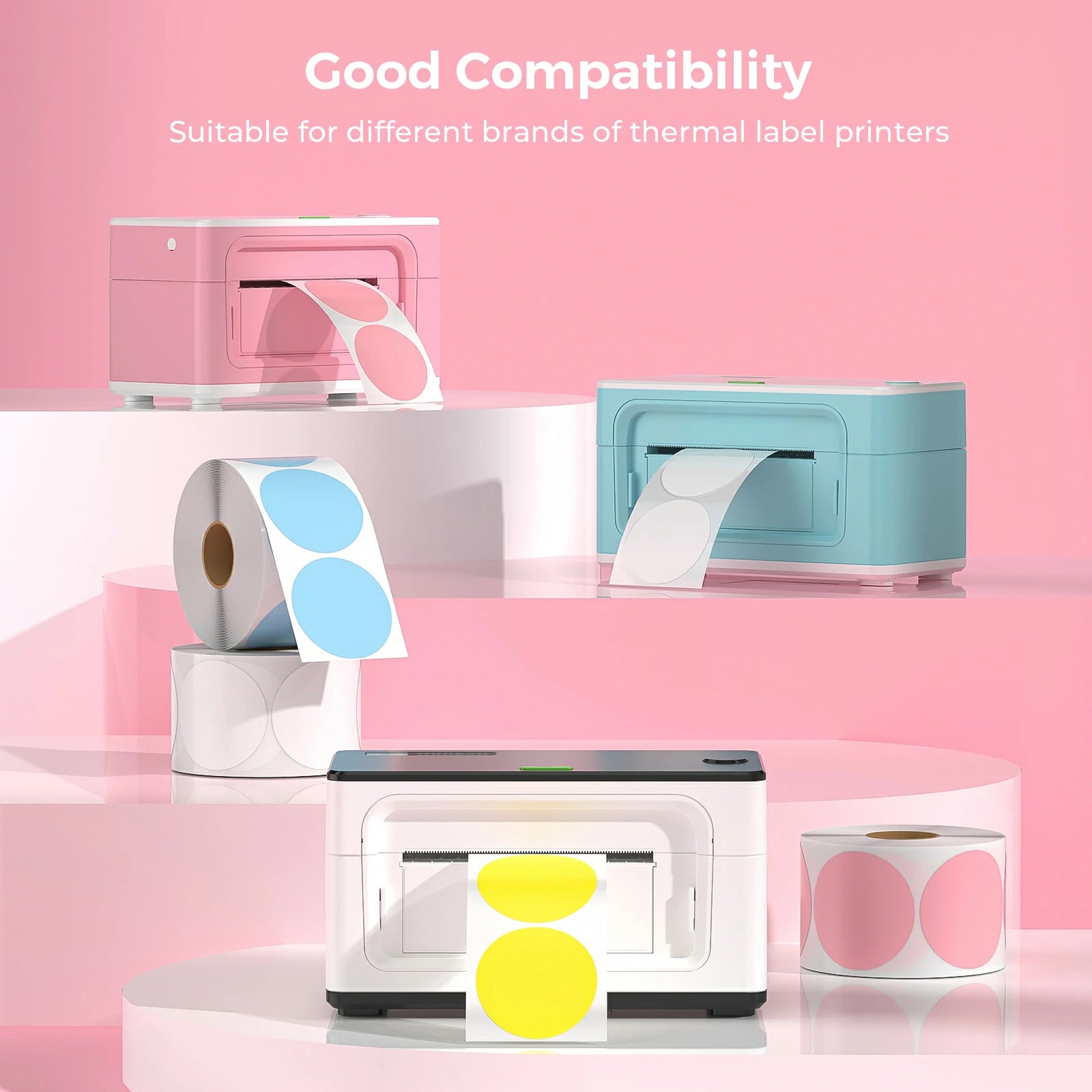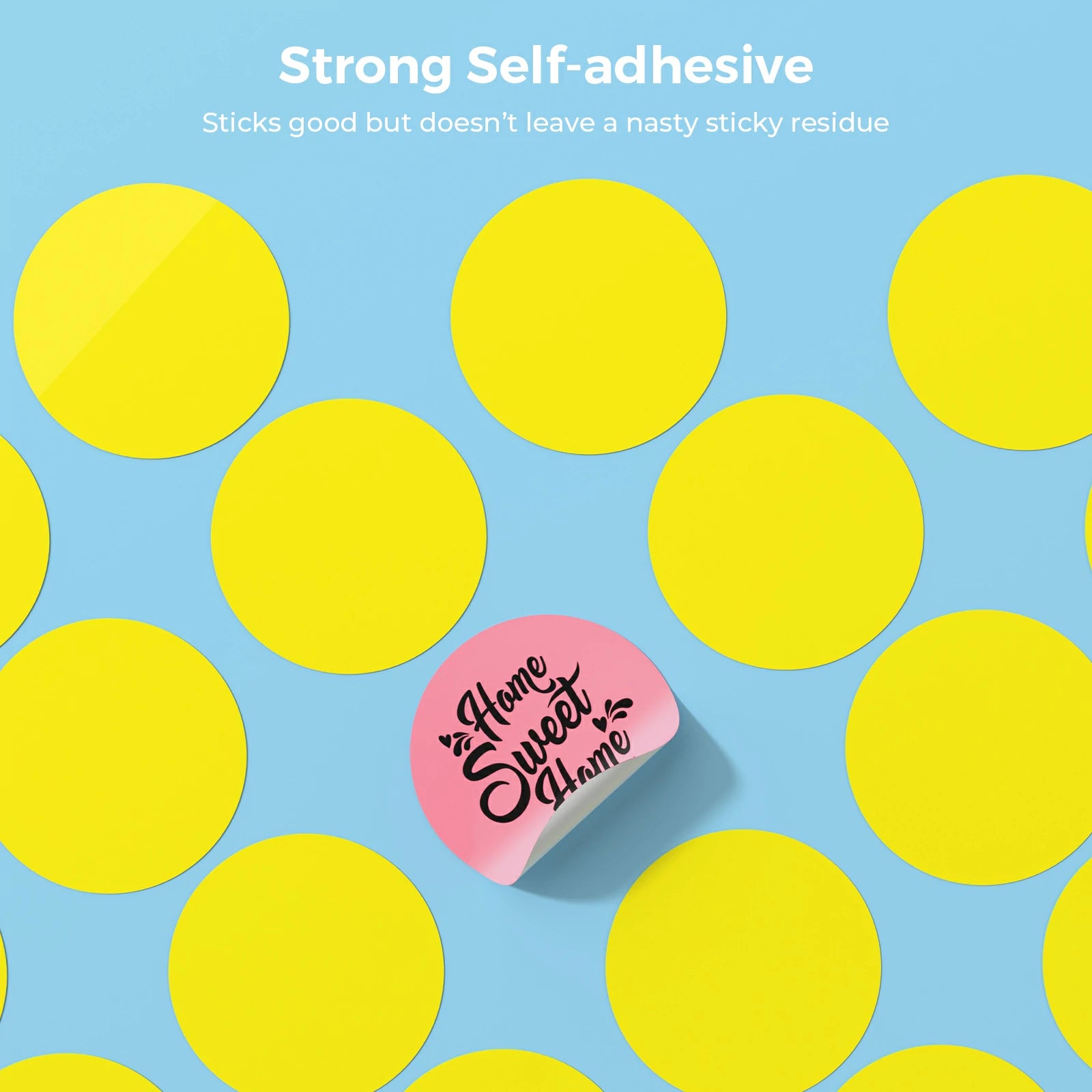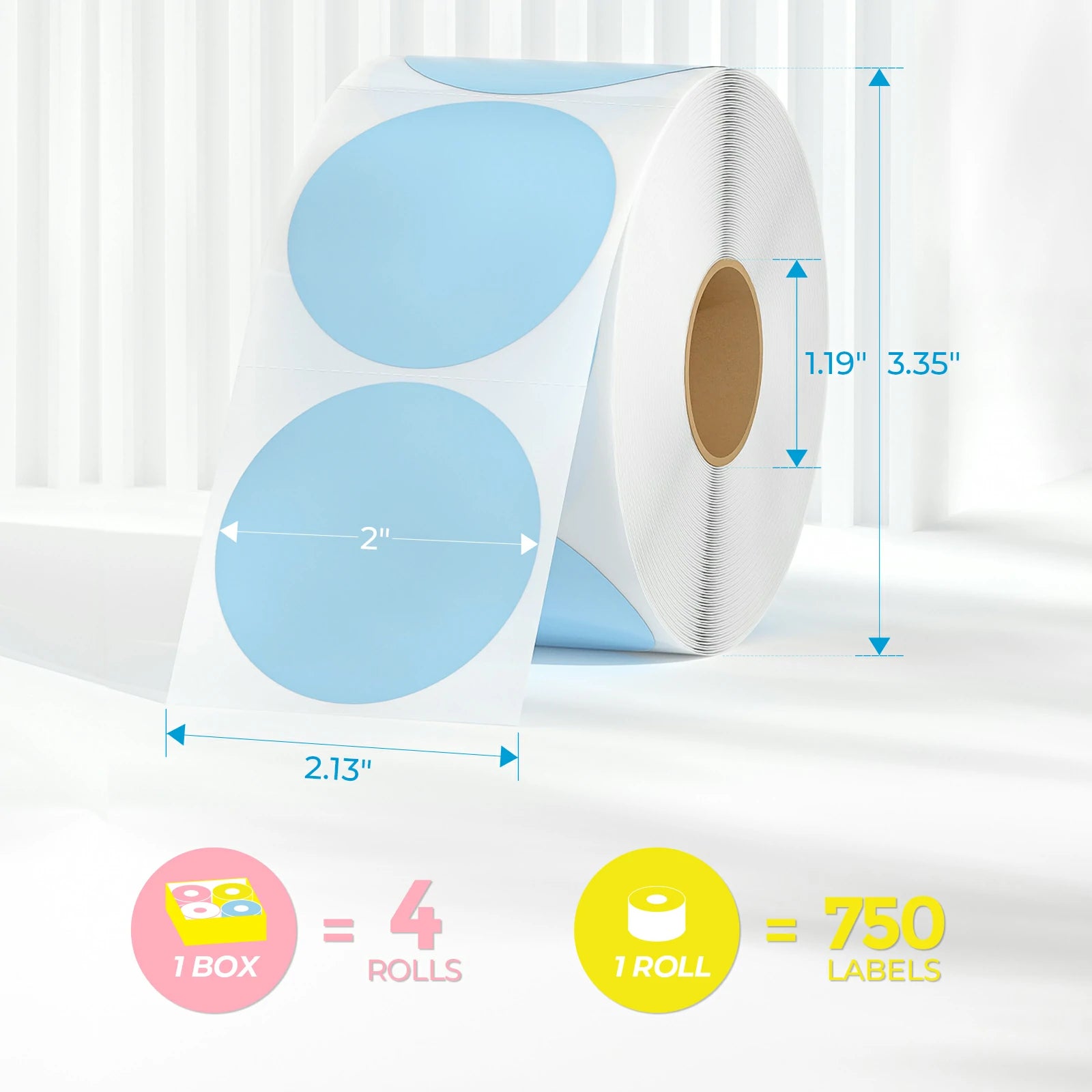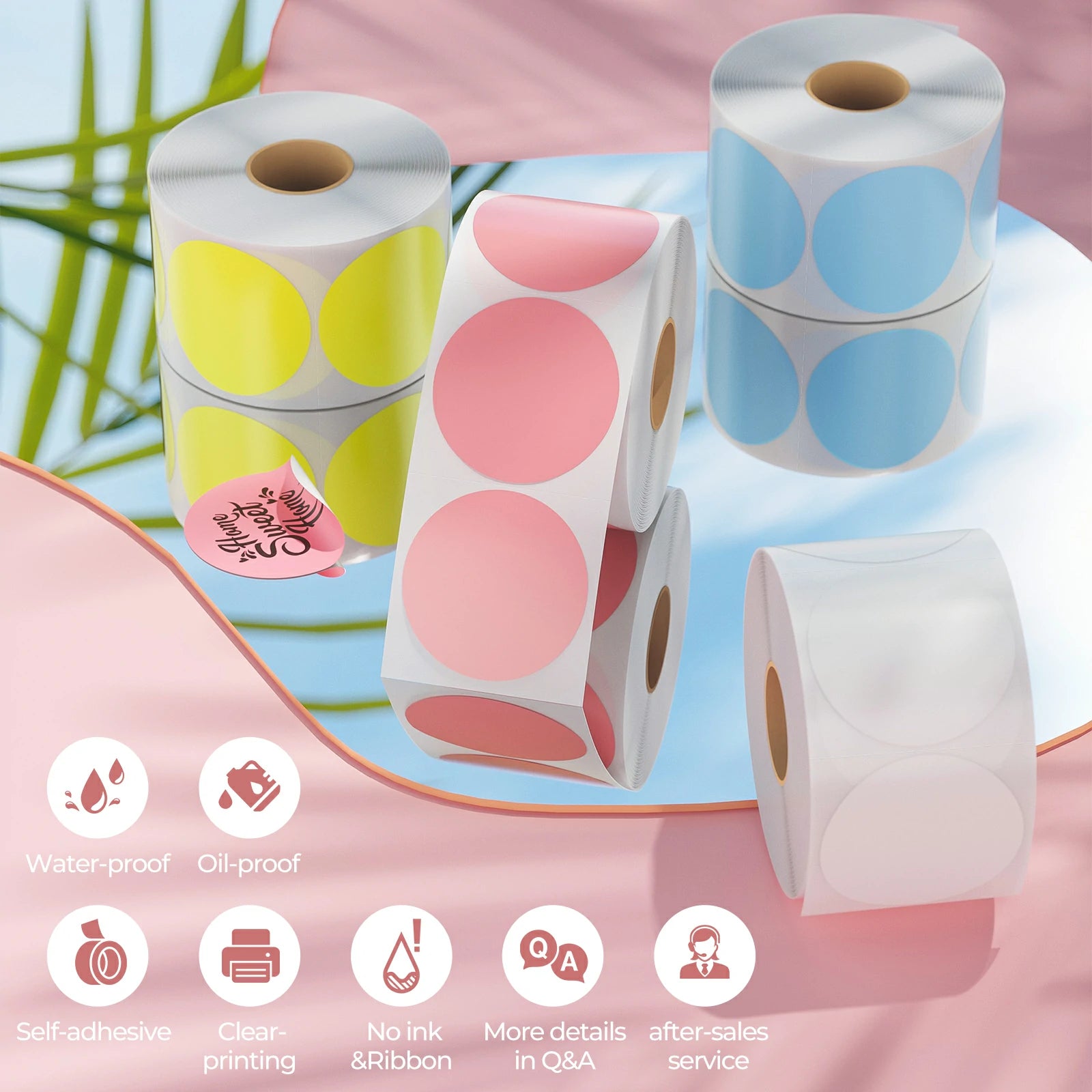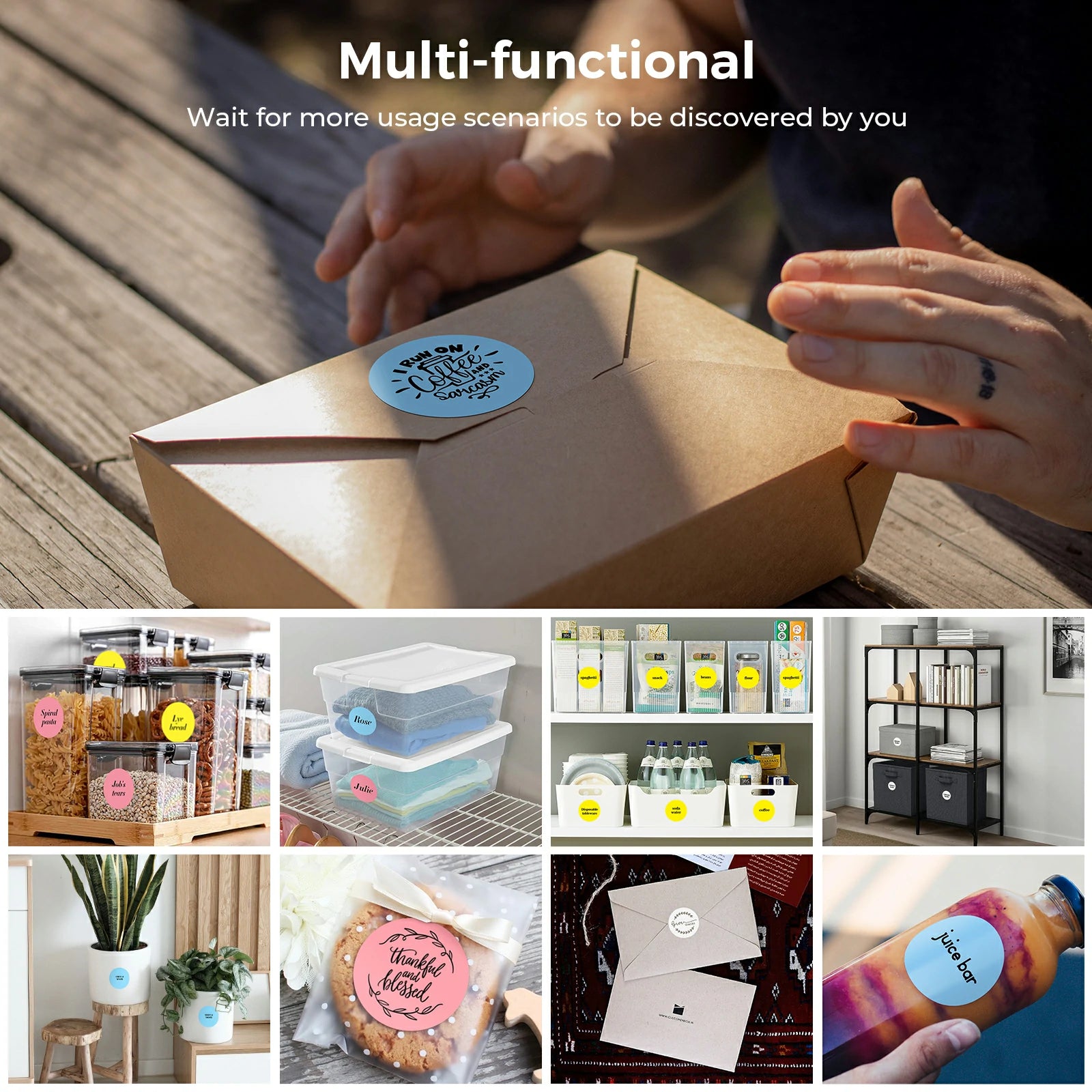 MUNBYN 2" Circle Thermal Stickers Labels
Note: The white round label is expected to arrive at the end of September.
· White/Pink/Green/Purple: 750 labels/roll. Brown: 500 labels/roll
· Direct thermal tech. No ink toner or ribbons are needed. Black-print only.
· Premium-grade materials. BPA & BPS Free.
· Printing your logo for branding and "Thank You" stickers. A tiny badge of loyalty or memo you can stick on teacups, bags, laptops, and more.
Eco-Friendly: No Ink Toner or Ribbons Needed!
Good Compability: Suitable for MUNBYN, ZEBRA, ROLLO, PLONO, and most of the thermal label printers that the print width can be adjusted to 2".
Use Advantage Collection: Thermal label paper with clear printing, strong self-adhesive, waterproof and oil-proof, BPA&BPS Free, Writable. Good assistant in your business & life.
Wide Applicability: The thermal label can be used for Name tag, Thank you sticker, Brand design, Diy design, QR code printer label, Classified label, Size label, laboratory number labeling, sorting your shoes, bags, and clothes, etc.
Notes

The first step before your use, let the machine adapt to the size of the label
1. Load at least 4 consecutive sheets of label into the printer.
2. Turn on the thermal label printer.
3. Press the FEED button and hold on.
4. Release the button when you hear one 'Di' sound.
5. Then, the printer will calibrate the label size and properties.

If you have a ROLLO printer, you can follow the steps below to print high-quality pictures.
Right-click the image file, select Open Method-Adobe Acrobat 9 Pro, and open the file
Press Ctrl+P to print the picture, select the printer: Rollo
Click "Properties"-select Check "Print color as black" "Settings"-set the label template 2"x2" Printing.
It can be used as classification labels, product description labels, notebook stickers, name tags, table serial number tags, up and down indicator tags, laboratory serial number tags, etc.
Thank you sticker
Dessert packaging label
Storage packaging labels