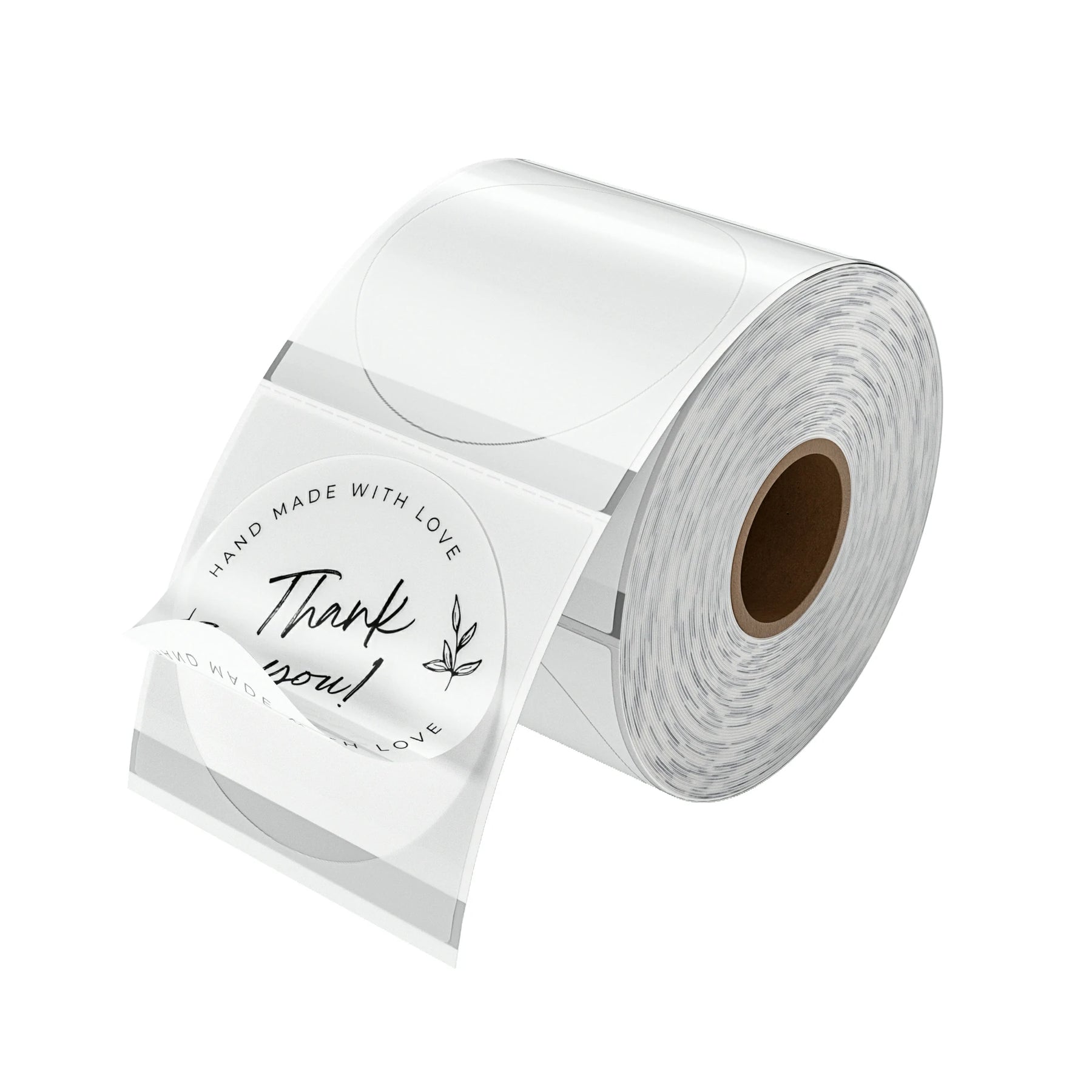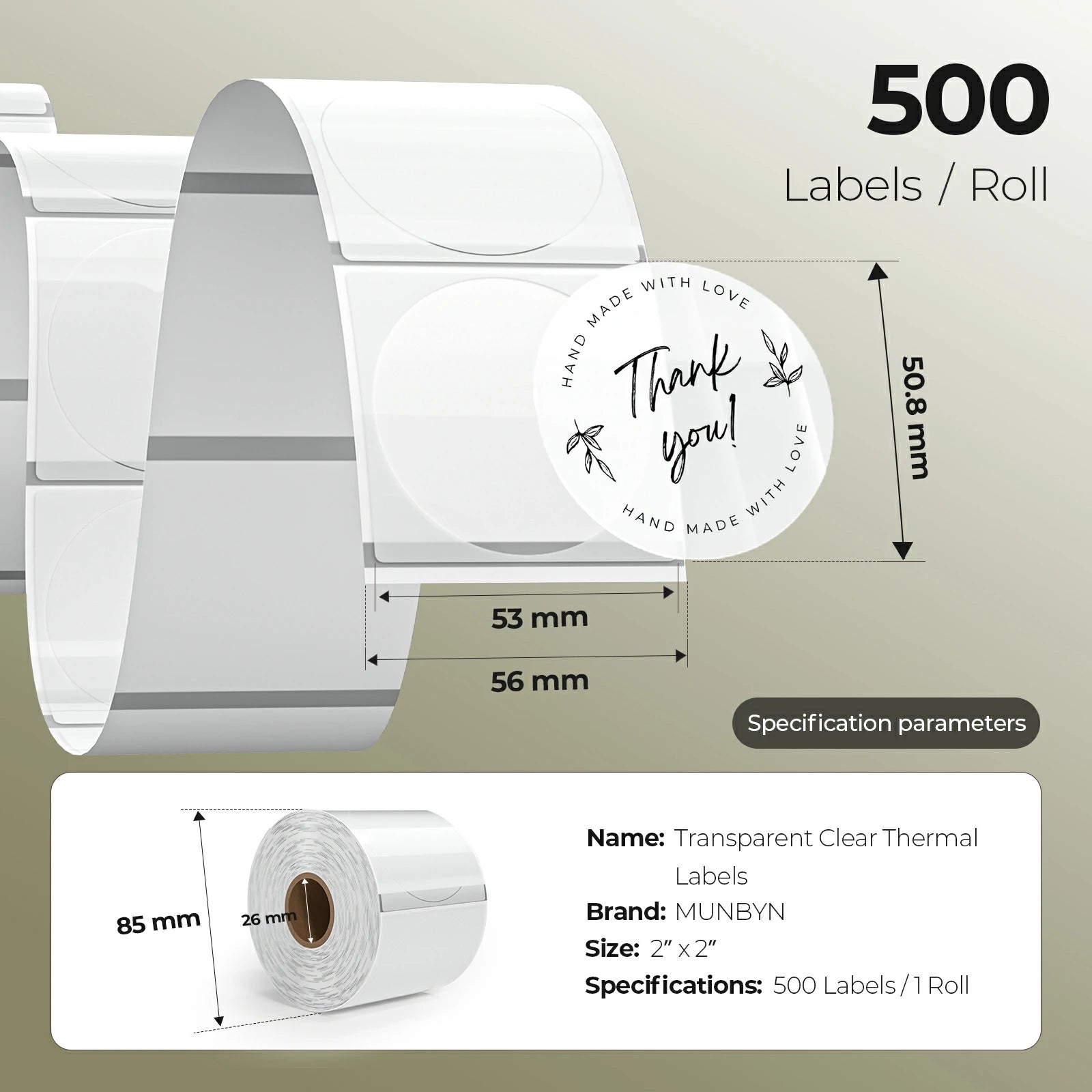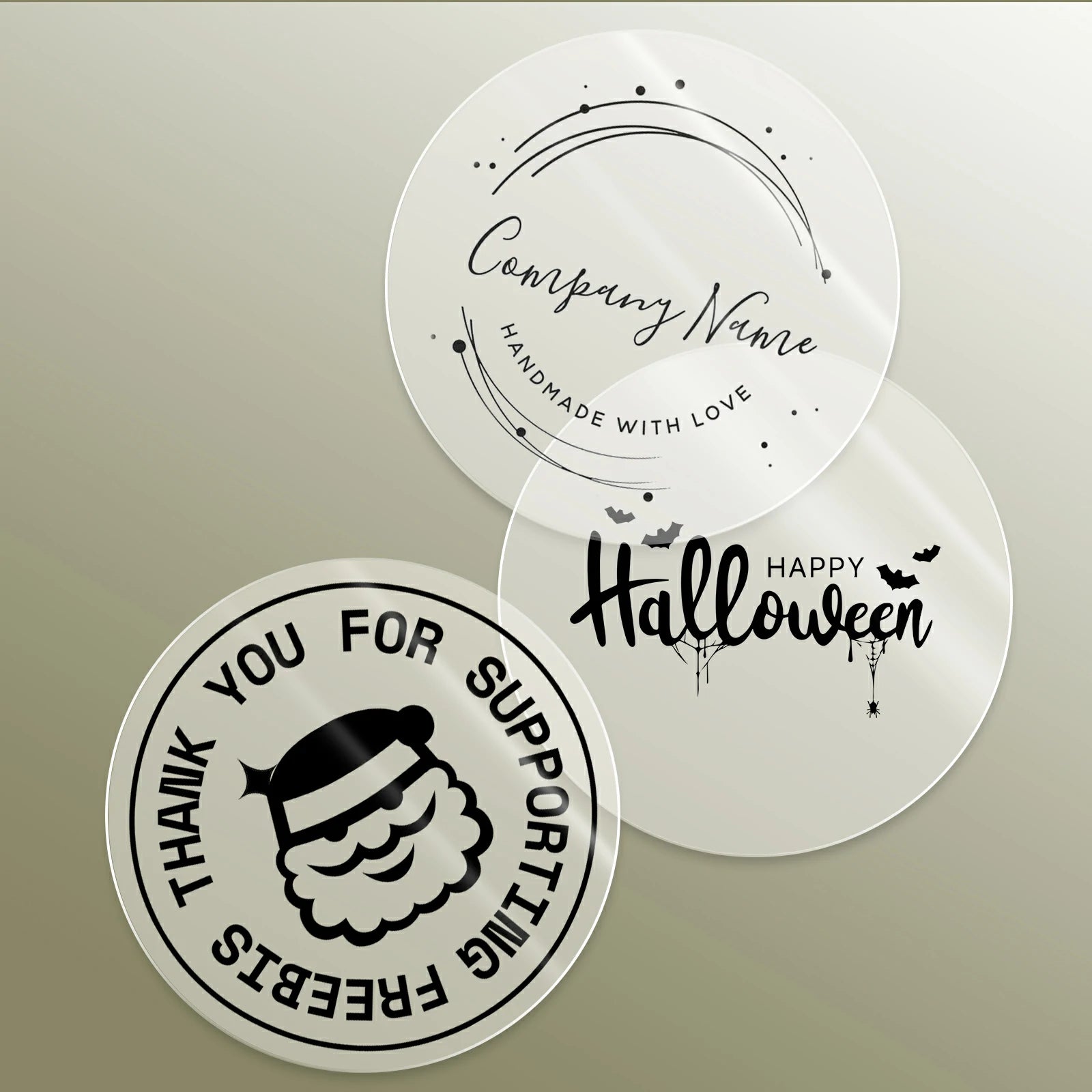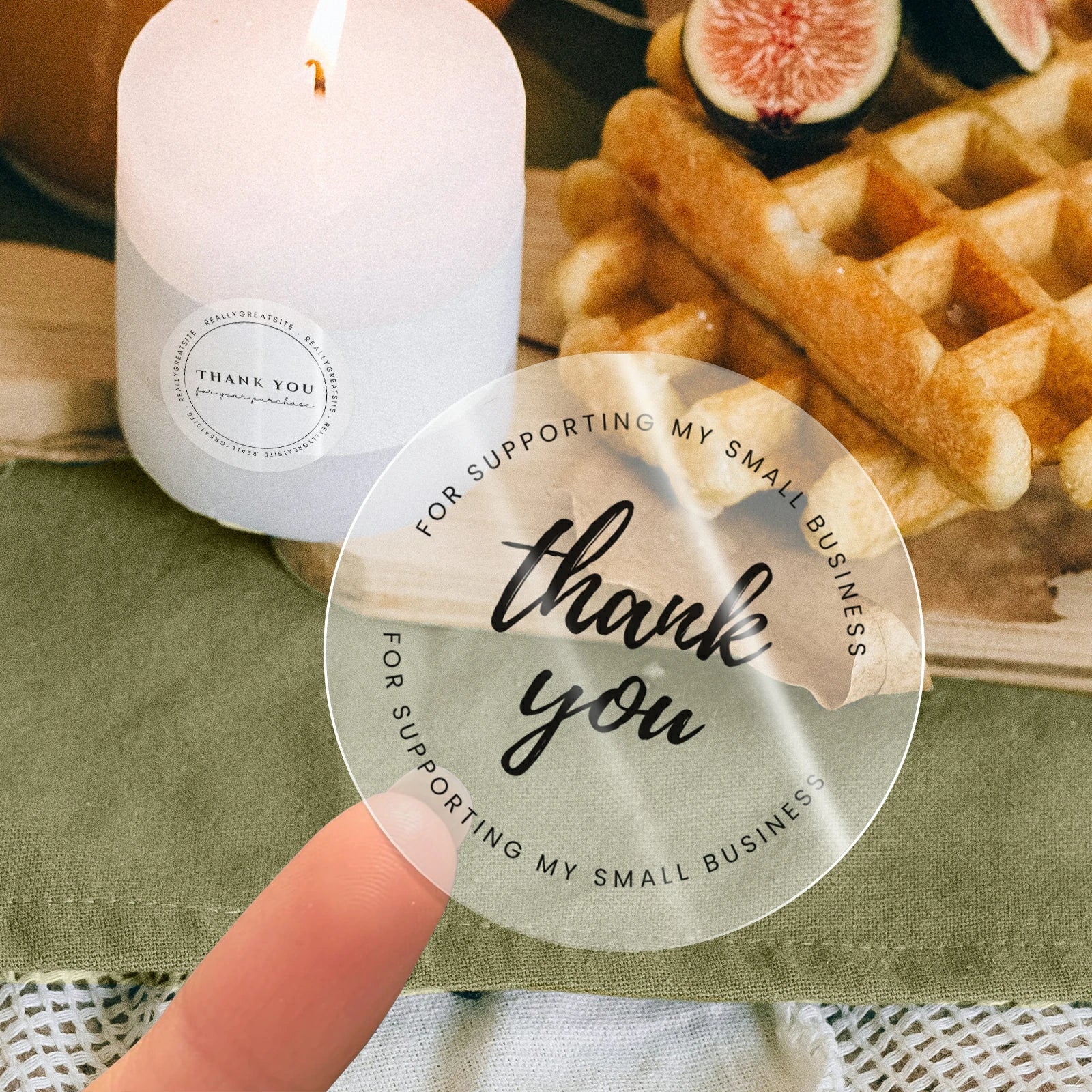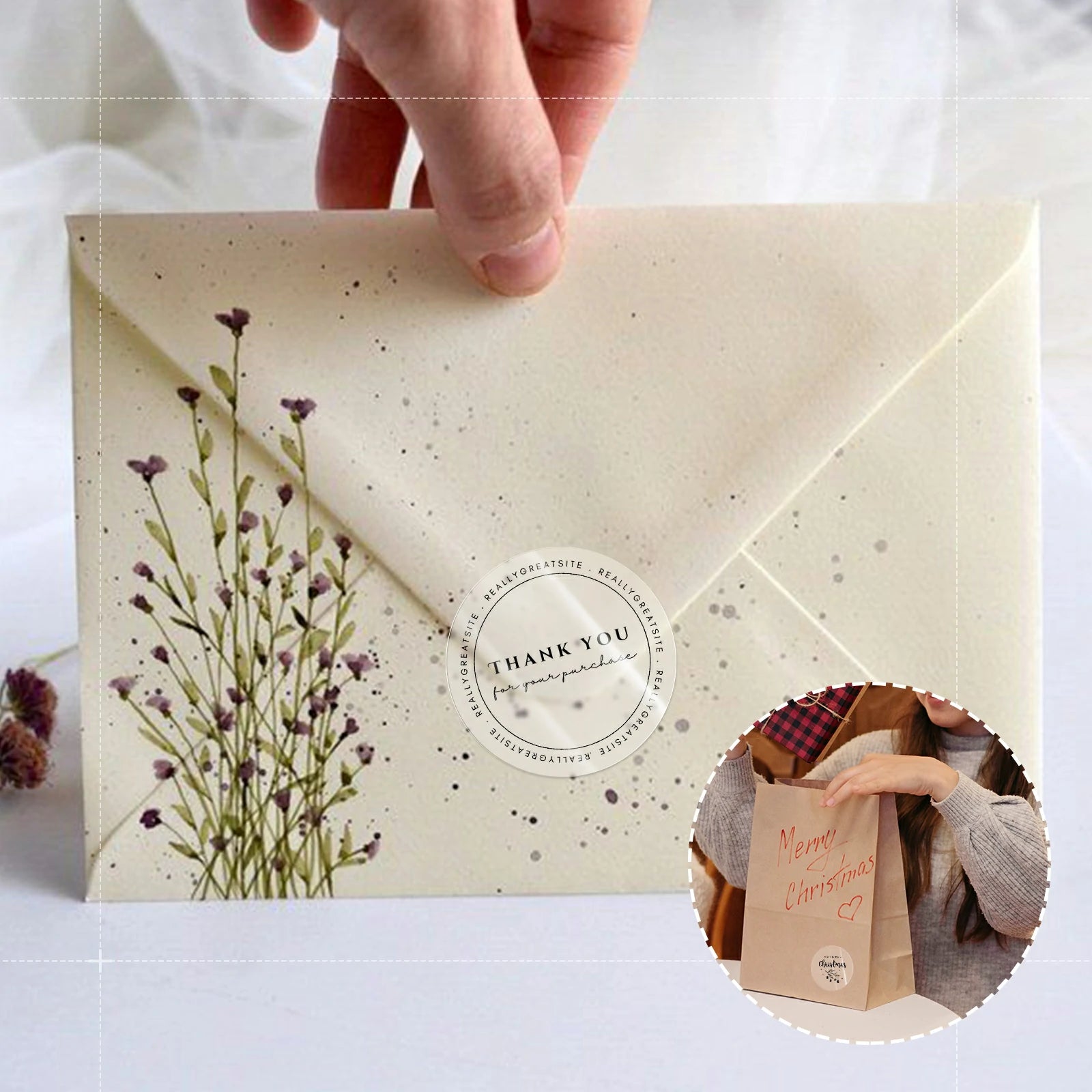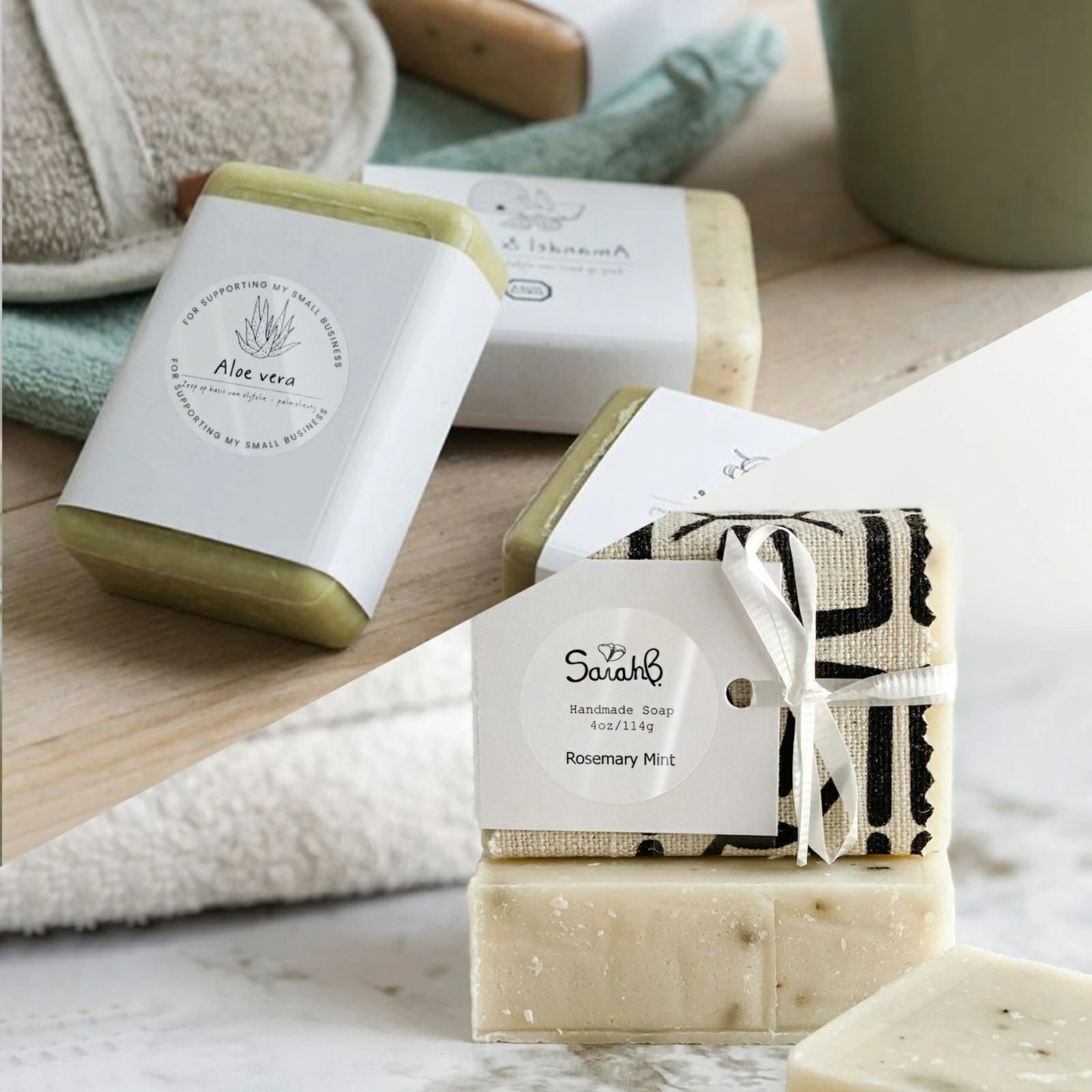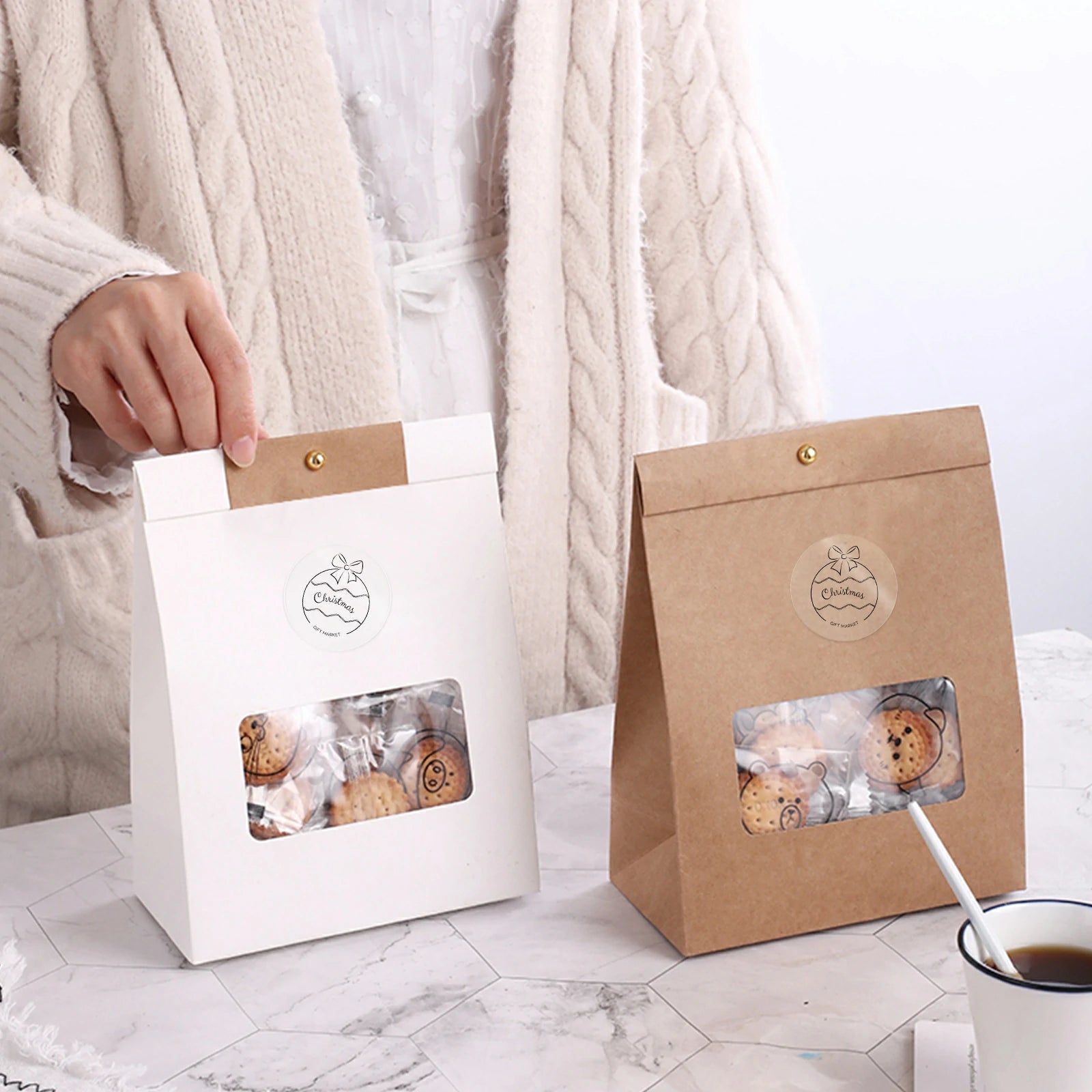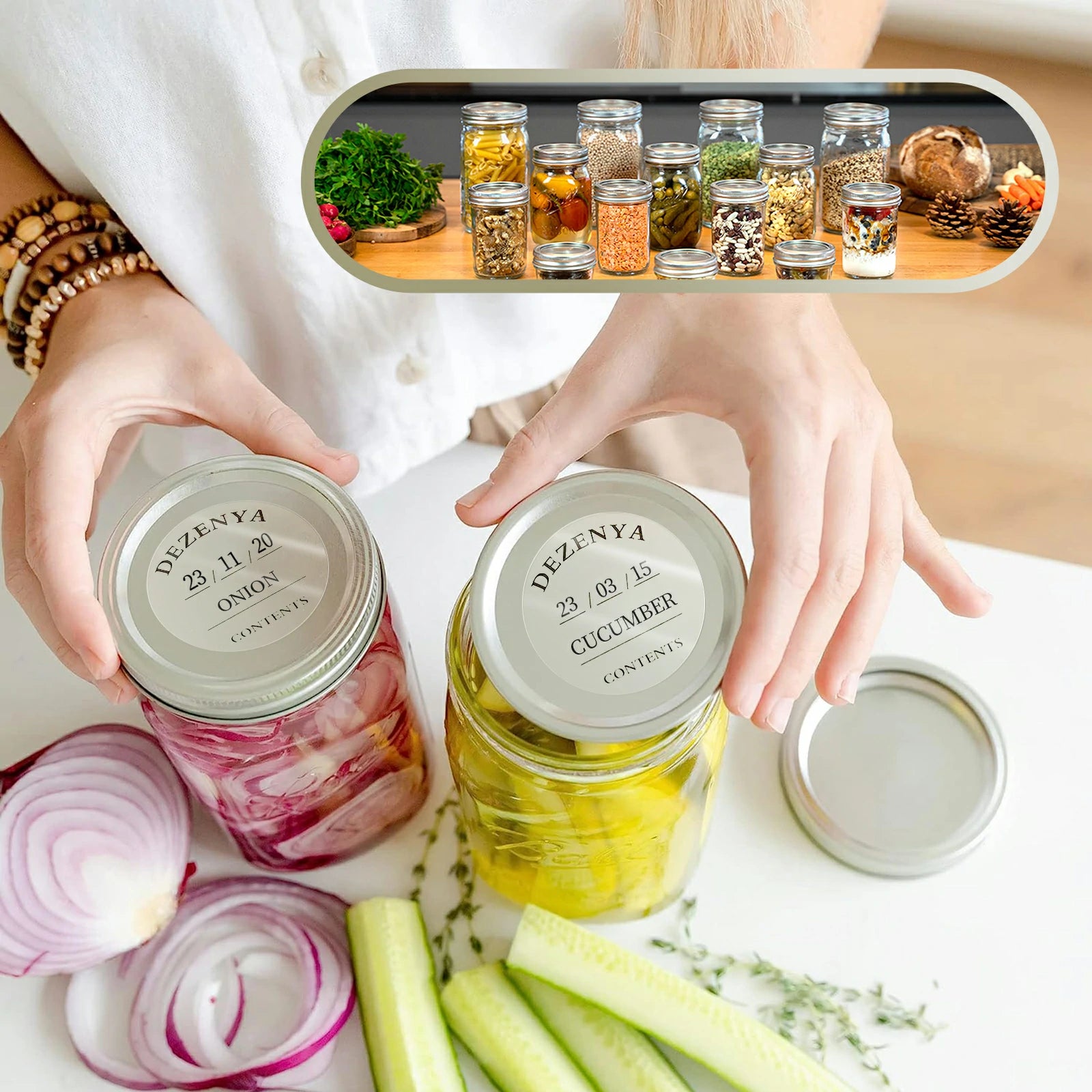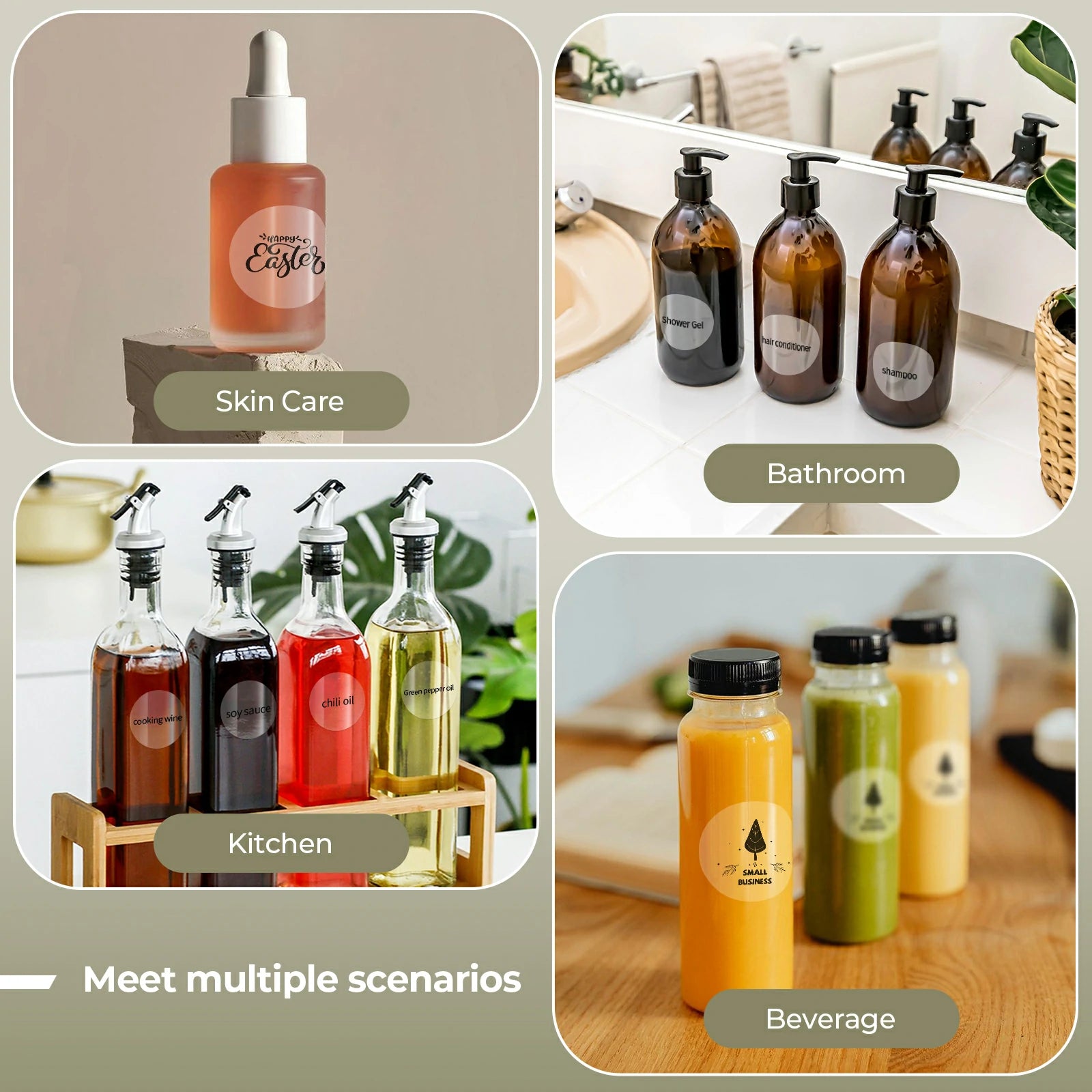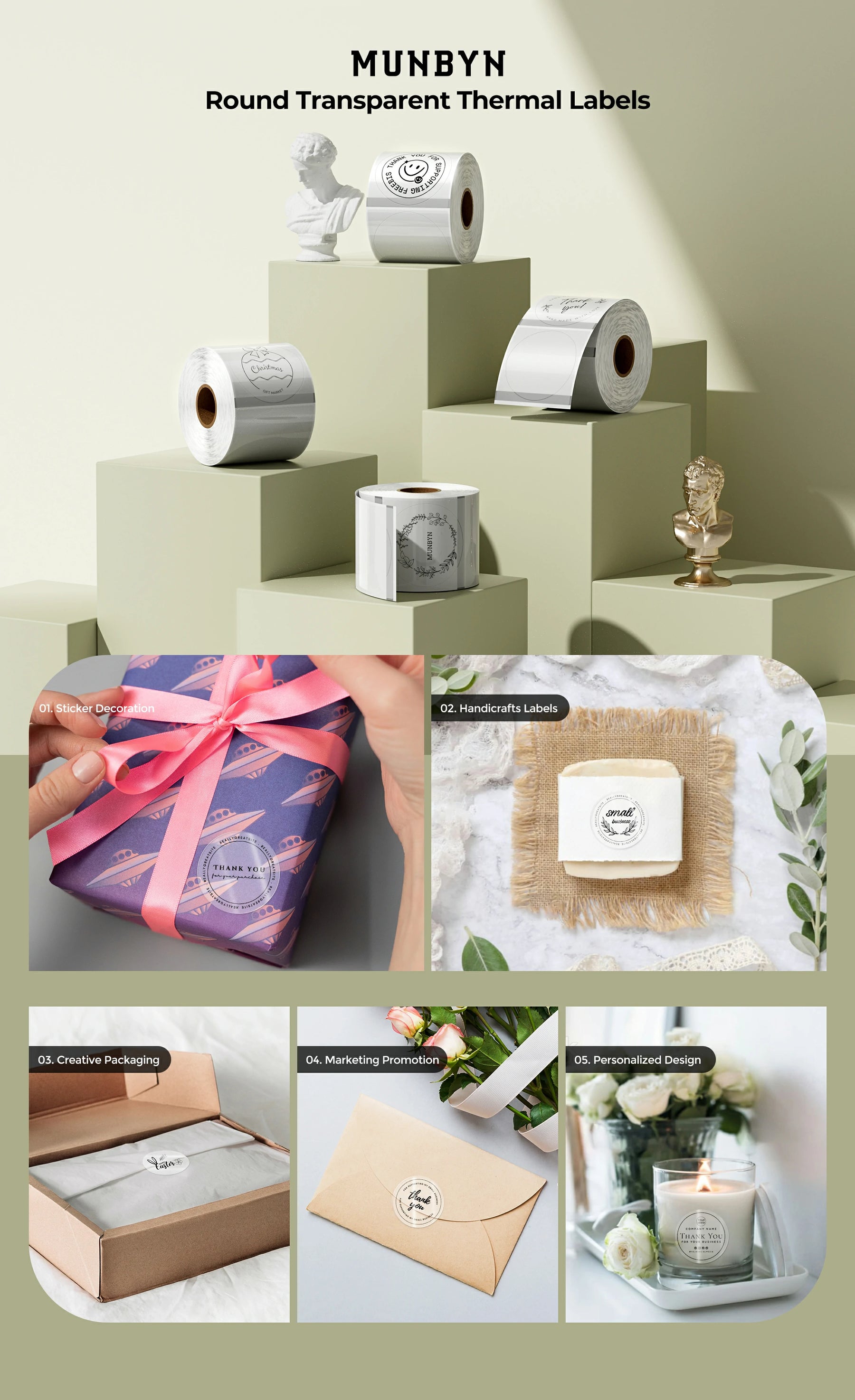 MUNBYN 2" Transparent Clear Thermal Label | 500 Labels Per Roll
The appearance of the transparent clear thermal sticker is round, but the product packaging is rectangular.
The rectangular outer frame needs to be removed during use.
· Size: 2x2" (50.8x50.8mm)
· Black-Print Only.
· Printing your logo for branding and promotions
· A tiny badge of loyalty or memo you can stick on teacups, bags, laptops, and more.