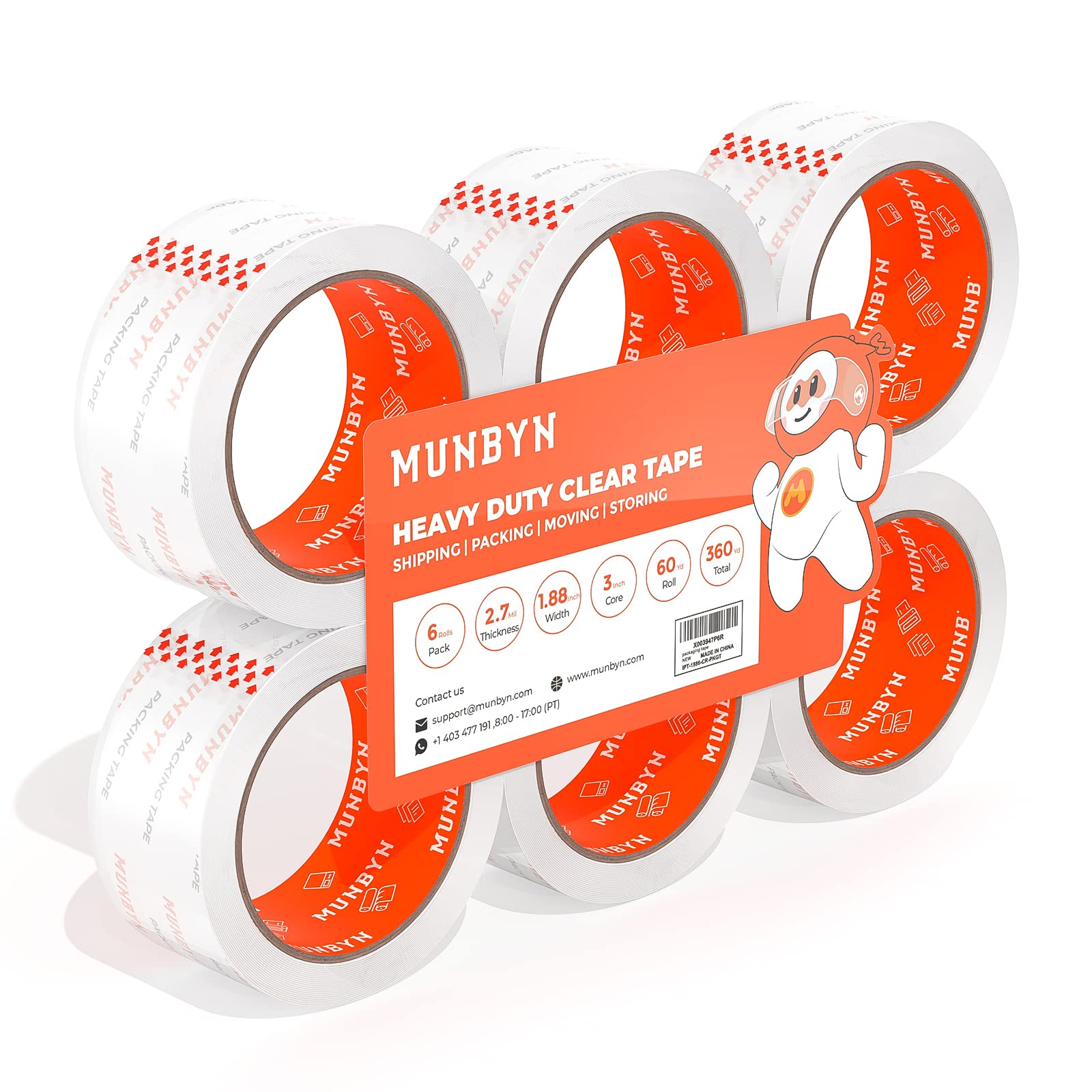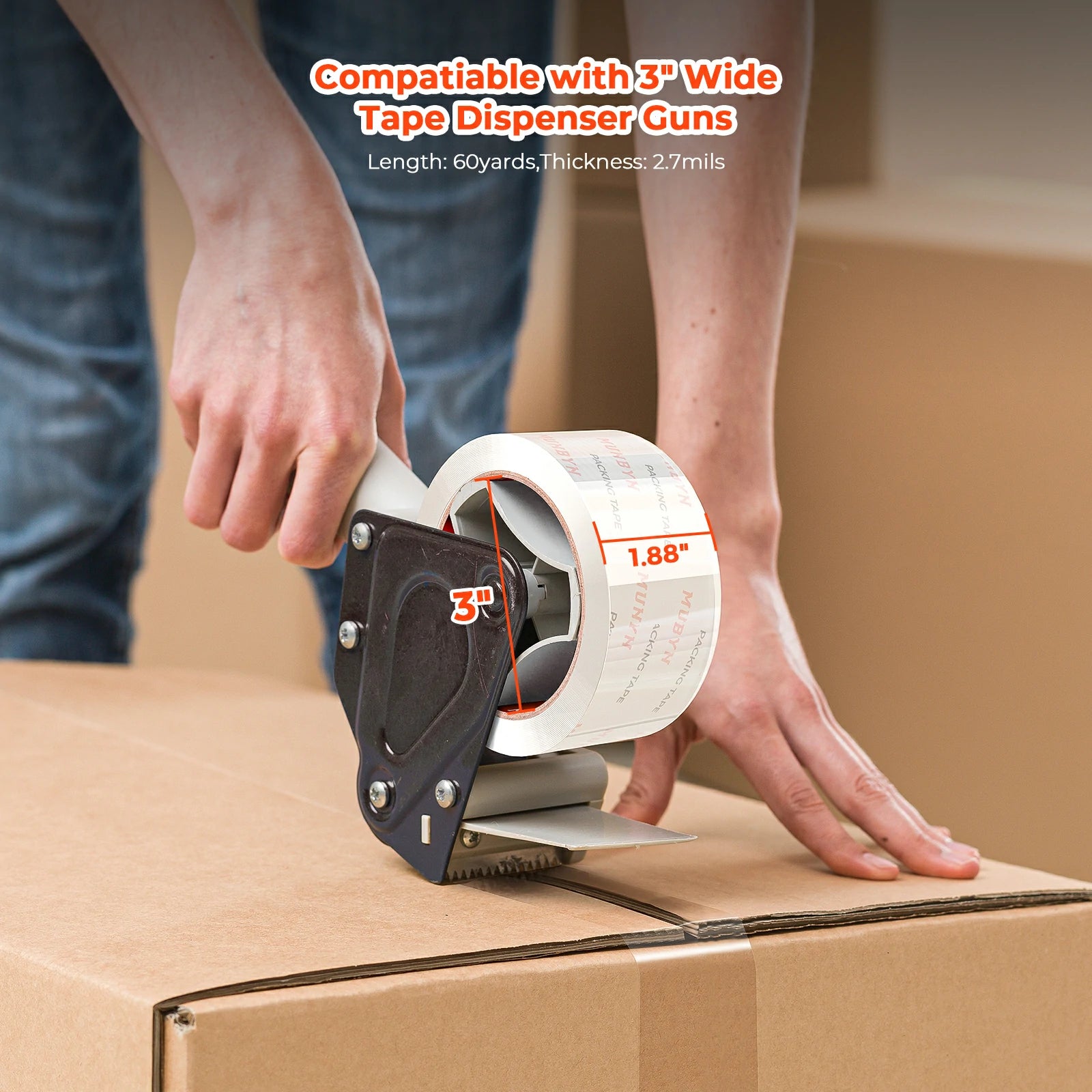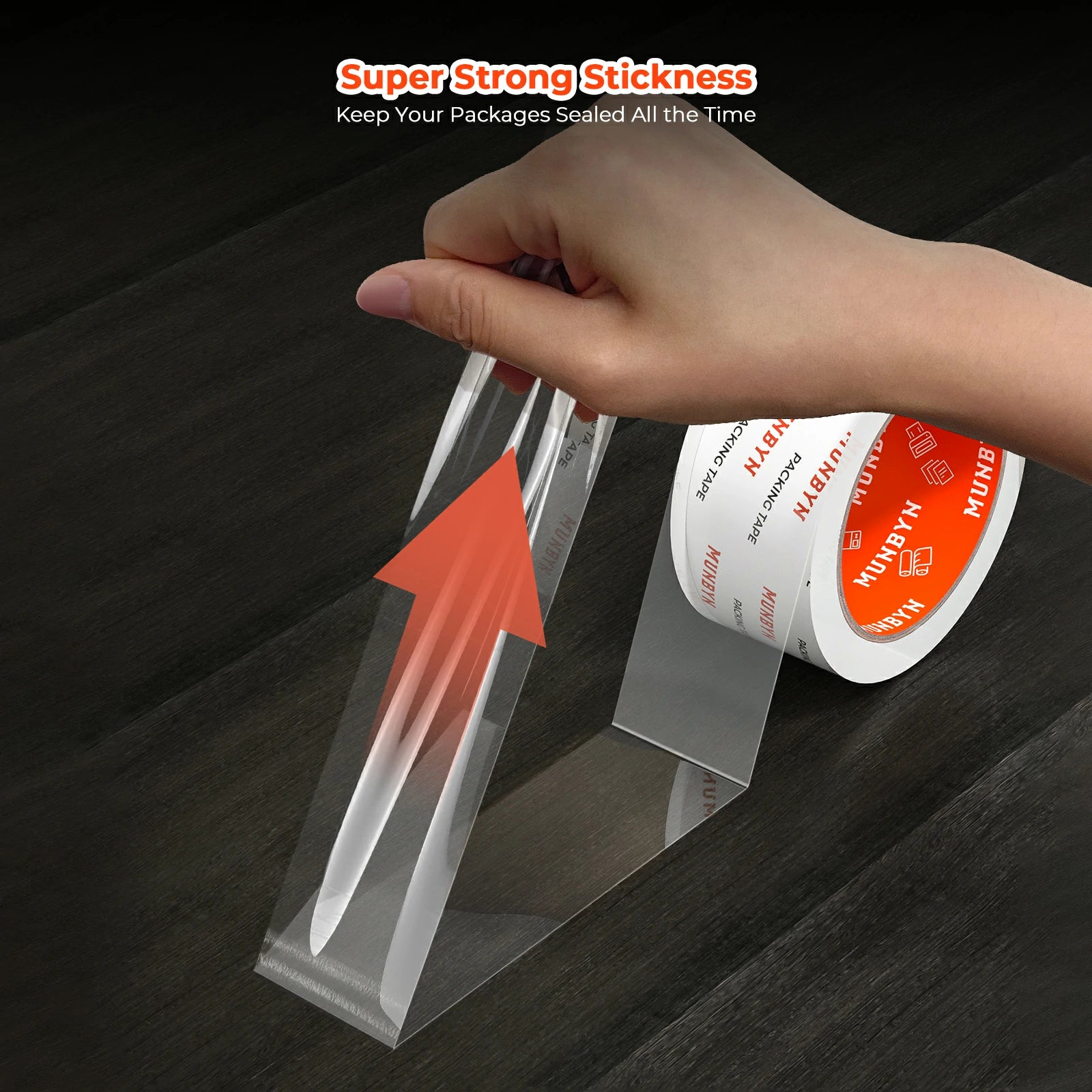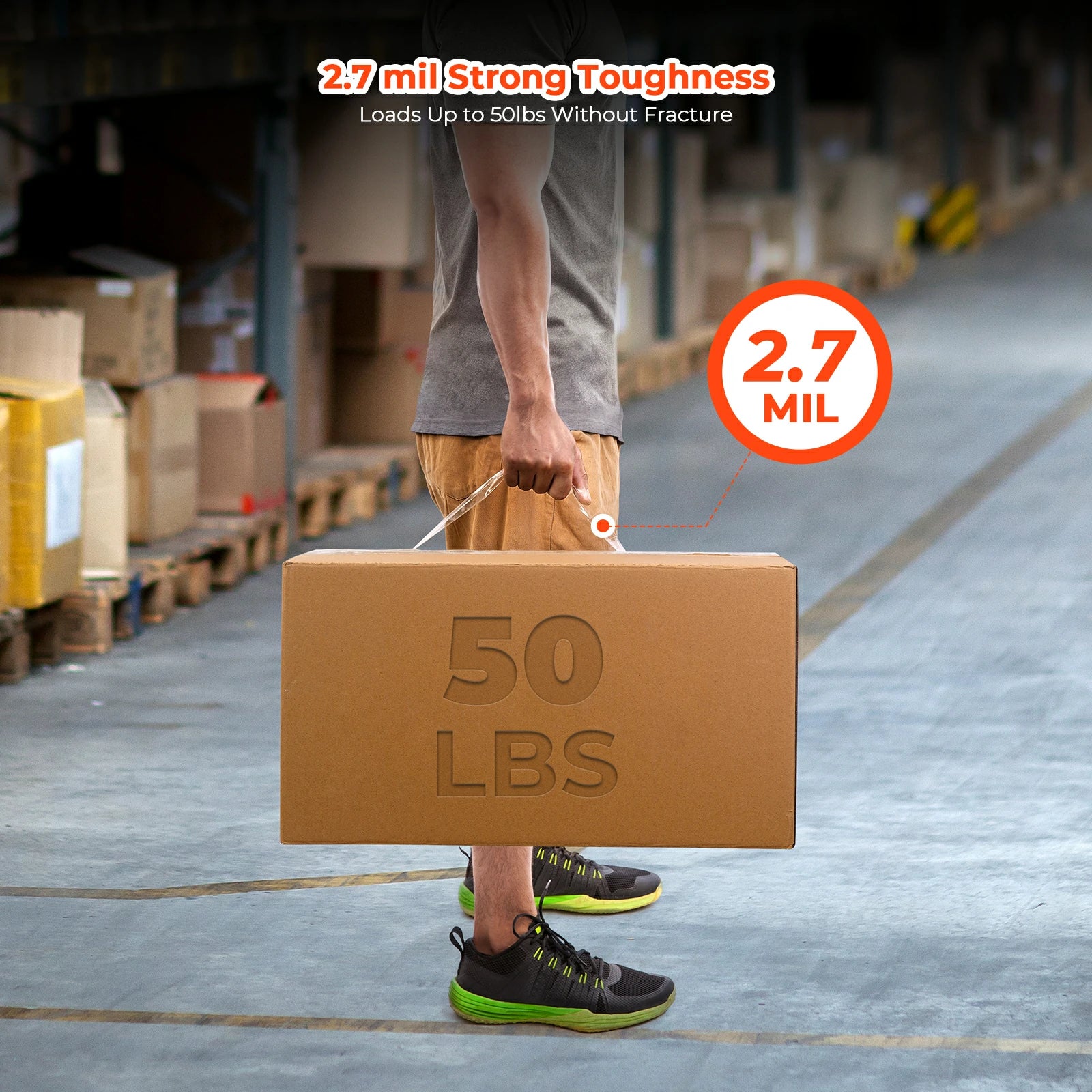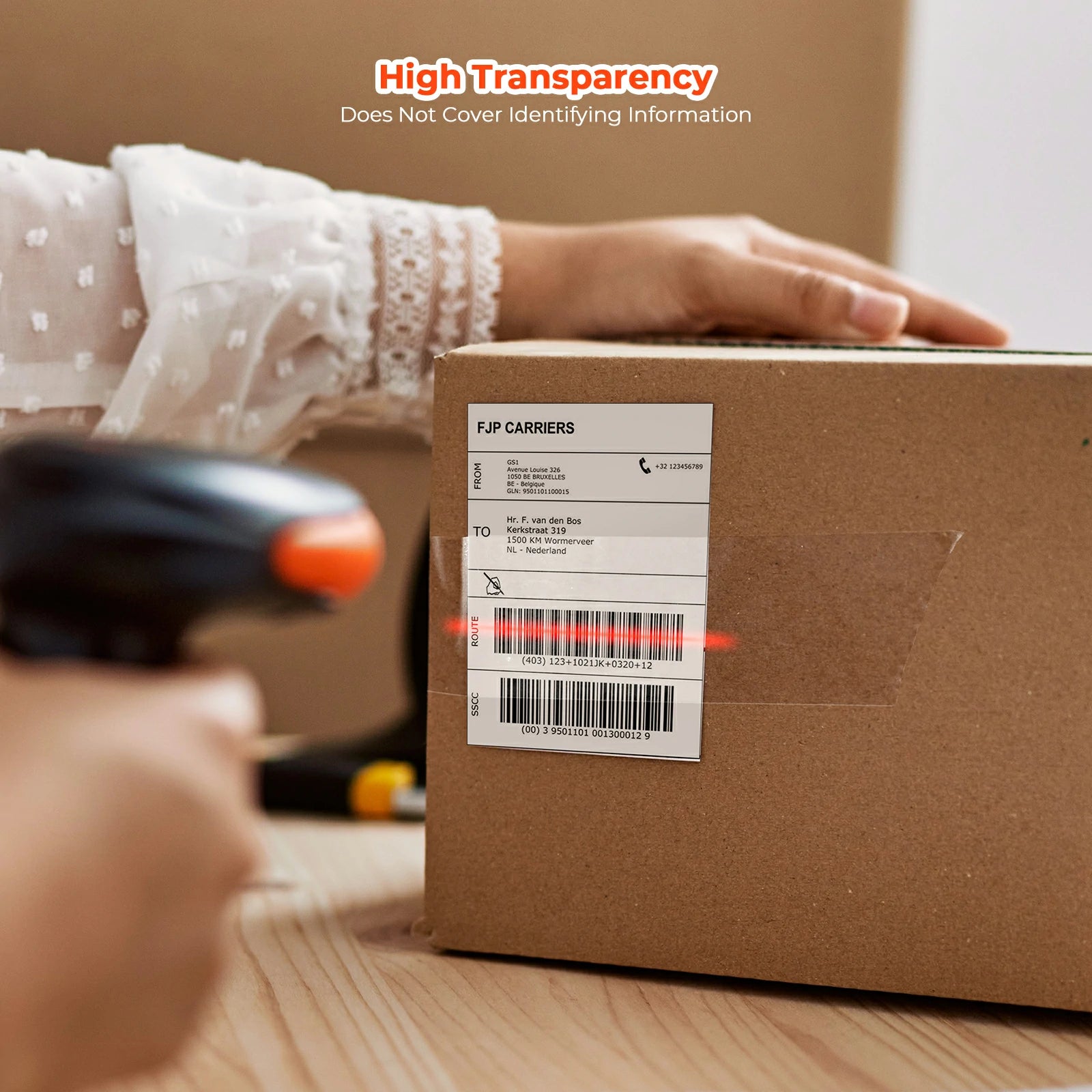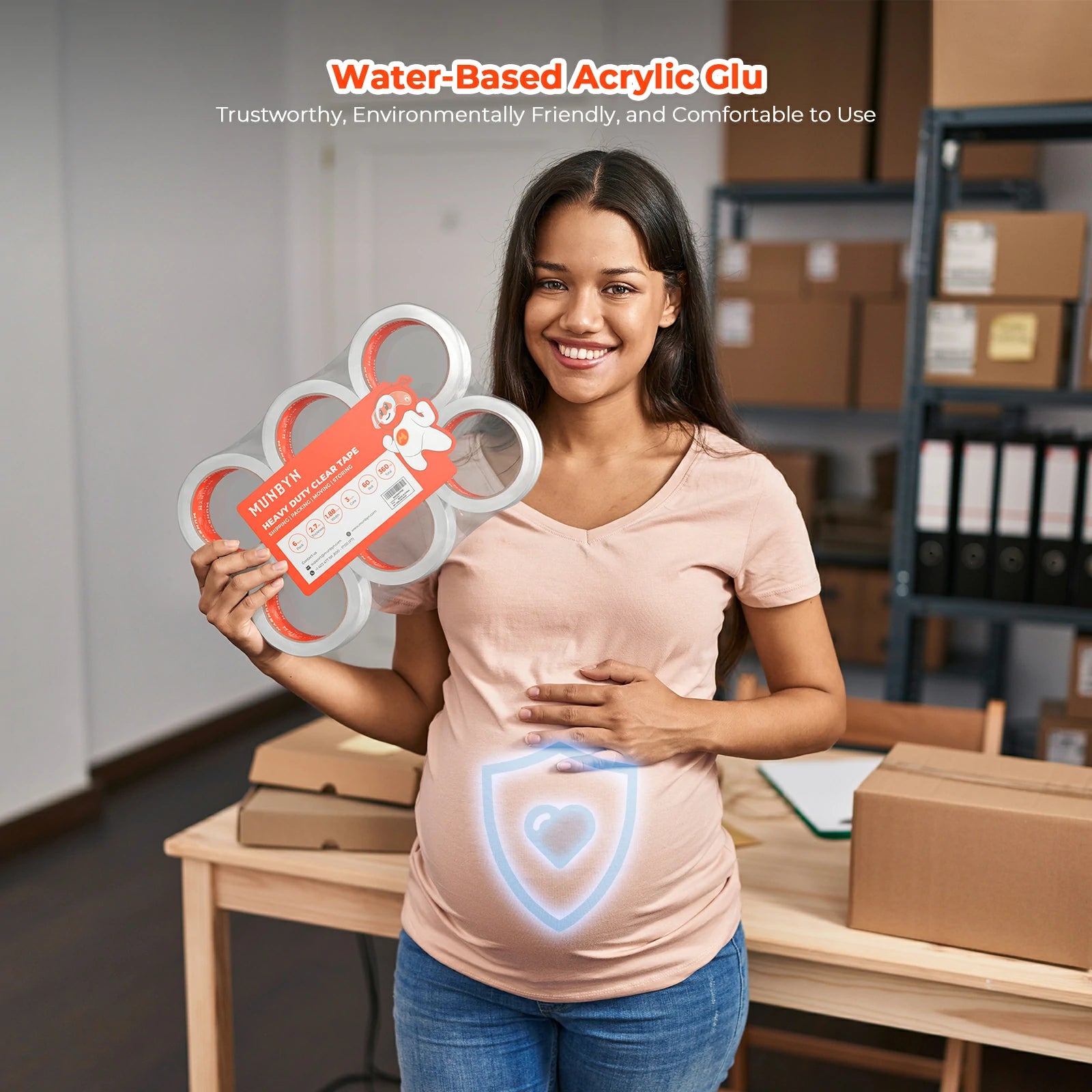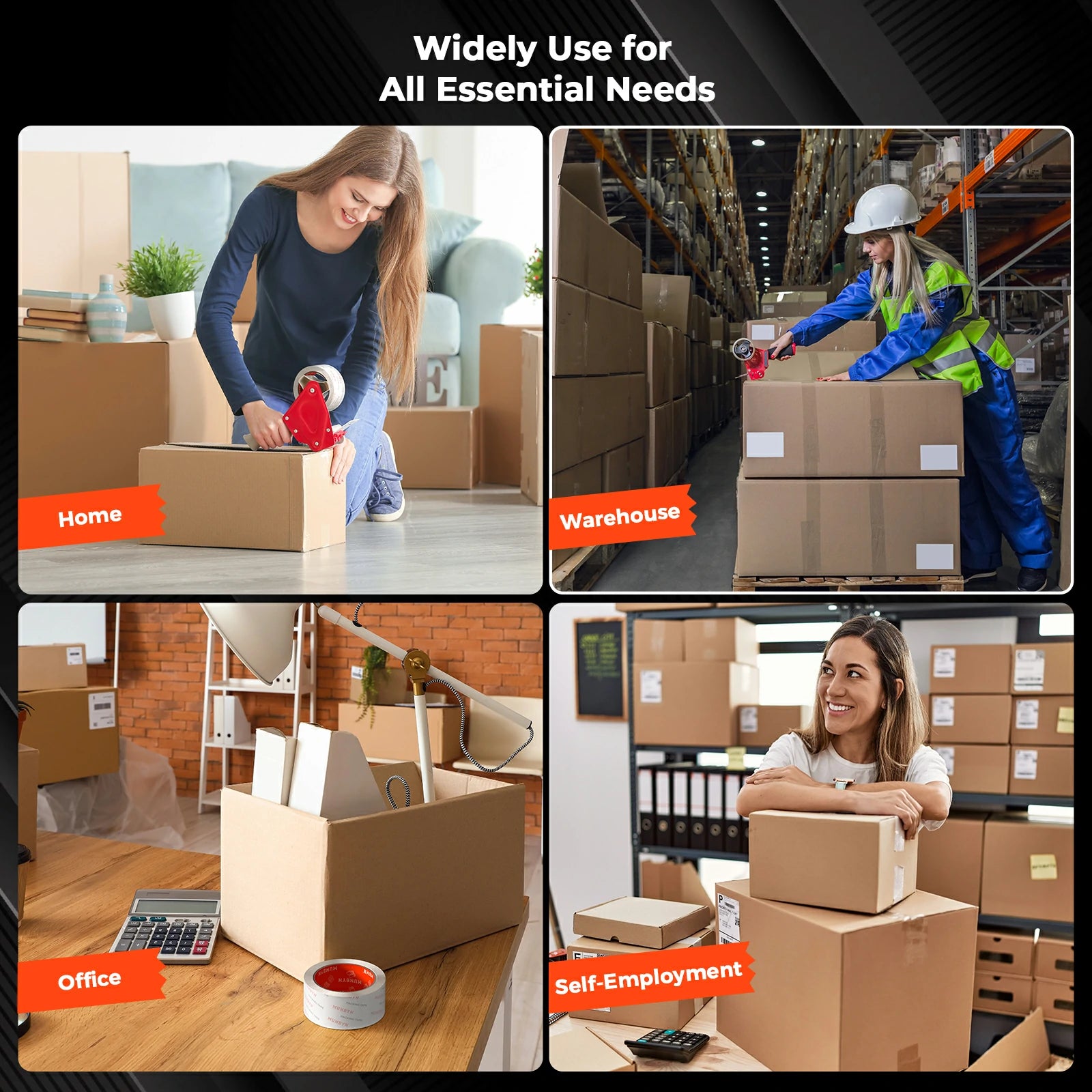 MUNBYN Heavy Duty Packaging Tape | 1.88" x 60 Yard / Roll
· Sold as 6 rolls/pack. Total 360 Yards.

· Fits any 3" core tape dispenser.
· High bond strength. Great for heavy packages.

· Perfect thickness and toughness. It can withstand 50lb without breaking.
· Easily read and scanned and complies with postal, courier, shipping, and packaging standards.
Now even the heaviest packages can withstand rough handling
Who Needs Us
Use this packaging tape for all your shipping, mailing, and office needs. Furthermore, the multipurpose tape can also be used to store and organize household items or for other purposes. Our carton sealing tape is worth adding to your supply list, whether personal or business, retail or online seller, shipper, or mover.
Load up 50lb, Without Fracture
With its superior thickness and durability, our 2.7mil tape can withstand 50lb without breaking. Improve packing efficiency and cut down on waste with this item, thanks to its resistance to ripping and folding back.
Strong Adhesive
High adhesive strength of MUNBYN packing tape, any type of box will remain securely sealed throughout transport. The tape's stickiness is also unaffected by changes in temperature or humidity.
No Terrible Smell
Acrylic-adhesive shipping tape eliminates the potential for a foul odor during shipping. High-quality acrylic glue may be easily removed and does not leave a sticky residue. Its transparent design allows for easy label reading and scanning and meets postal, express, shipping, and packaging standards.
Shipping
Moving
Remove dust and pet hair