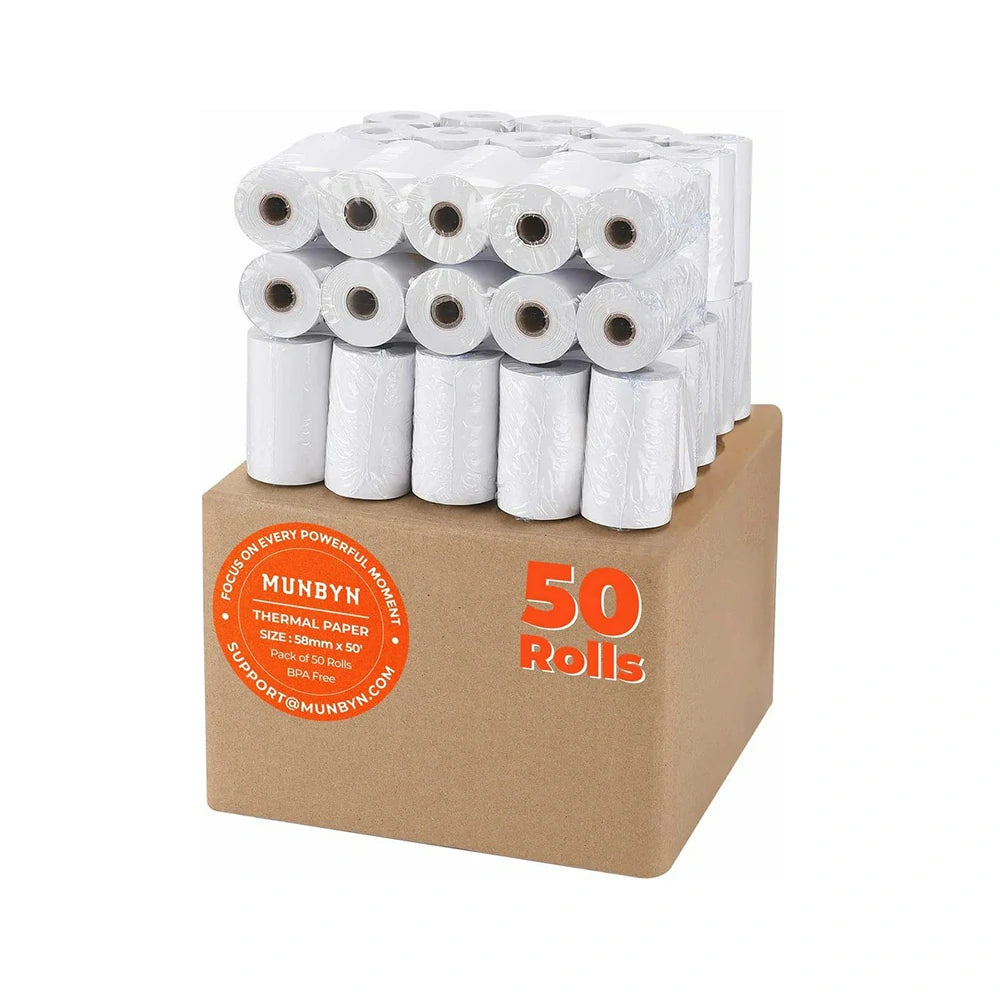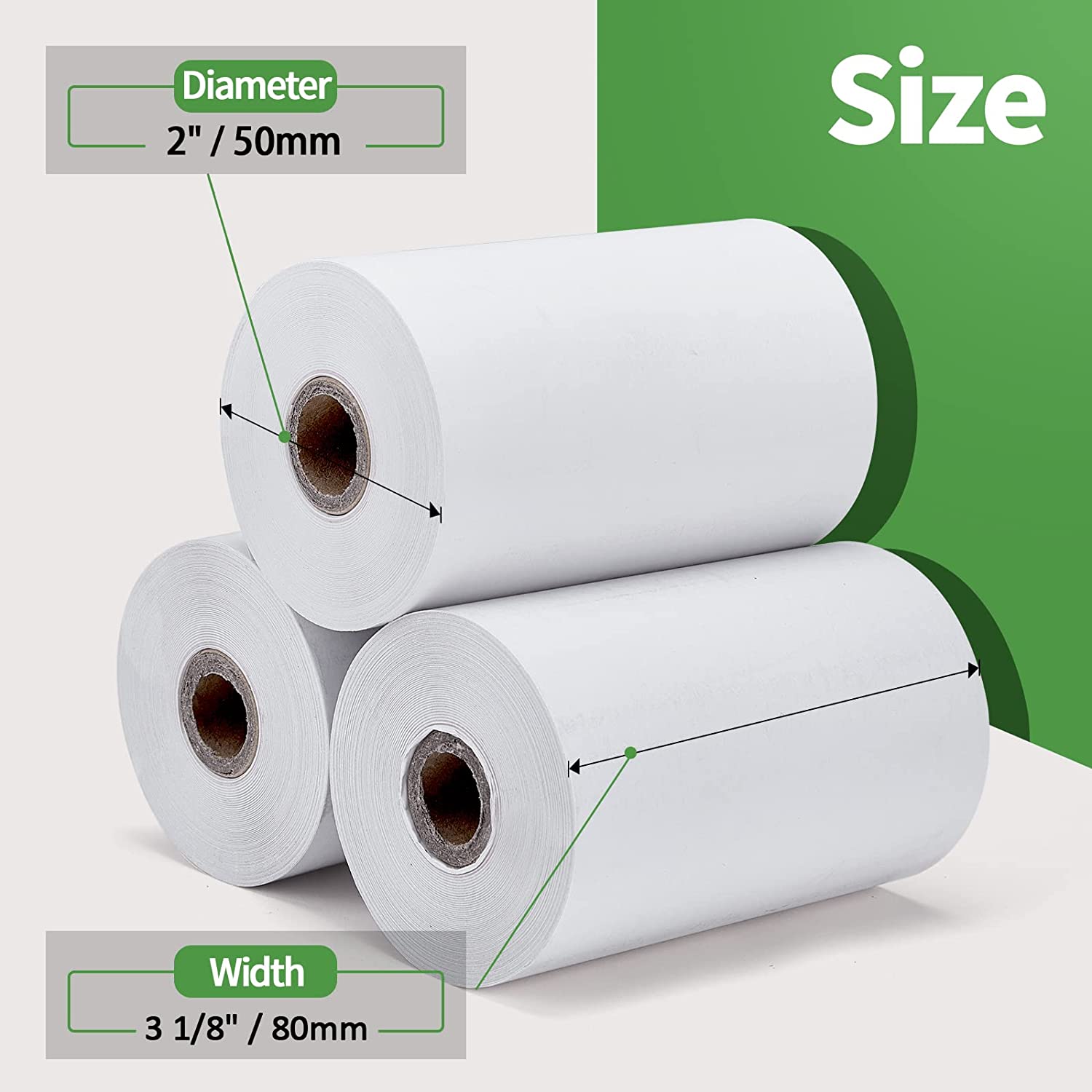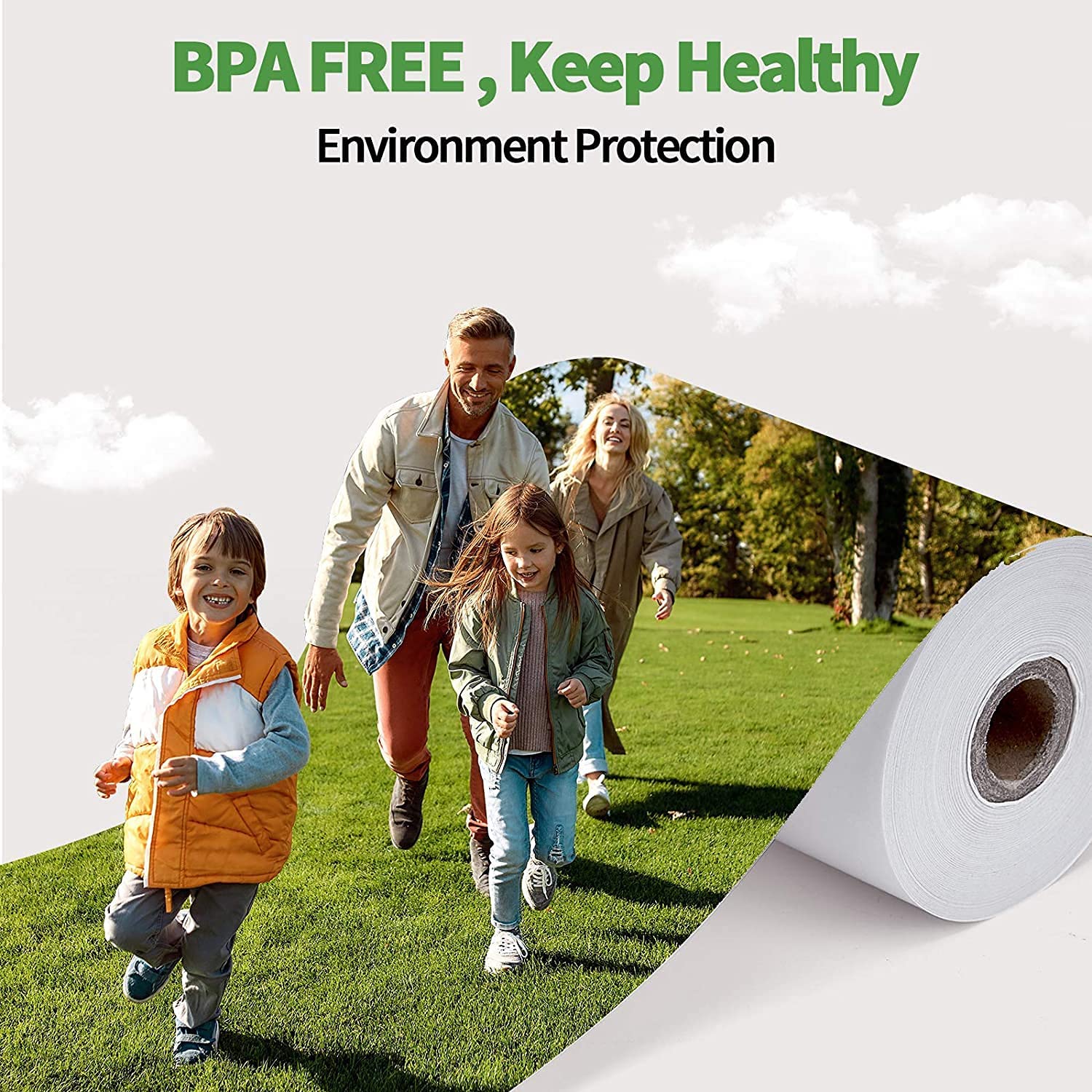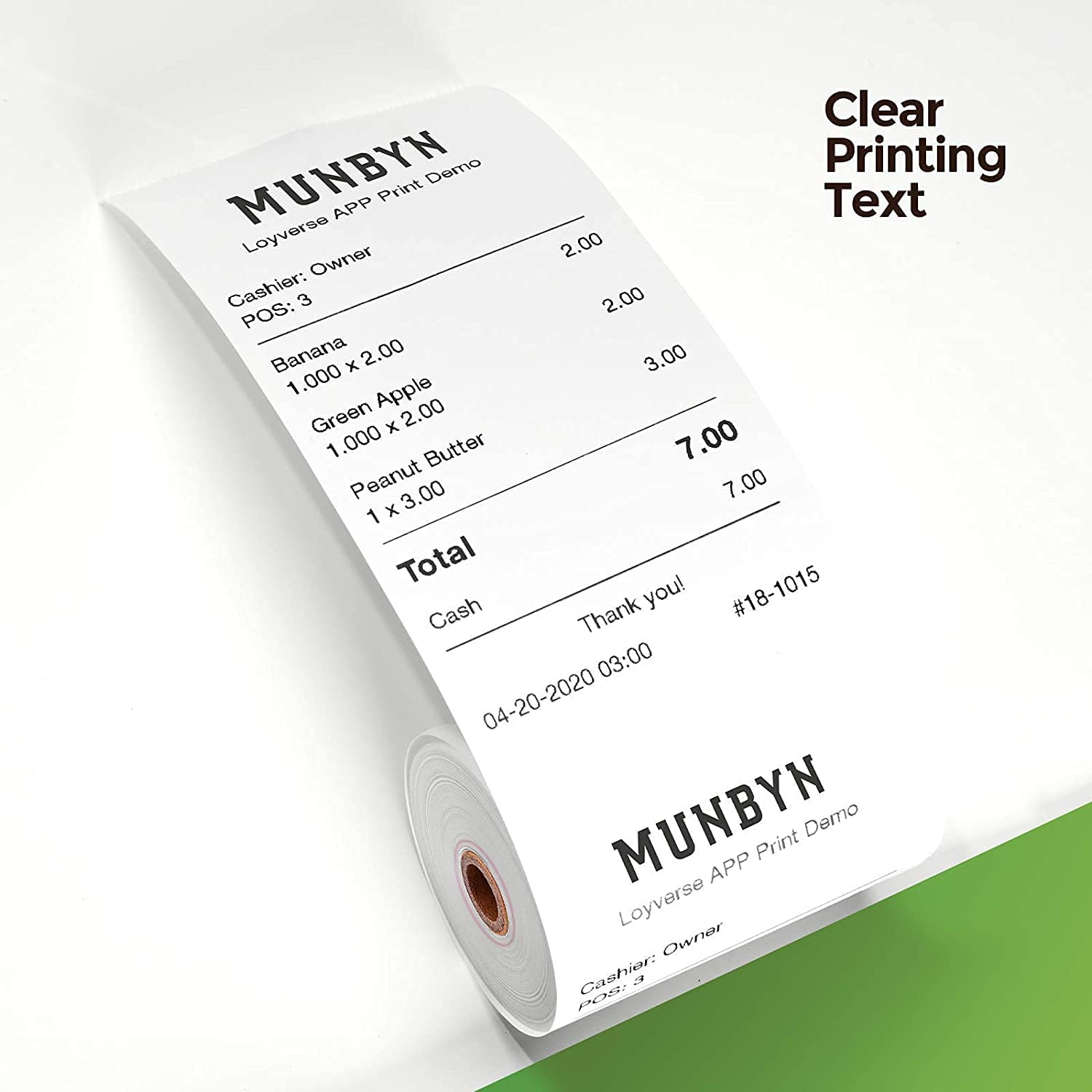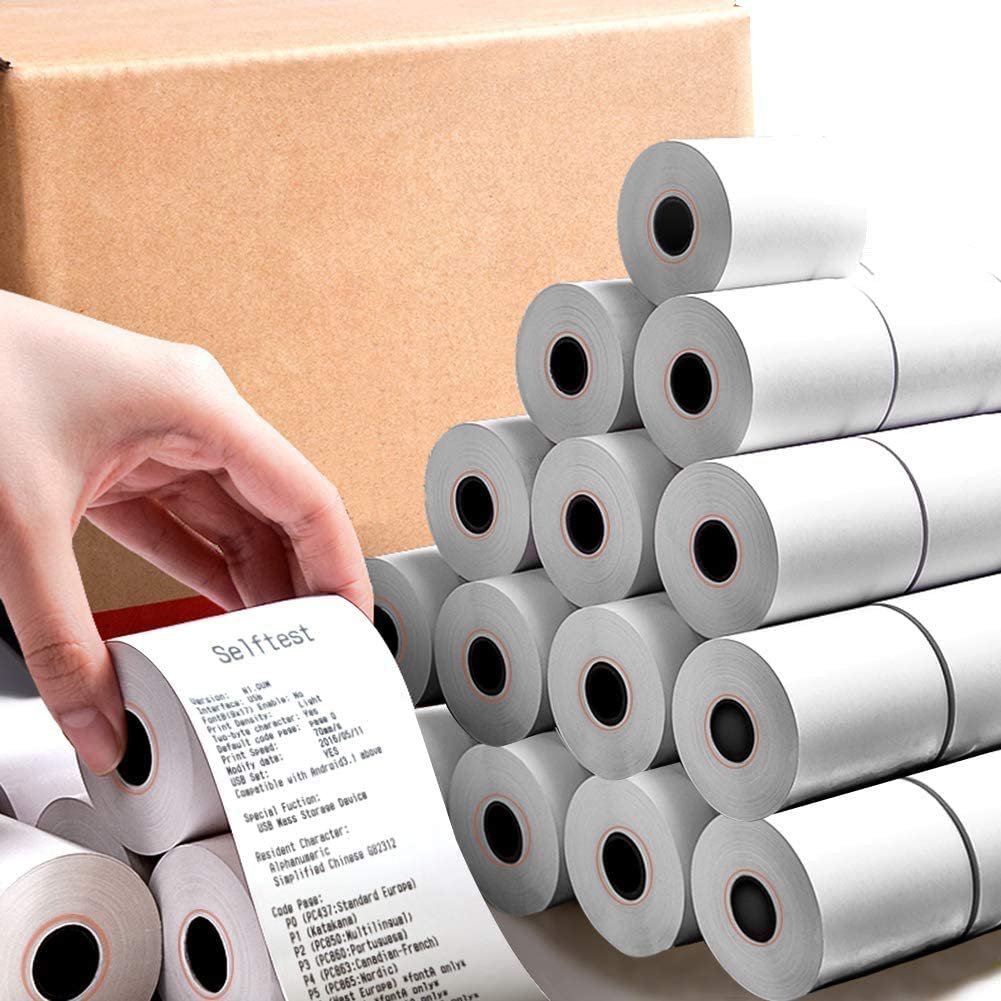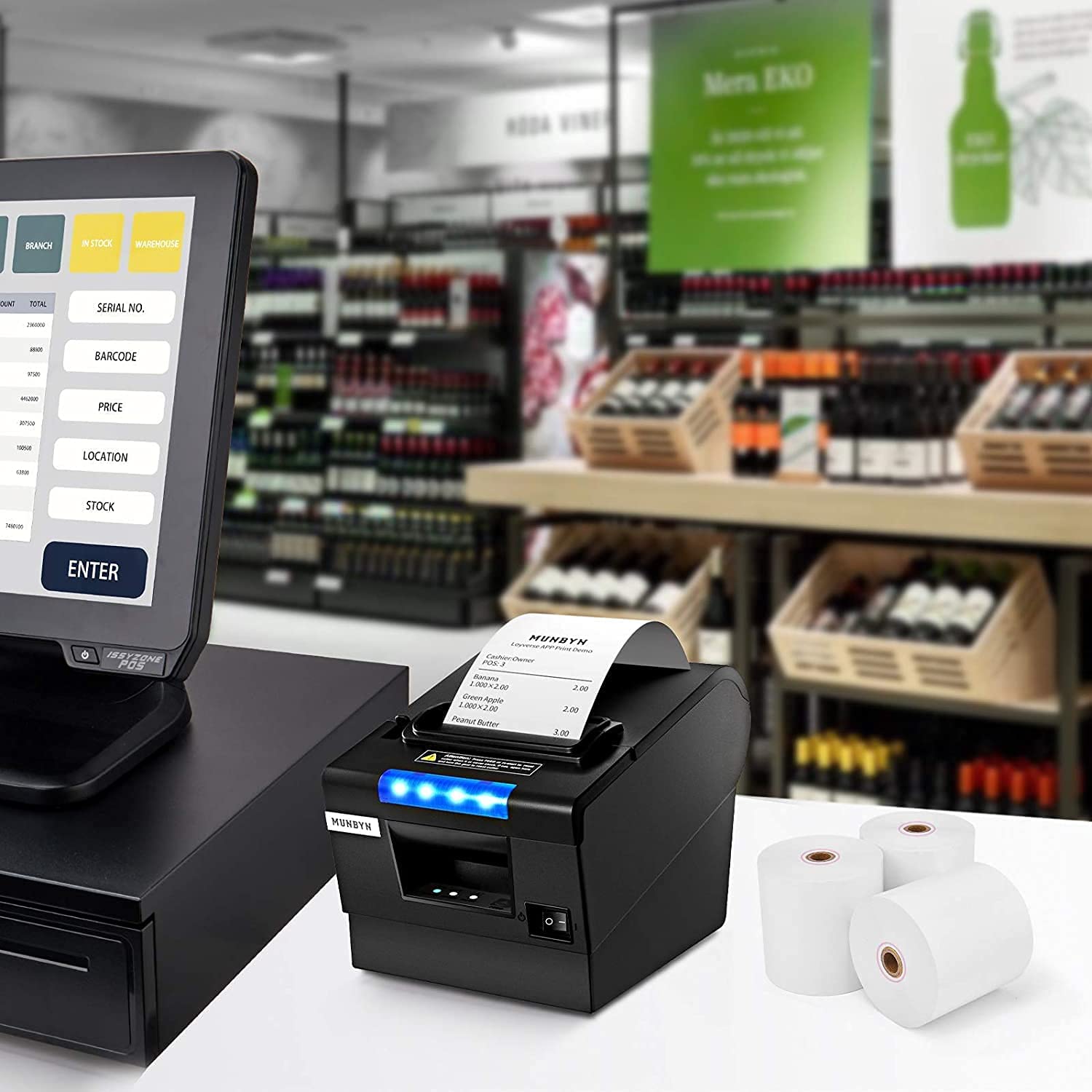 MUNBYN 3 1/8" x 2" Thermal Receipt Paper
【Wider Compability】Works with most 3 1/8" thermal printers, and is perfectly compatible with Star Micronics, Epson, MUNBYN, and Rongta thermal printers.
【High quality】Made of pure wood pulp without lots of scraps of paper, with durable thermal roll, to ensure smooth printing without paper jams when using the receipt printer.
【High Definition】Premium base stock provides superior print clarity resulting in hassle-free printing of clean black-and-white text
【Environmentally Friendly】BPA&BPS Free.
【Applicable range】Perfect for supermarkets, restaurants, shopping malls, and other service industries, working efficiently for you.
【Sturdy Package】3 1/8 Receipt paper rolls are packed in Five-layers of corrugated cartons to prevent damage. Wrapped in plastic wrap for easy storage, avoiding paper build-up and moisture.