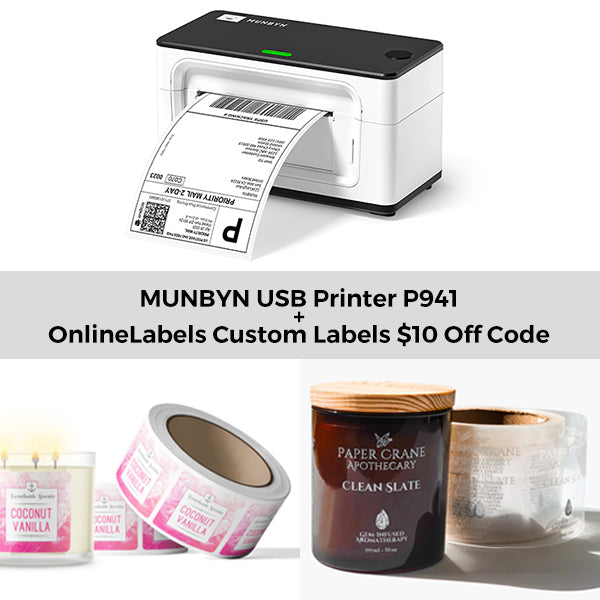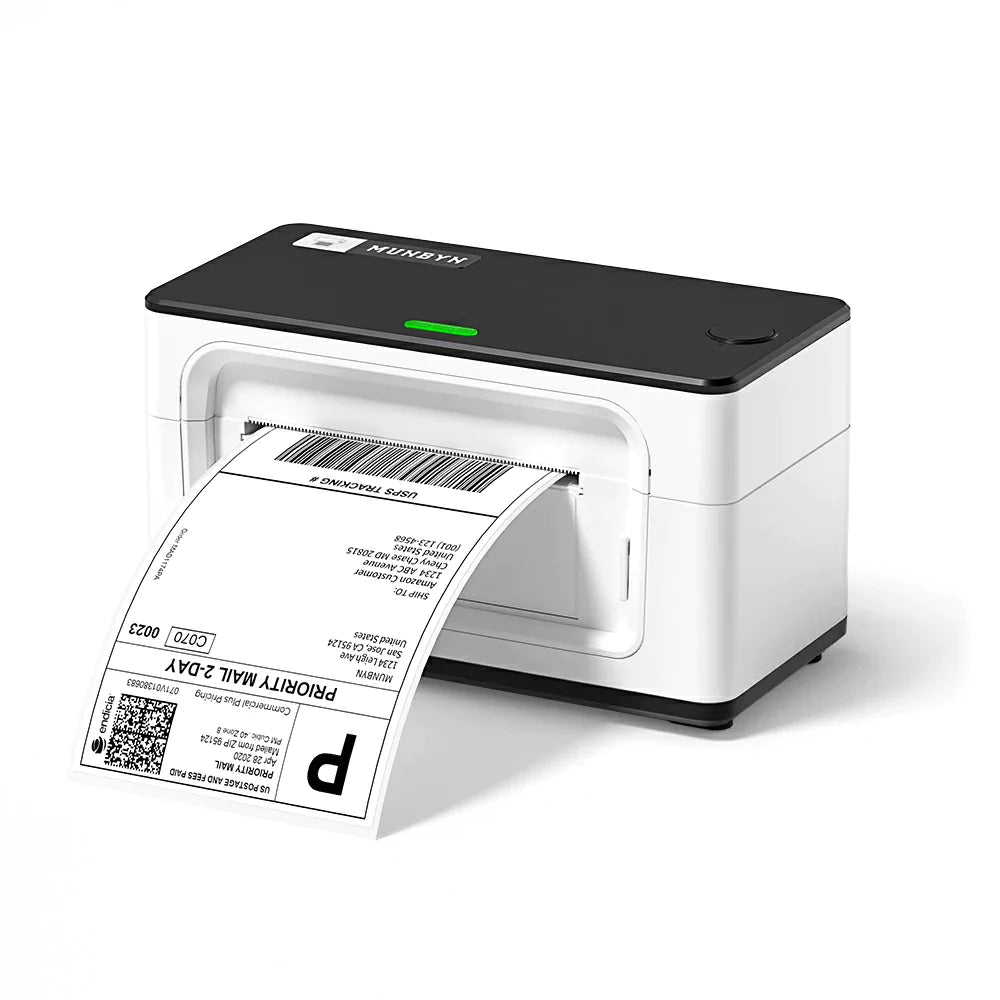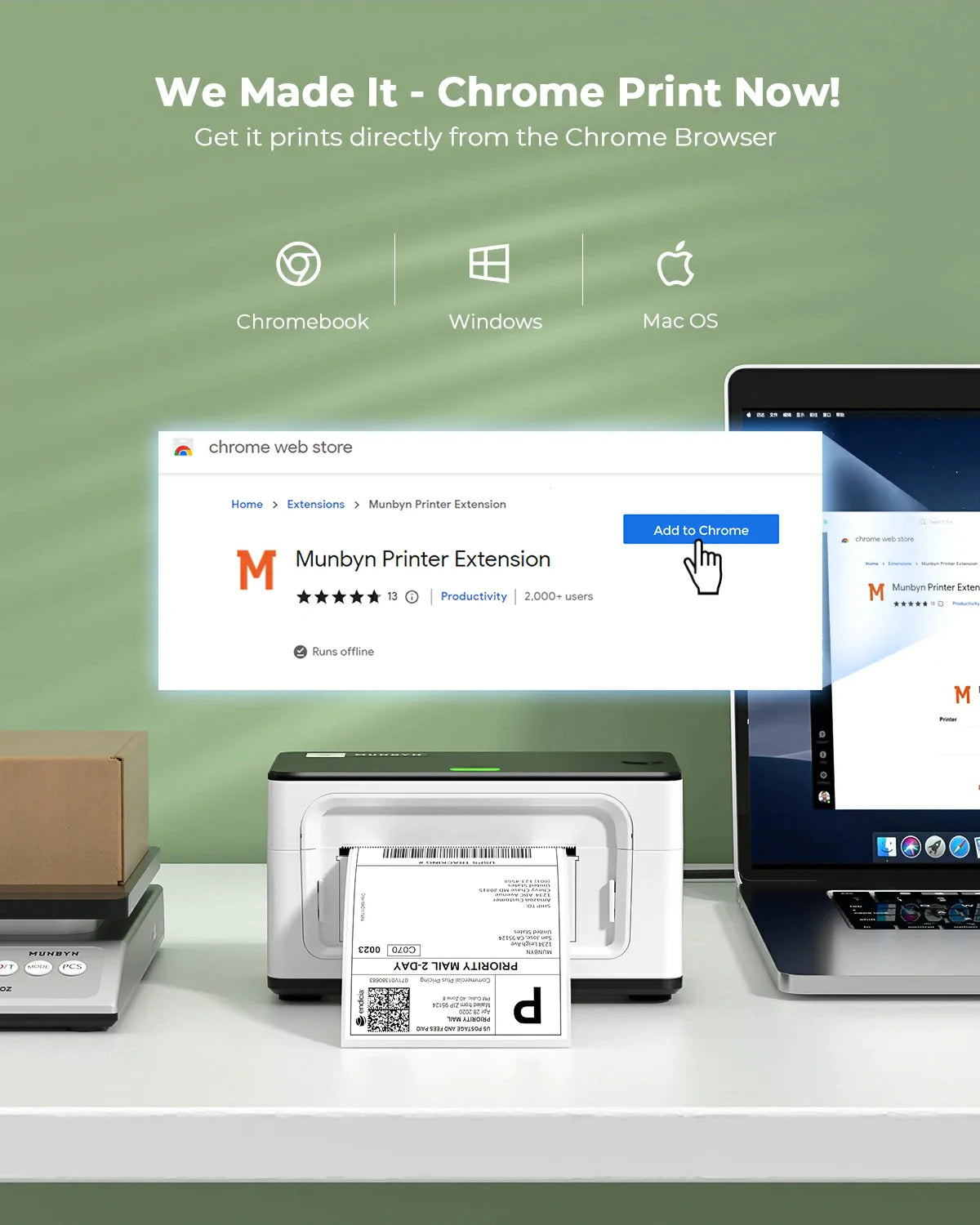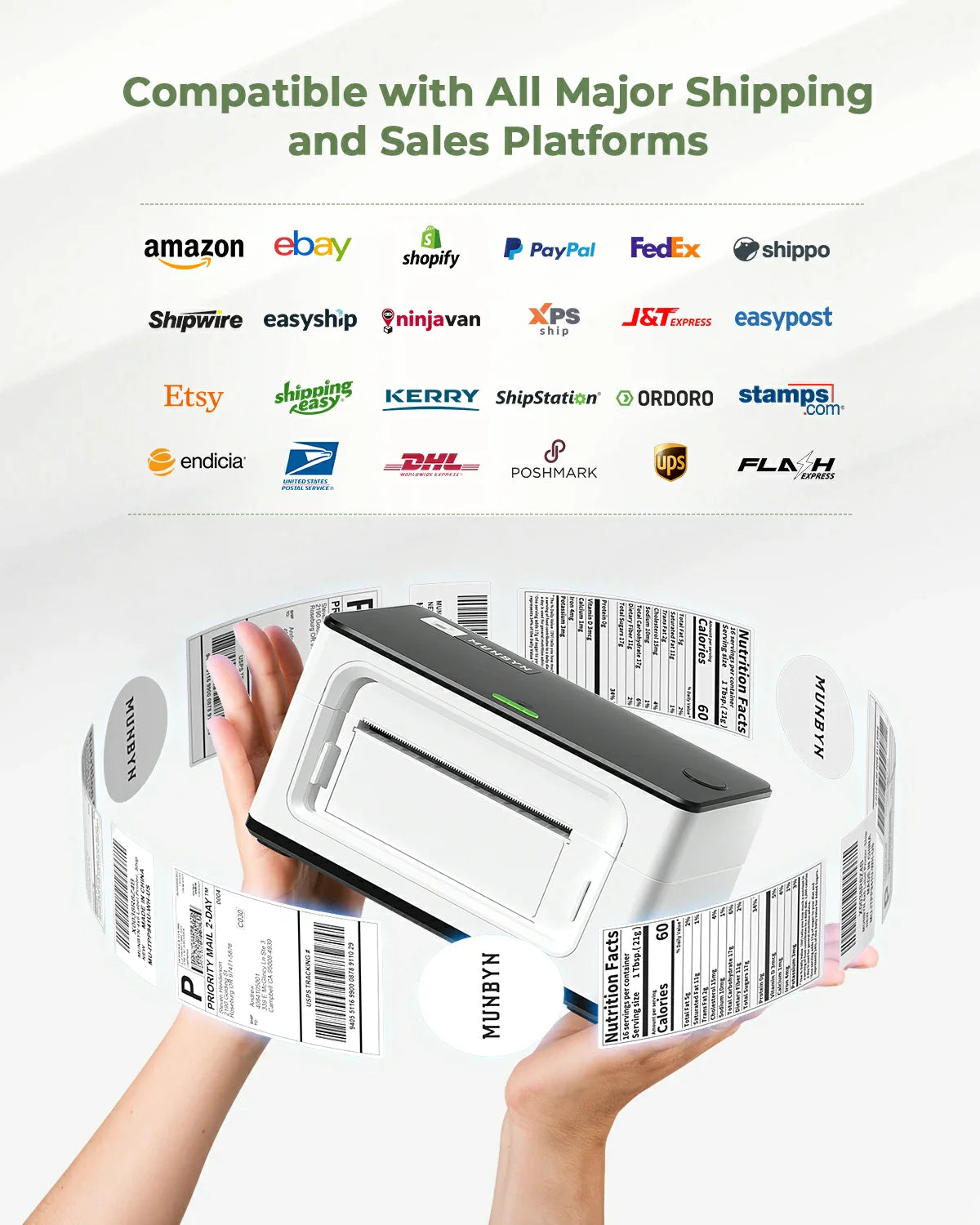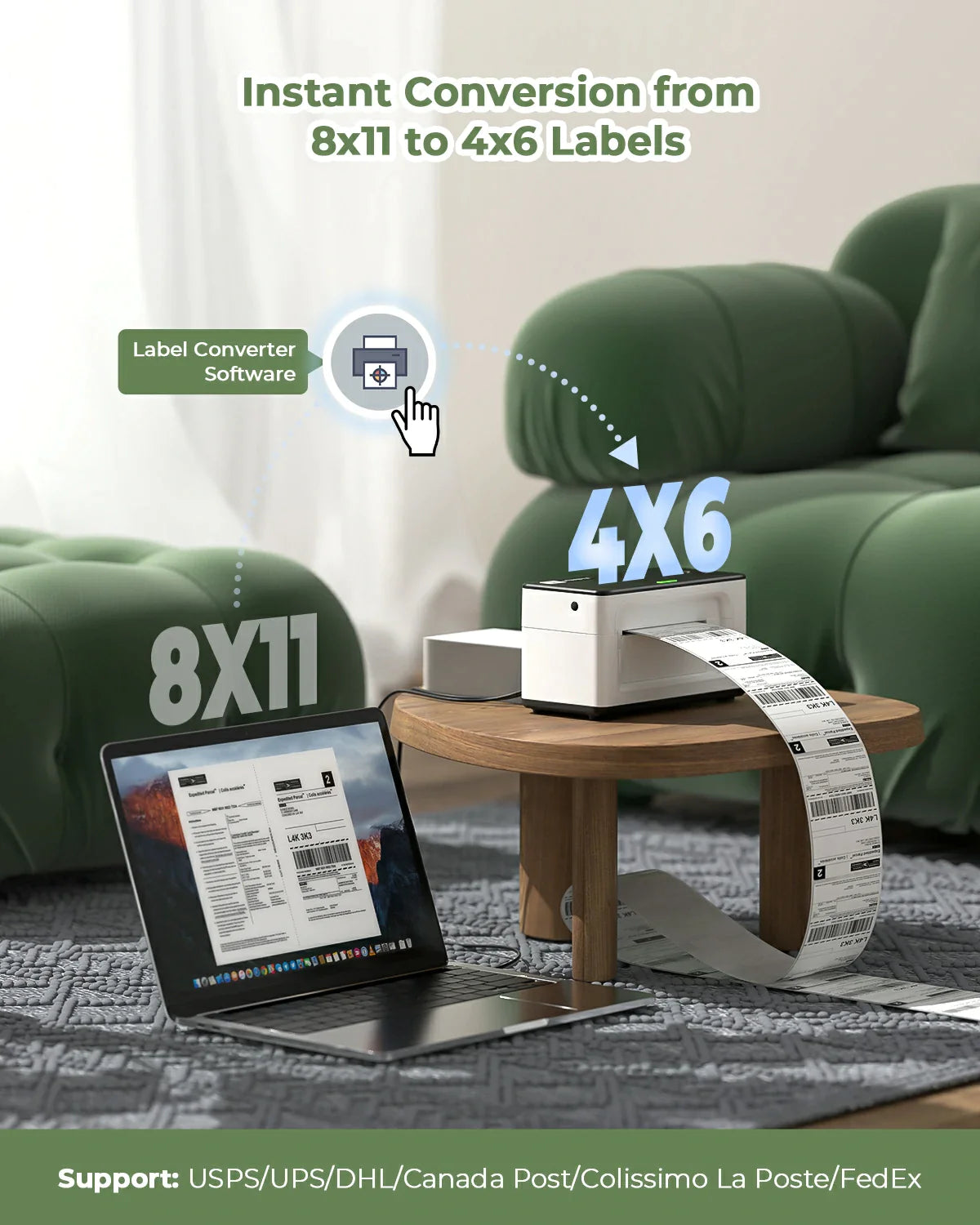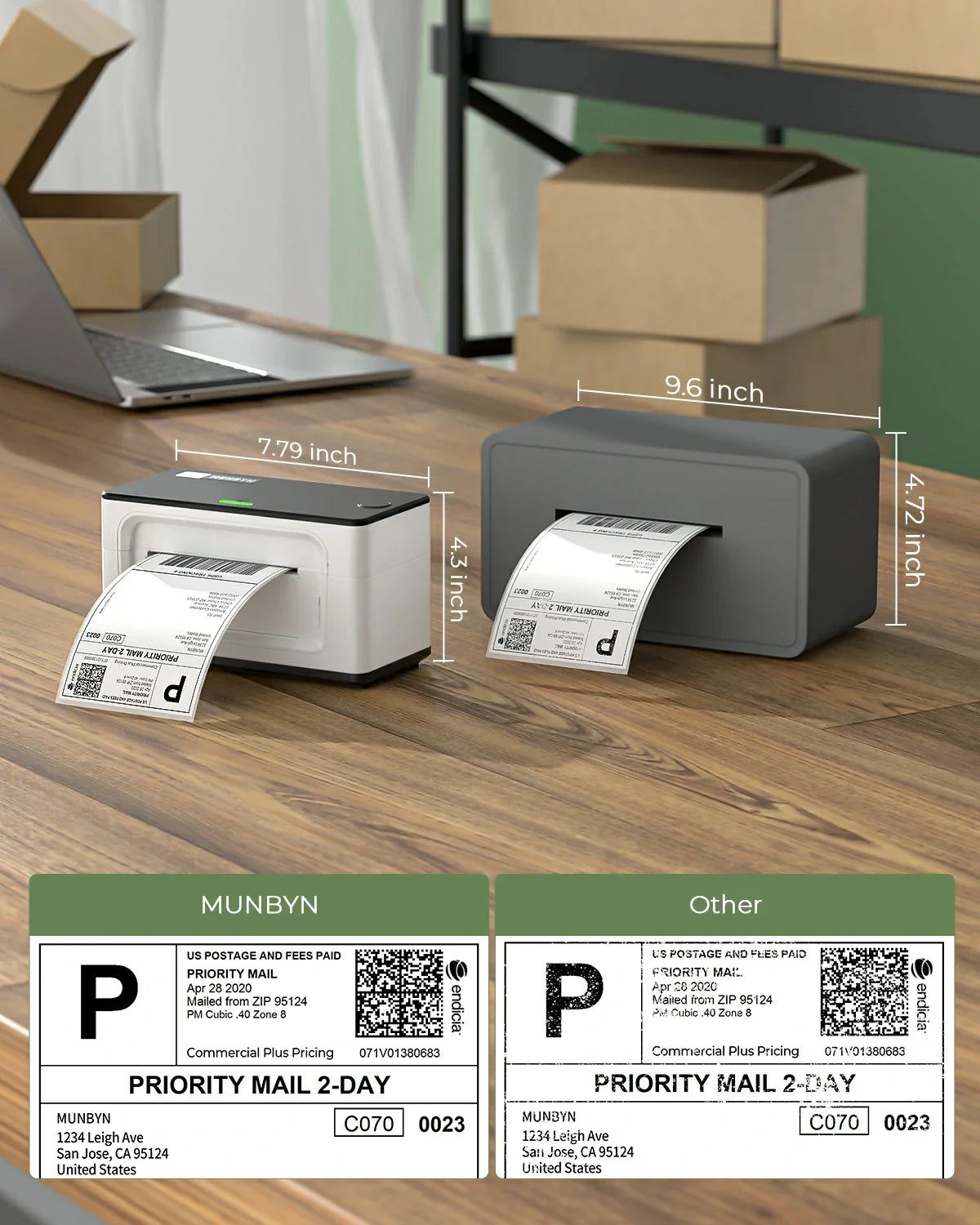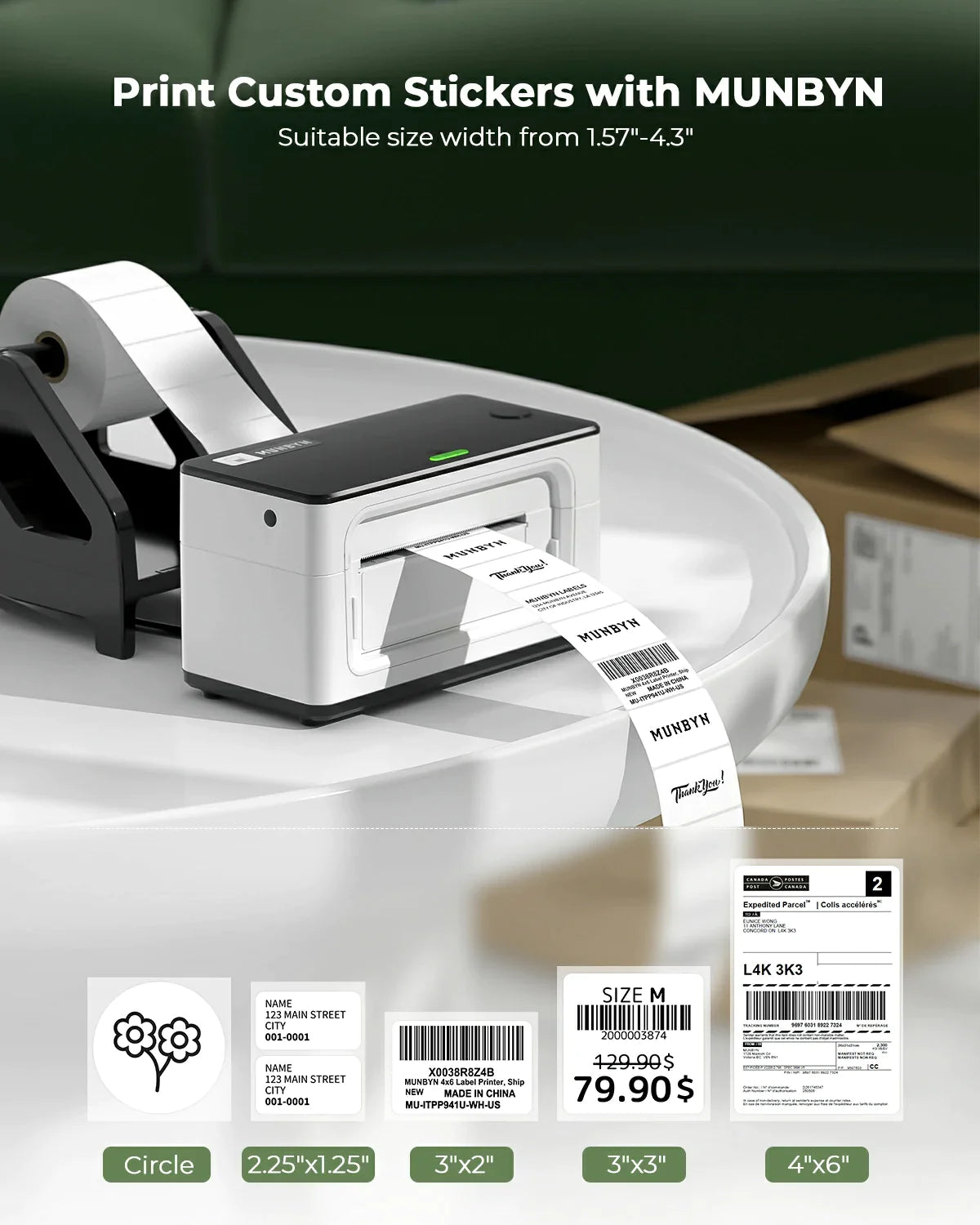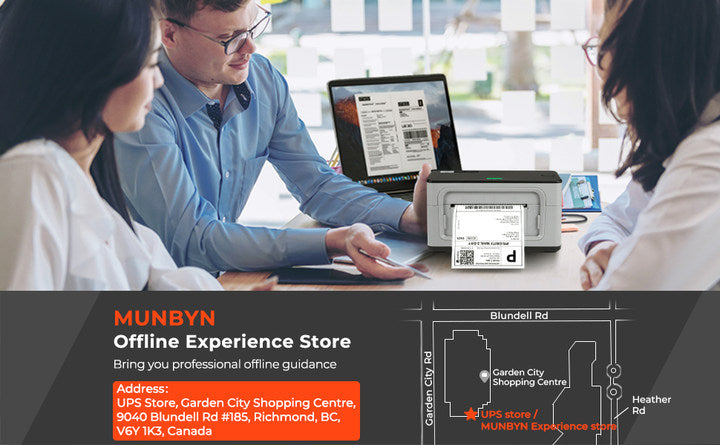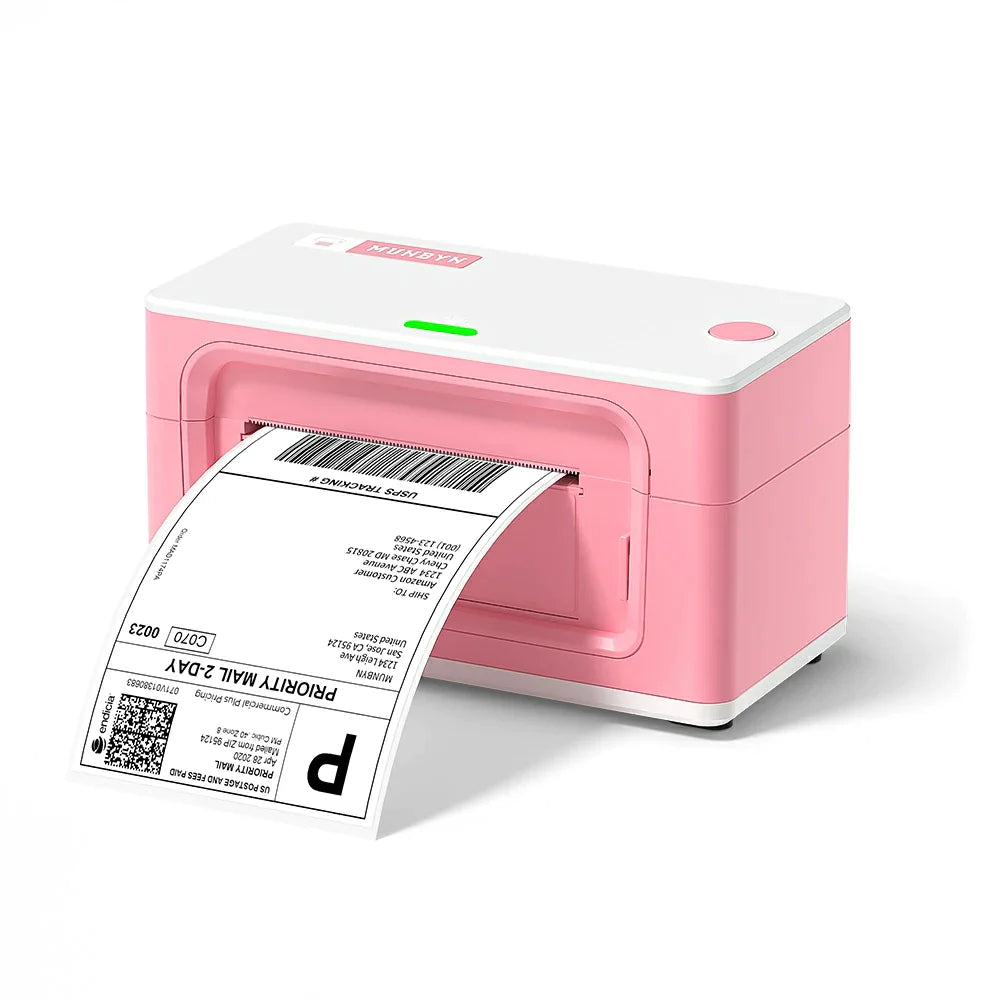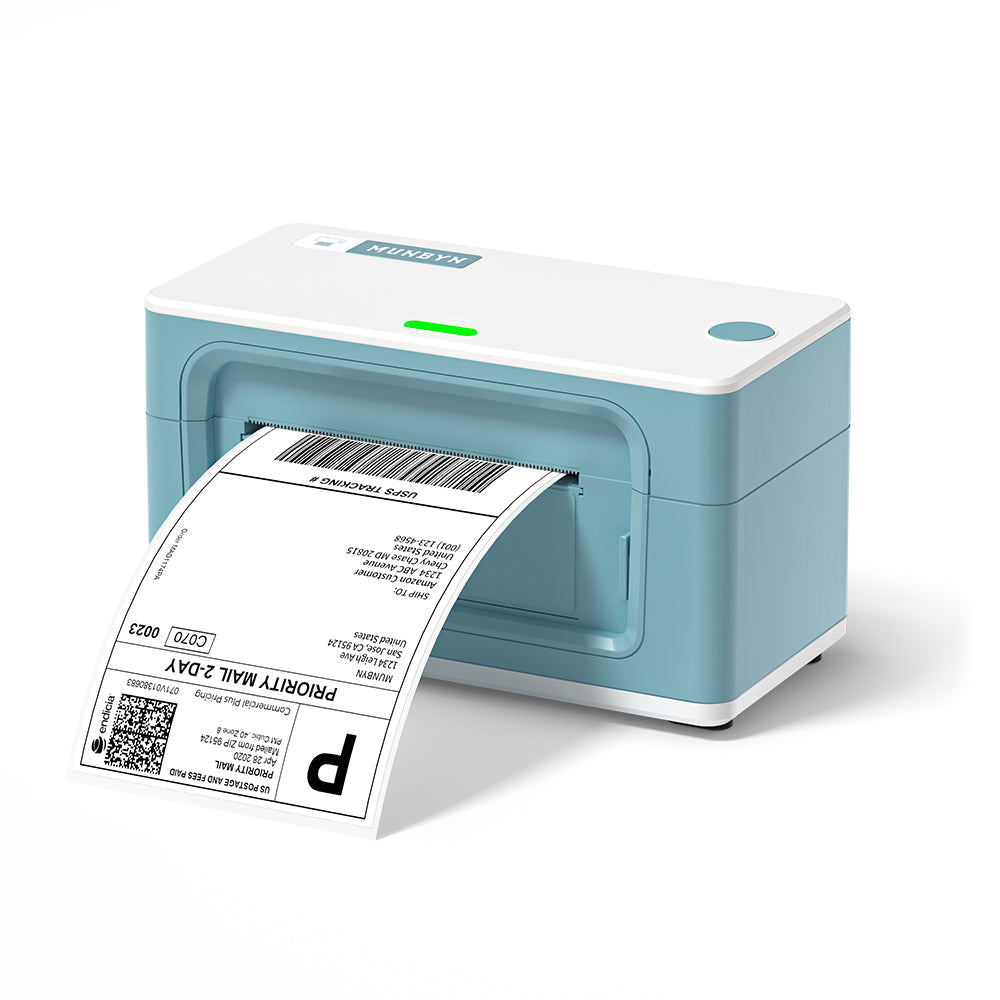 【Munbyn Day Exclusive Bundle】 MUNBYN Thermal Shipping Label Printer P941
USB
🎉 Includes a MUNBYN P941 printer and a $10 coupon for OnlineLabels custom labels.
🎉 We'll email you a $10 promo code for OnlineLabels after your purchase.
🎉 Learn about the Munbyn Day Event.
· 941 Basic: 203DPI meets your daily printing needs.
· 941 Pro: 300DPI means a higher definition.
· Thermal Technical: Black-Print Only.
· Work with All Windows and MacOS and ChromeOS.
· Use MUNBYN Printer Chrome Extension to print directly via Chrome Browser.
No need for ink or cartridges
Thermal printers are inkless, they use heat to print images on paper without replenishing ink supplies, you will save big on operational costs.
One-click setup on Chrome Browse
One-click installation to print eliminates complex installation issues.
Print clear barcodes and patterns
300dpi HD print head by Japan ROHM, 180mm/s high-speed printing to improve work efficiency.