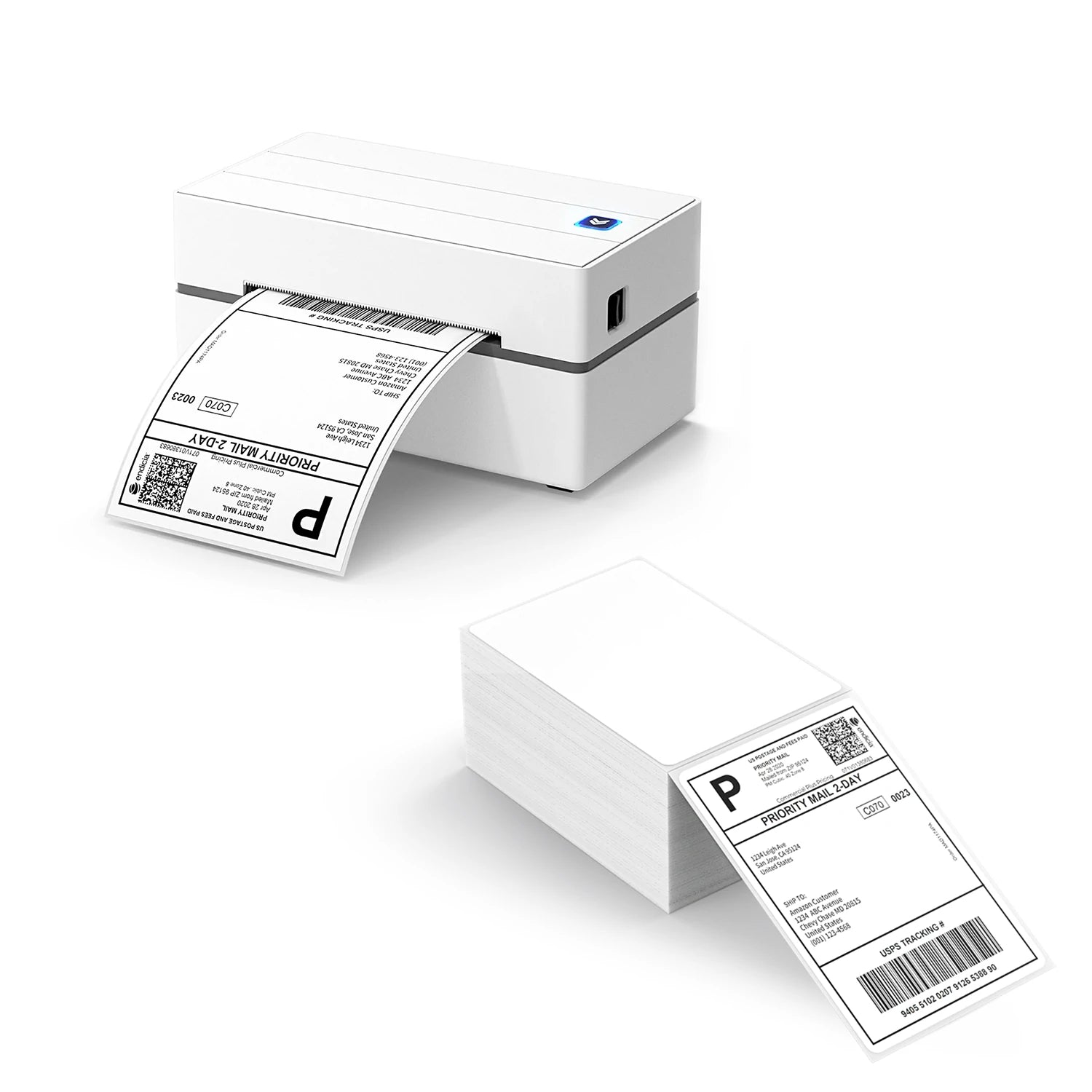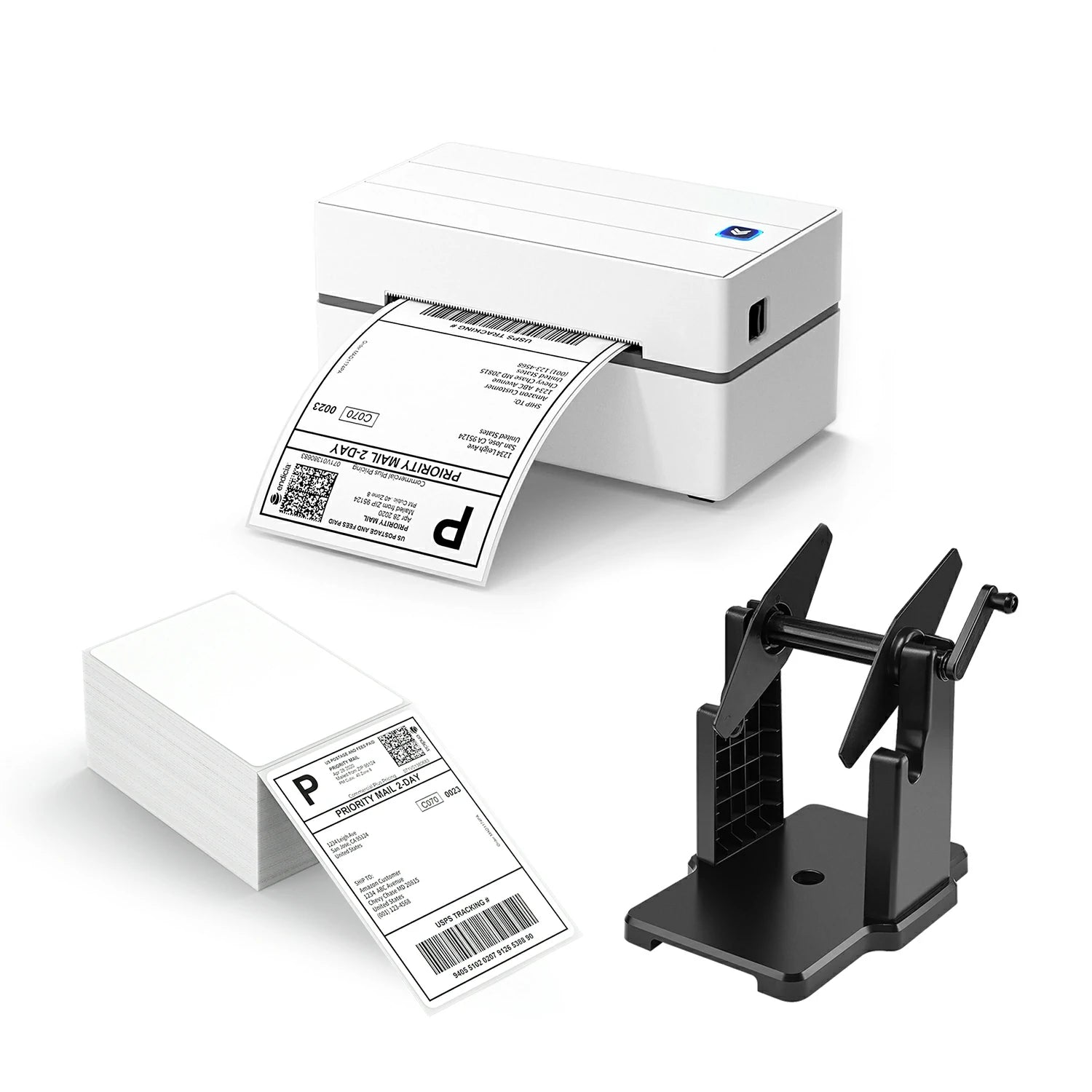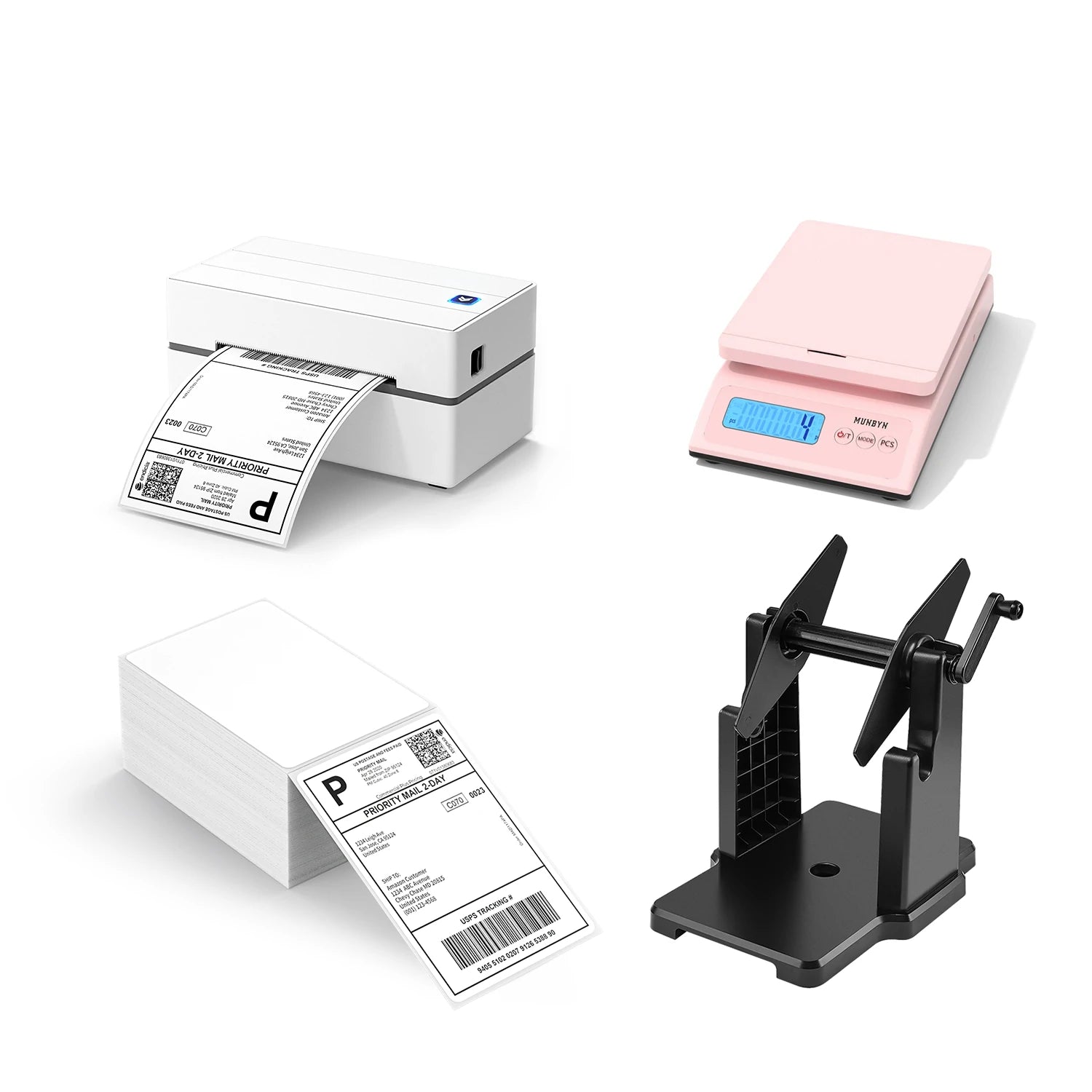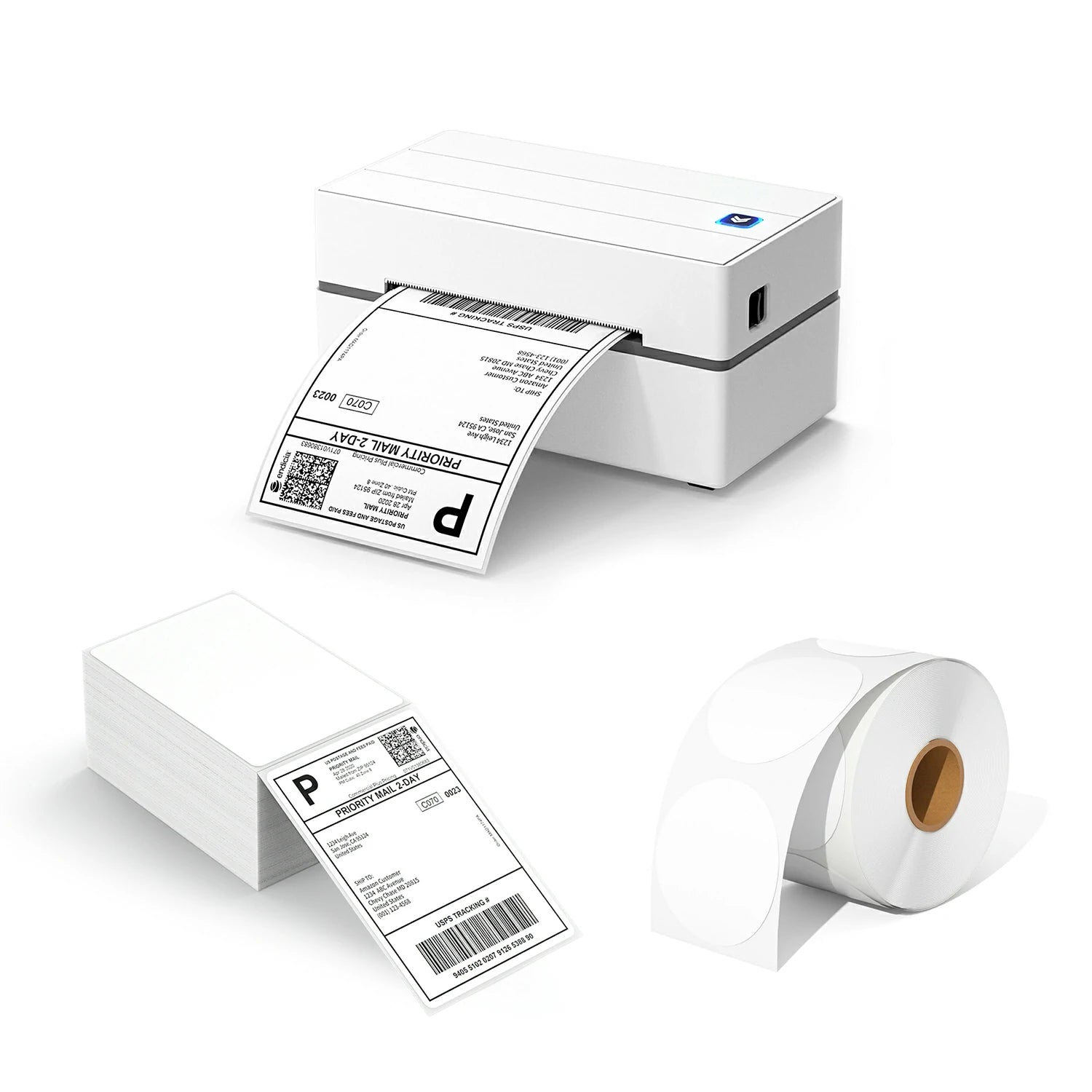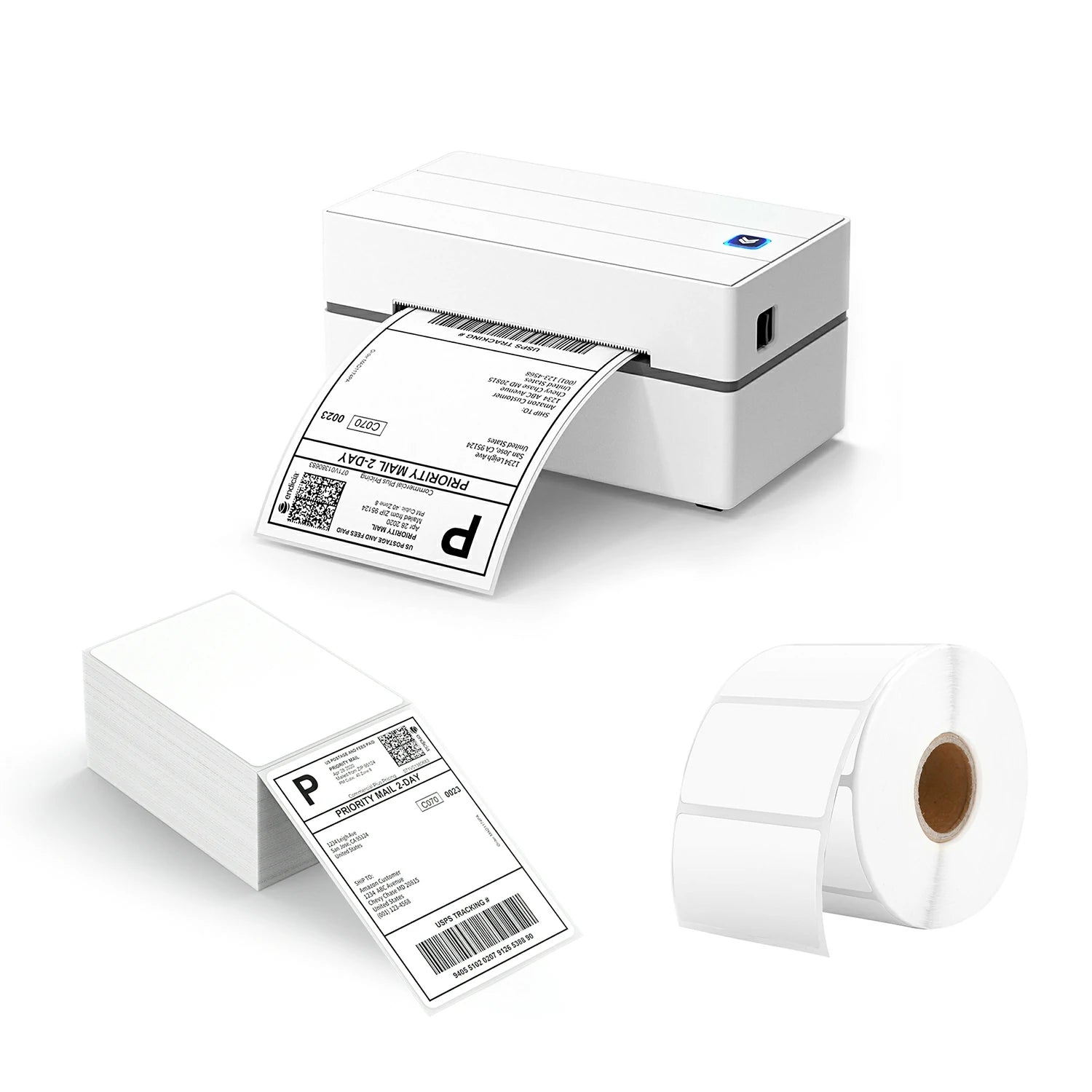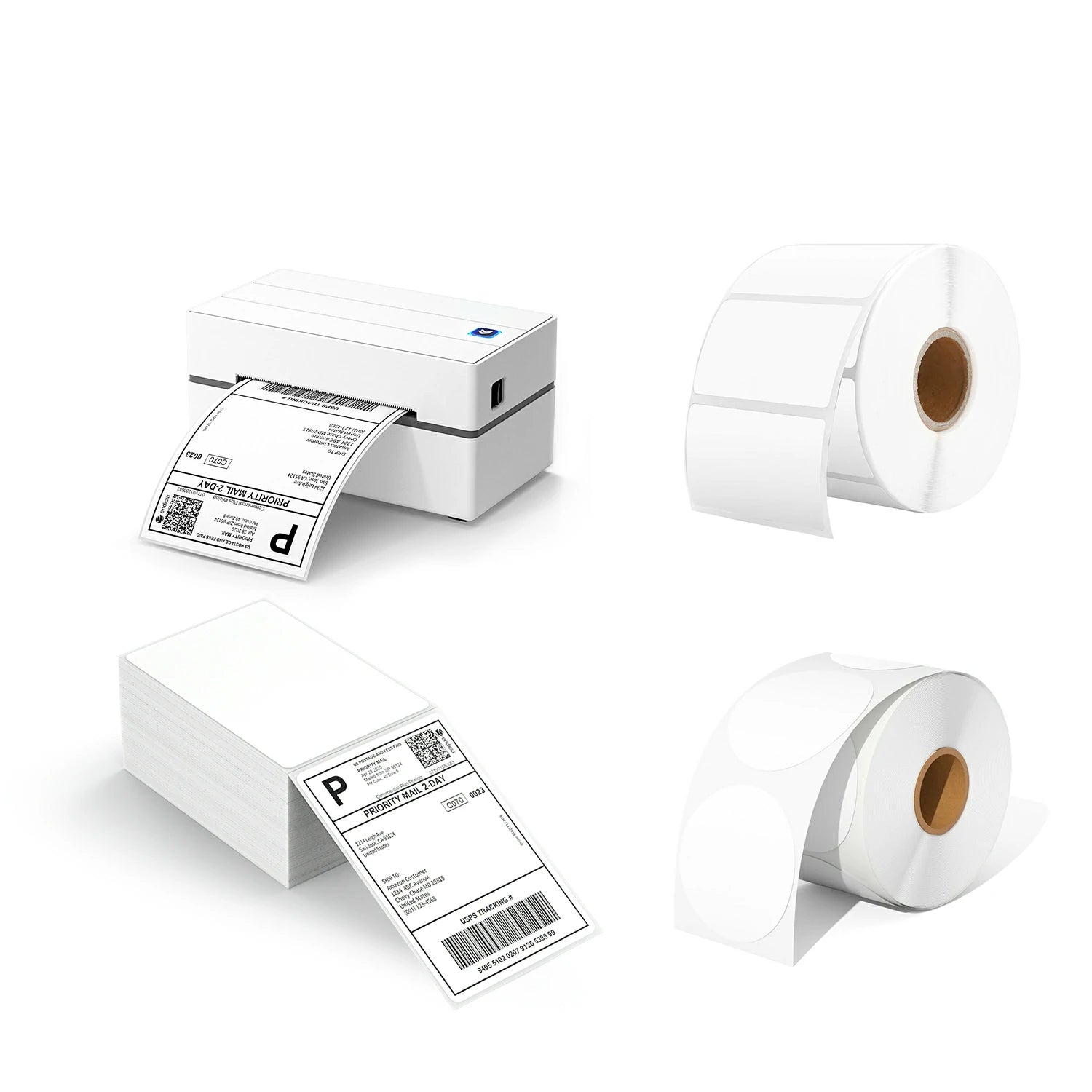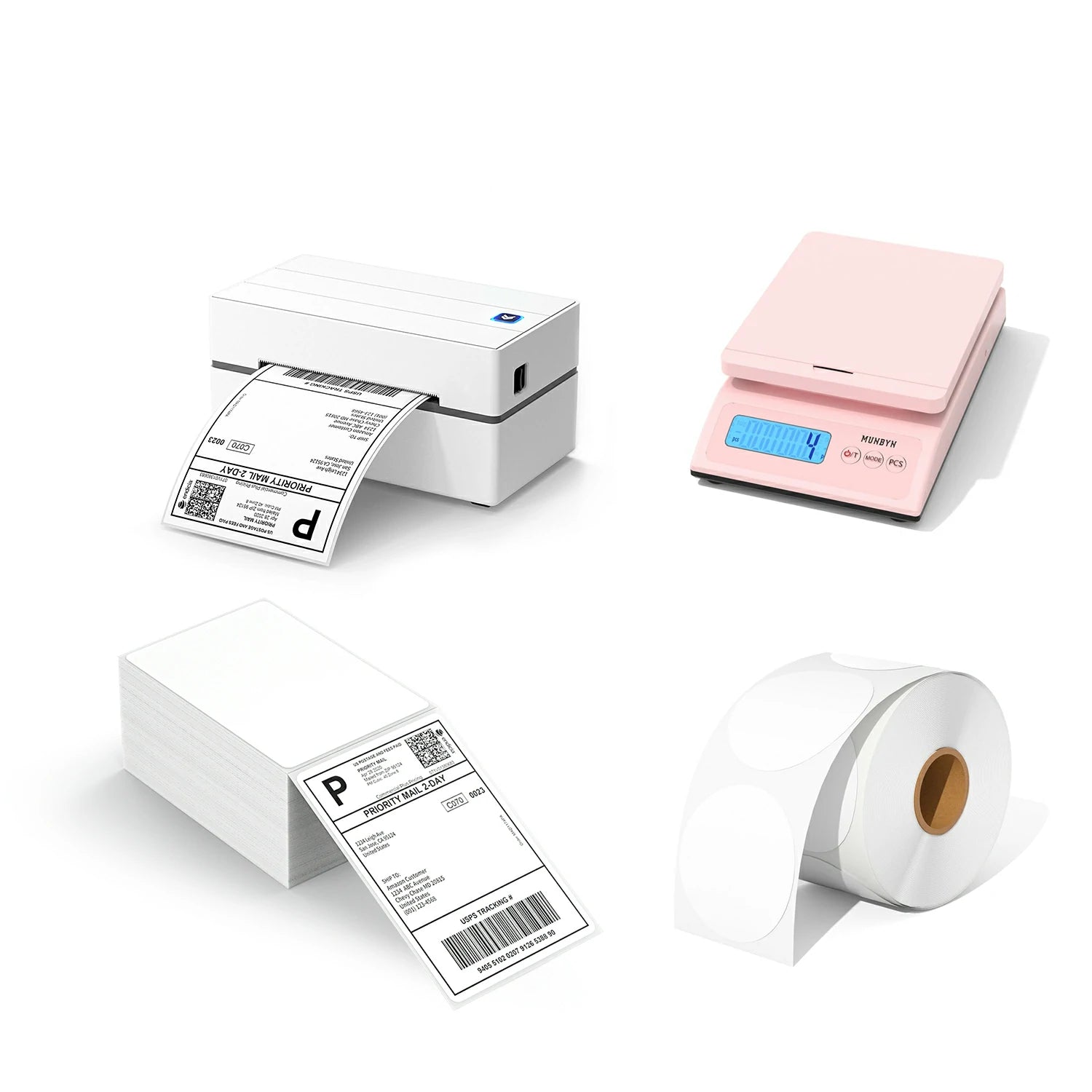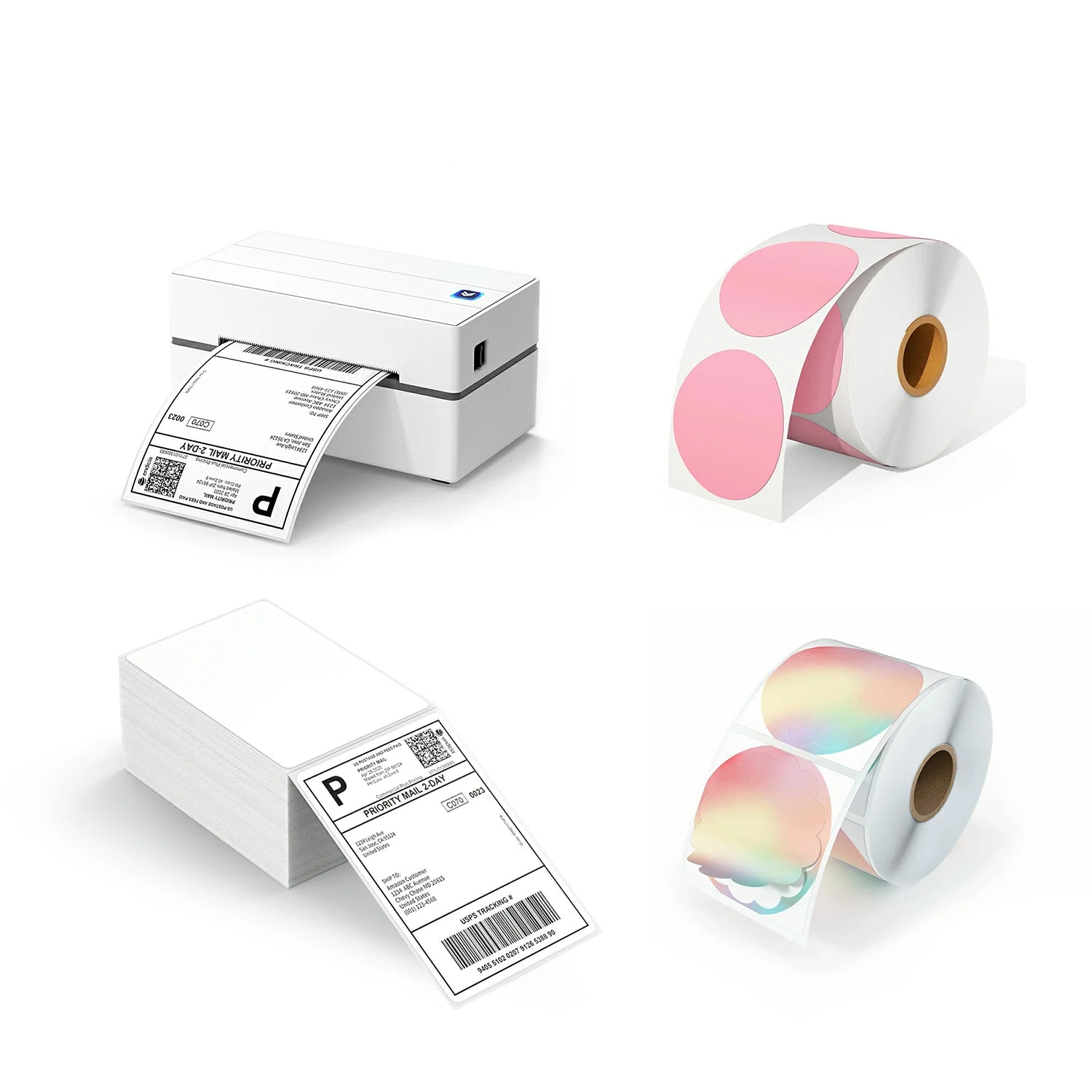 MUNBYN Thermal Shipping Label Printer Kit P130
USB
· Printer kits select the best consumable accessories for you, simplifying choice and saving money.
· 203DPI meets your daily printing needs.
· Automatic label identification - automatic size detection and label adjustment functions.
· USB connection work with All Windows and MacOS and ChromeOS. (Use MUNBYN Printer Chrome Extension to print directly via Chrome Browser.)
· Print in size 1.57" to 4.3". Satisfies most major platforms' needs.
· No need for any ink and toner. Black-Print Only.
Resolution: 203DPI, 8 dots/mm
Meets your daily printing needs.

One-click setup on Chrome Browse
One-click installation to print eliminates complex installation issues.
Instant Conversion from 8x11 to 4x6 Labels
Free Label Converter Software to print 8*11 label files in batches with 4*6 label paper.
Suitable for small business
Compatible with all major shipping and sales platforms labeling like Etsy, eBay, Poshmark, etc.
Support prints labels from 1.57" to 4.3" wide
· Intelligent detection of paper size to ensure correct printing· Auto-rewind to avoid paper waste
Warranty
We support 18-month warranty.
FSC® Certified
Munbyn 4"x6" shipping labels obtain FSC environmental protection certification.
Appearance Patent
Unique product appearance design to show your personality.